Lack of space? No problem! You can still organize and make your kitchen look great with these 5 Best Small Space Kitchen Organization Ideas.
It is really a difficult task to organize a small kitchen and keeping it that way. Keeping it that way is the million dollar phrase, right? We all start with good intentions and after hours of cleaning have a shiny perfect kitchen. Until real life, schedules, kids and spouses come into the picture. Then it goes right back to utter chaos, where it stays until the next round of cleaning and organizing starts.
These ideas are best because they are not only easy, they are easy to maintain too.
1.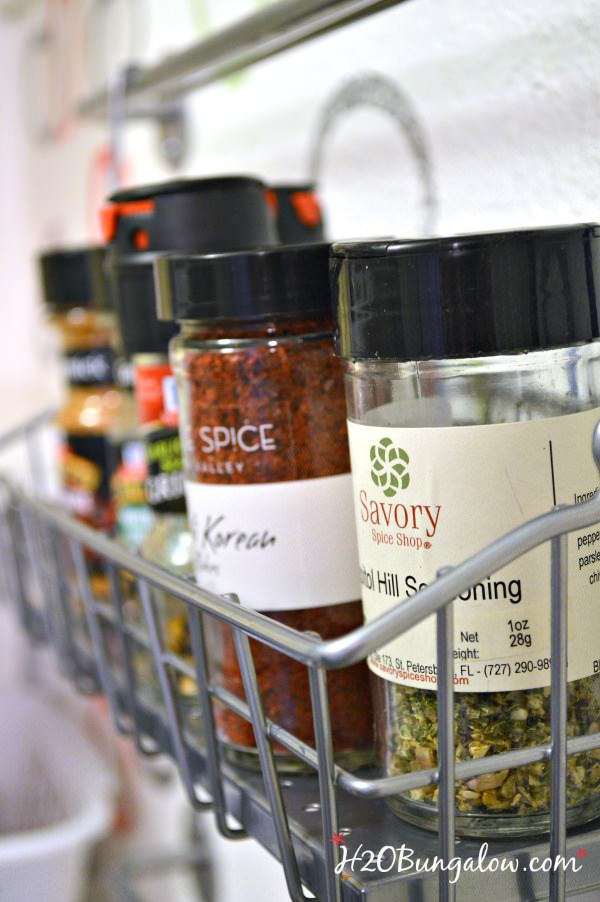 An organized spice rack makes cooking much easier. Hands down, this is the best way to store spices while saving shelf and drawer space.
2.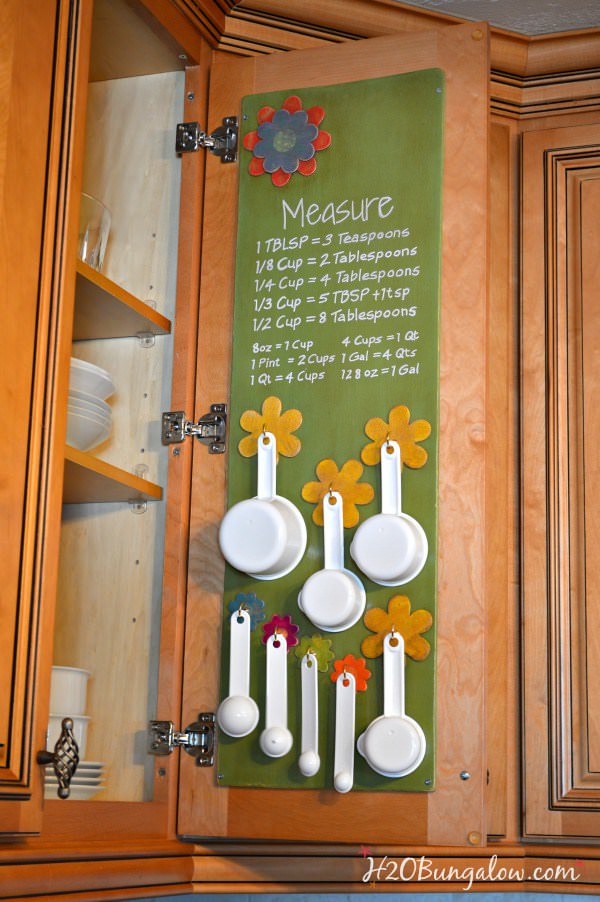 This hanging measuring cup and spoon organizer is not only cute, but it is also easy to grab what you need on the go.