These 16 Kitchen trends are timeless and you'll love to apply a few of them in your kitchen. Must check out!
Just because it's trending doesn't mean it's not timeless. These gorgeous kitchen trends — including minimal upper cabinetry, sparkling quartz counters, and one-of-a-kind ceiling treatments — are guaranteed to stand the test of time.
1. Quartz Countertops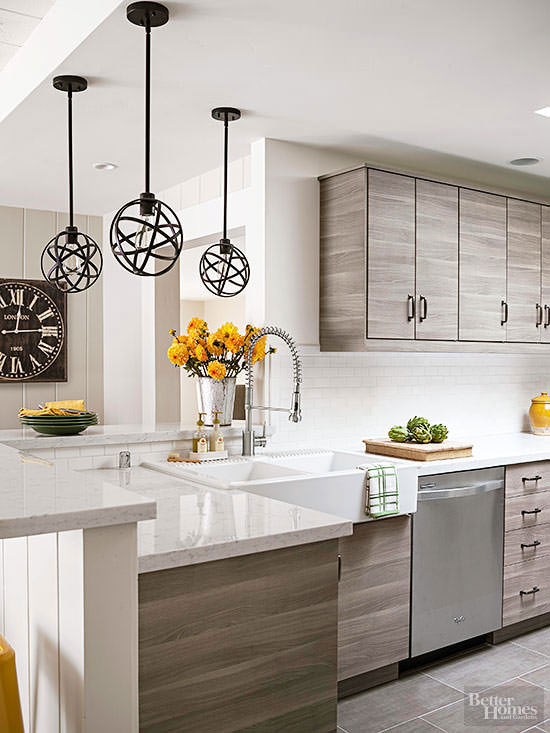 Skip the sealing and scrubbing. Quartz-surfacing countertops require less upkeep than their granite counterparts and offer timeless appeal. Plus, the shimmering surface is less dominant than other materials, so you're unlikely to grow tired of it.
2. Open Layouts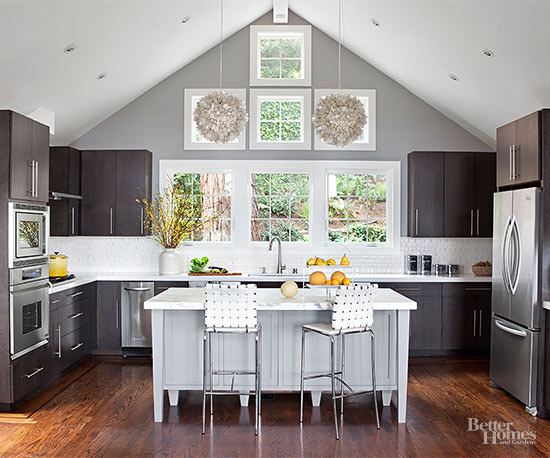 Tear down those walls, and banish kitchen isolation: Open layouts are here to stay. A desire for informal dining and comfortable cooking drives this design trend, supporting a casual yet connected lifestyle. Open kitchens encourage interaction and entertainment with their breezy blend of living spaces.
3. Induction Cooking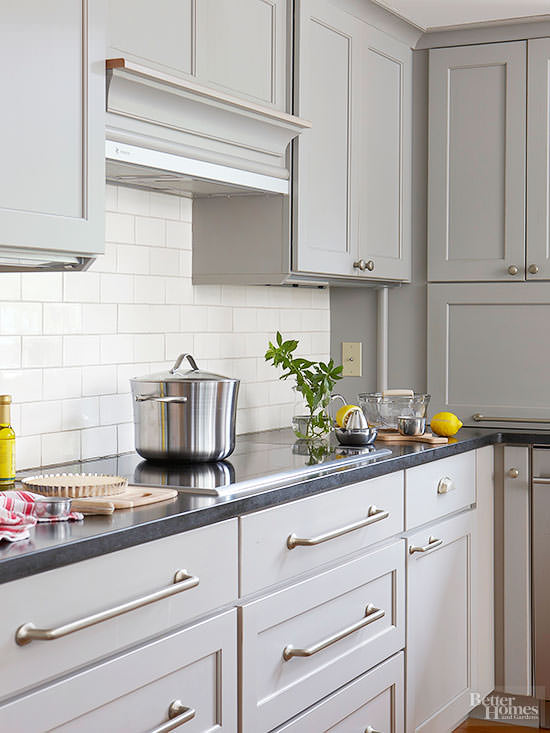 Fast, safe, and aesthetically pleasing — there are many reasons to love induction cooking. Because induction burners utilize little heat, even cramped kitchens stay cool while cooking, and surfaces remain safe to touch. Plus, these cooktops eliminate the need for a large range hood, opening the door to creative design possibilities.