Without a doubt, these 22 Kitchen Hacks and Tips are clever, easy and most functional. Take a look!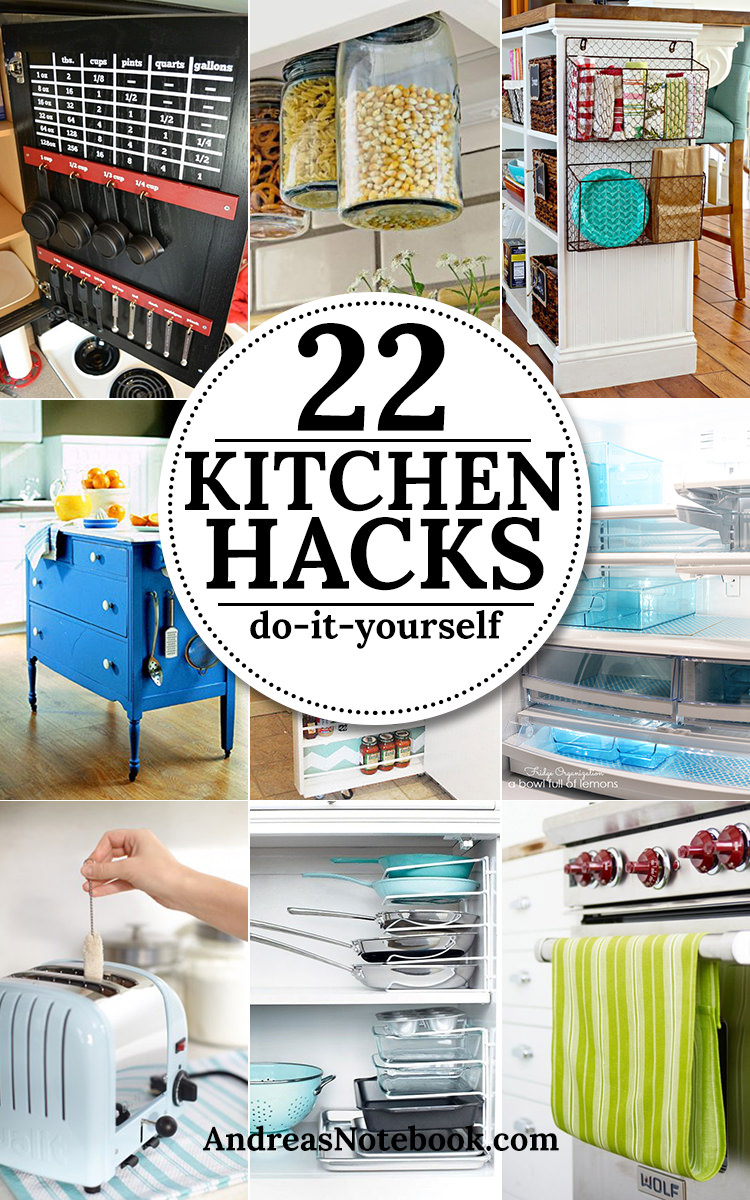 We all love neat and organized space. But sometimes when you have kids, or a job, or simply a busy a life… you just don't have that much time and energy to clean and organize well. So what to do in such a case? See some of the best kitchen organization hacks and tricks and implement them.
1. CUTTING BOARD OVER THE GARBAGE CAN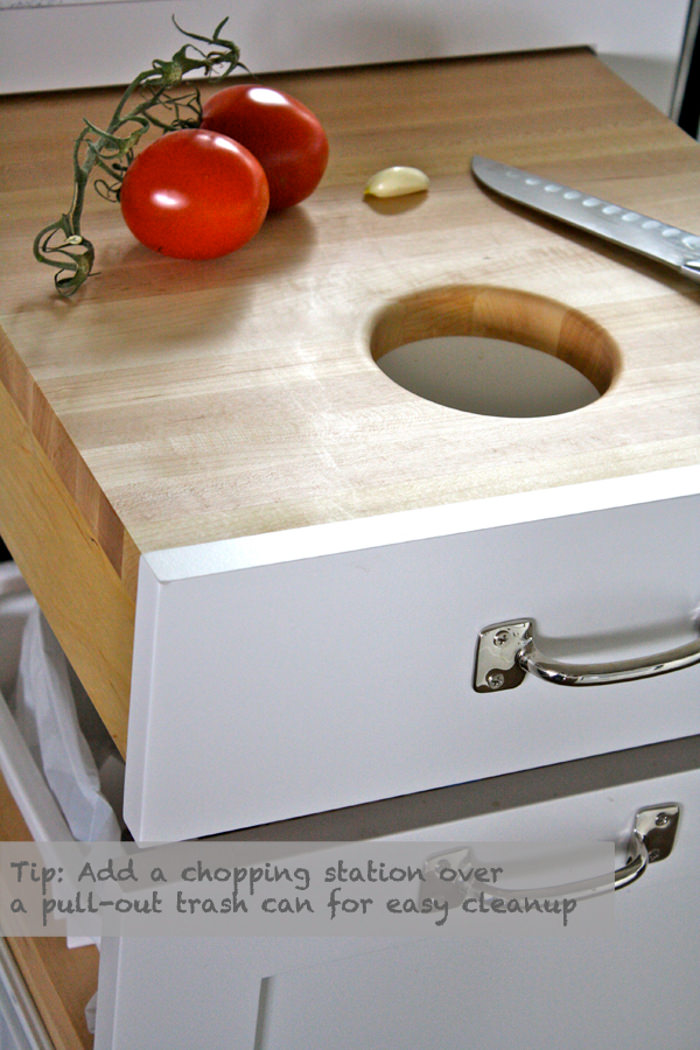 Don't you love this idea? The wood cutting board over the garbage can is so functional and it can make so easy to discard the unwanted things that usually just take up space on your cutting board.
2. HANGING HERB MASON JARS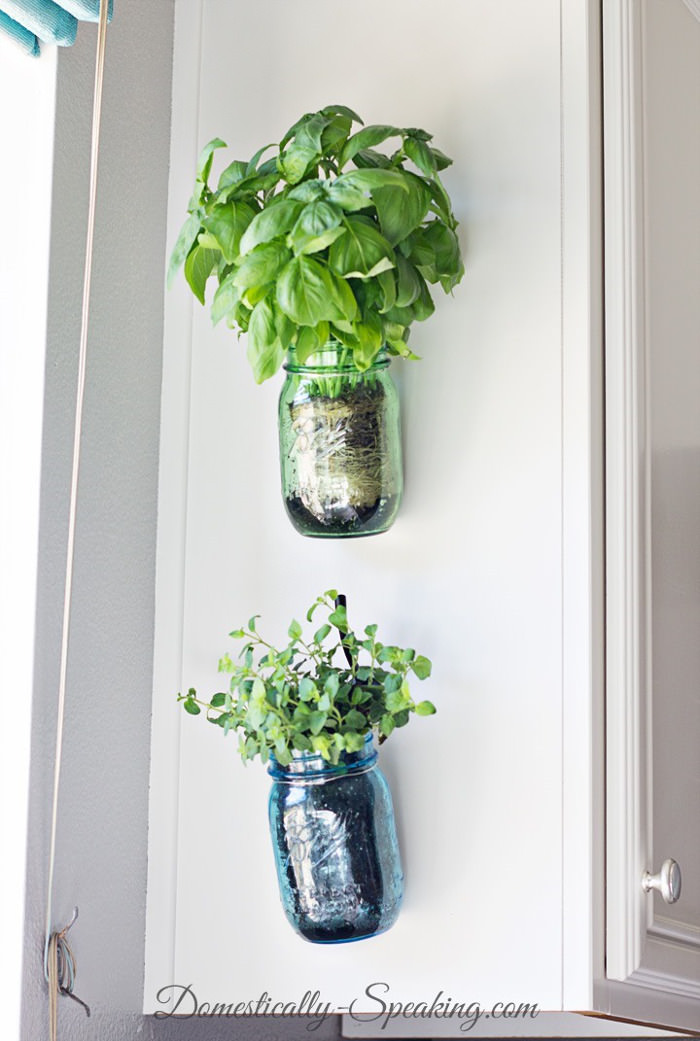 This is a great way to brighten up your kitchen with greenery. Plus, it is definitely very functional as well.
3. HAND SOAP CAKE STAND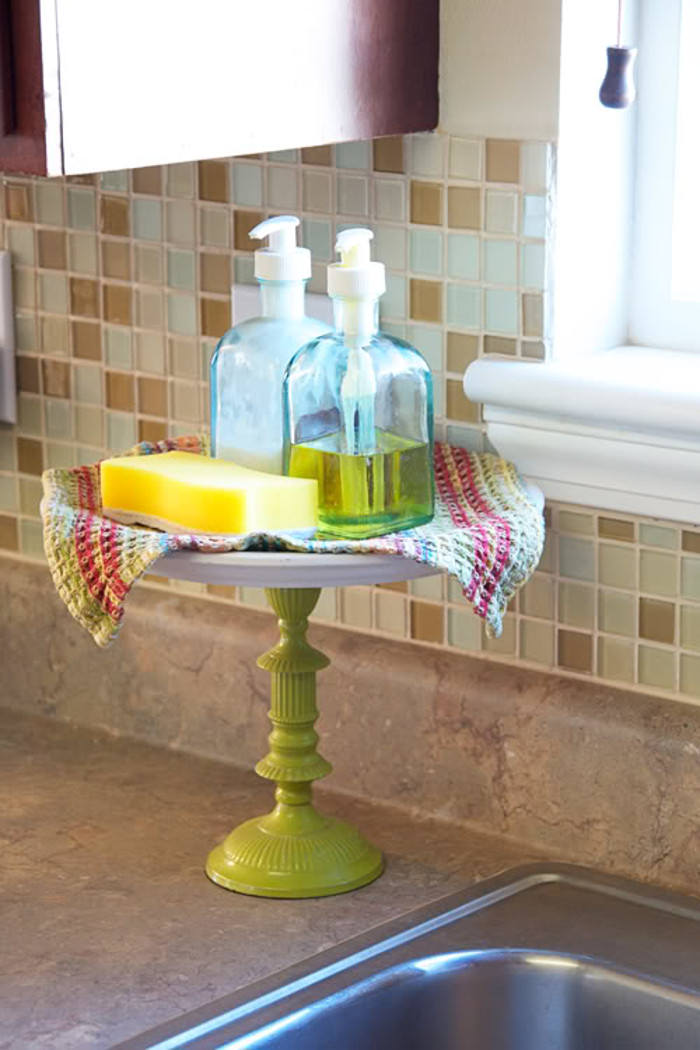 This one is a cute and inexpensive way to keep your dish soap organized. Simple kitchen hack to keep your counters looking clean.