These simple and beautiful kitchen organization ideas are clever and suit every taste and budget. They can help and inspire you to create your dream kitchen. Check out!
1.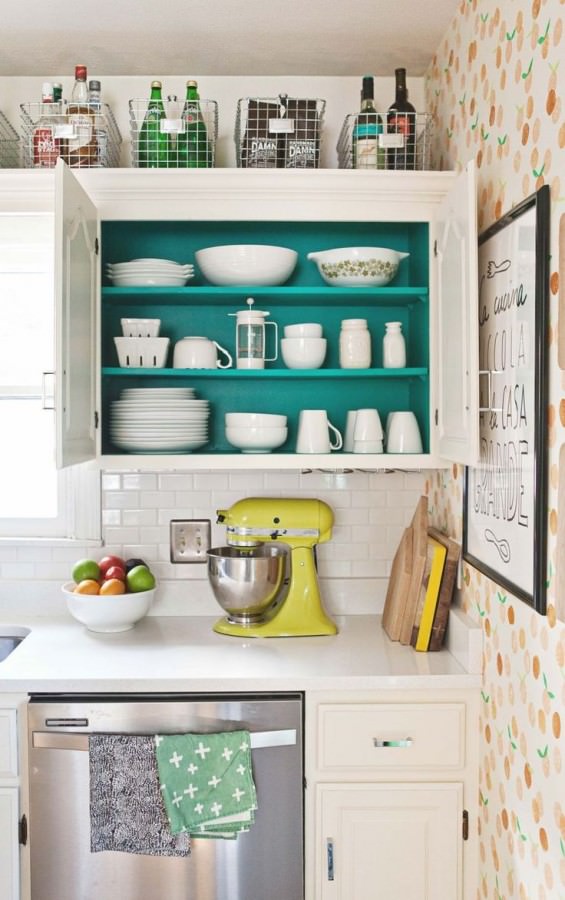 Add a pop of color inside the cupboards via A Beautiful Mess this will give a cool look to your kitchen.
2.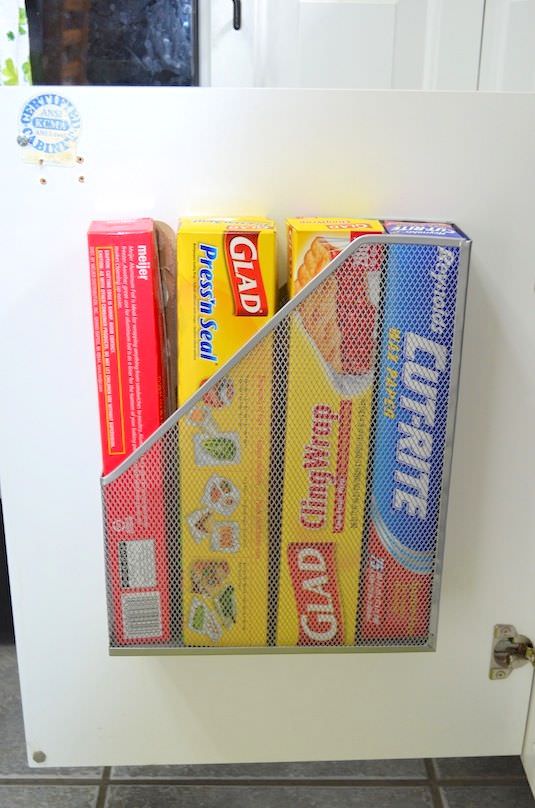 Magazine holders are easily available items. They are really useful. You can use a magazine holder to keep the kitchen items via The Wandmakers Mother
3.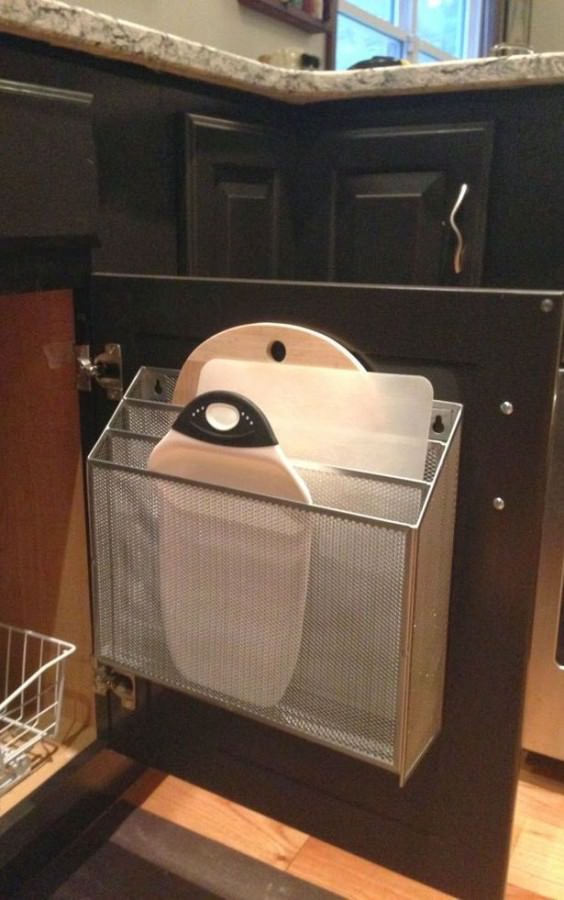 Want to keep your chopping boards accessible. This paper organizer used to hold chopping boards is perfect for you.