Ikea products are great, no doubt; and they help you to squeeze out a little extra storage out of your tiny closet. Take a look at some of these IKEA HACKS!
1.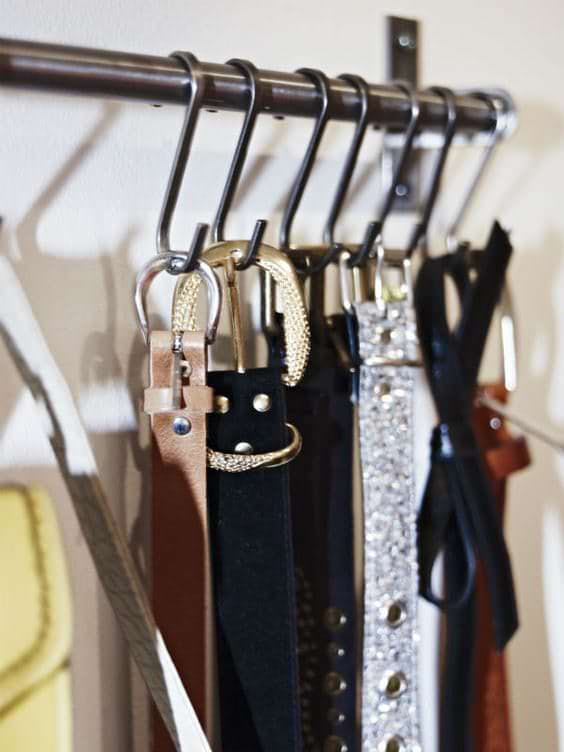 Or attach a Grundtal rail to the wall (or the back of the door) to hold accessories like belts and scarves. Image from IKEA, via their Pinterest.
2.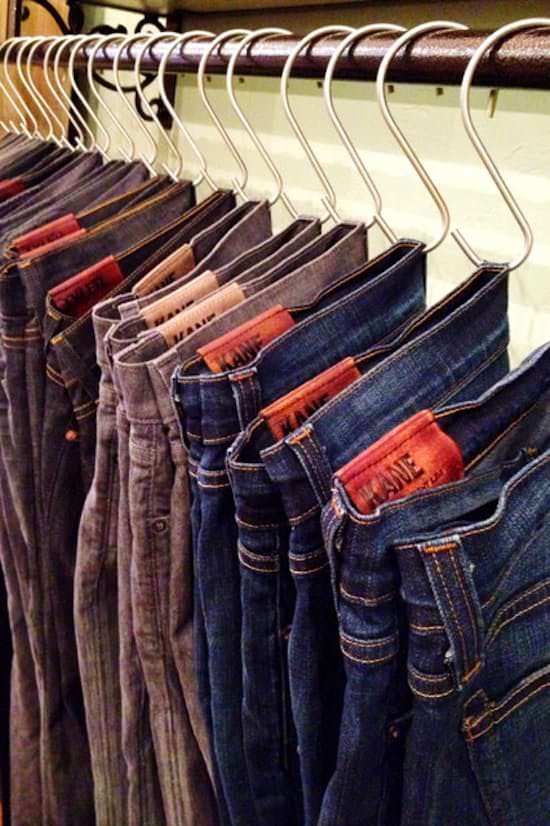 Use Grundtal hooks (or these extra large, hand-forged hooks from Custom Citizen on Etsy) to hang your jeans — you'll save space, and putting them up will be that much easier.
3.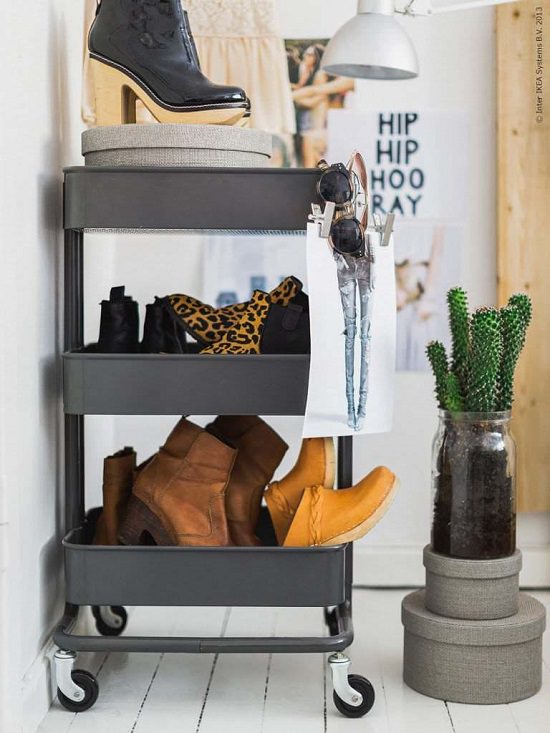 If your closet has extra floor space, use a Raskog to store shoes or extra clothes, as seen on Livet Hemma.