Learn about these Kitchen Organization Ideas! Having an unorganized kitchen can waste a lot of your time– you'll need to think out of the box to create a kitchen that suits your needs.
If you live in a small house with a small kitchen, you may already know that organization is the key. You don't have a ton of storage, which means that you have to make the absolute most of what you have to keep everything in order. The best strategy is to only keep the things you use the most in the easiest to reach areas, but also to cull out to remove things you don't need at all. In this post, you will find some of the best kitchen organization ideas to make your life a little easier.
1. Use every inch of space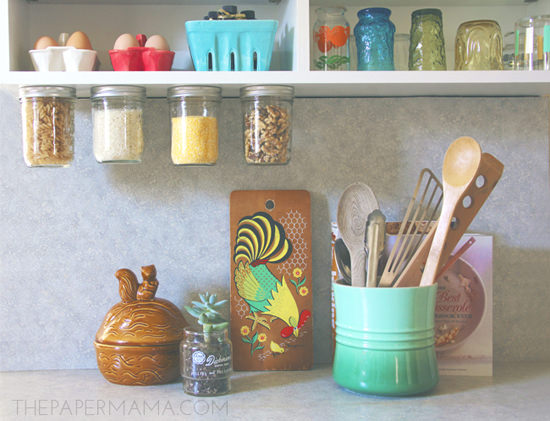 Don't have enough cabinet space? Then use the underside of cabinets to create hanging space like this, the idea is from BHG. Of course, you could also do it with smaller jars for spices or if you want to be super colorful for sprinkles. Small items would be great to store this way.
2. Rethink the way you use what you have.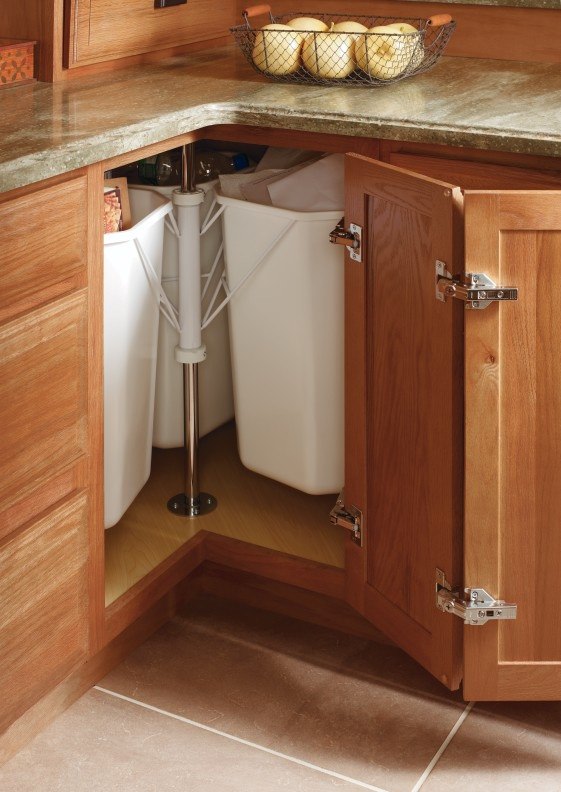 With just a little bit of thinking, you can take those hard to reach areas and maximize their usefulness, like with this corner recycle bin from Diamond Cabinets.
3. Find simple solutions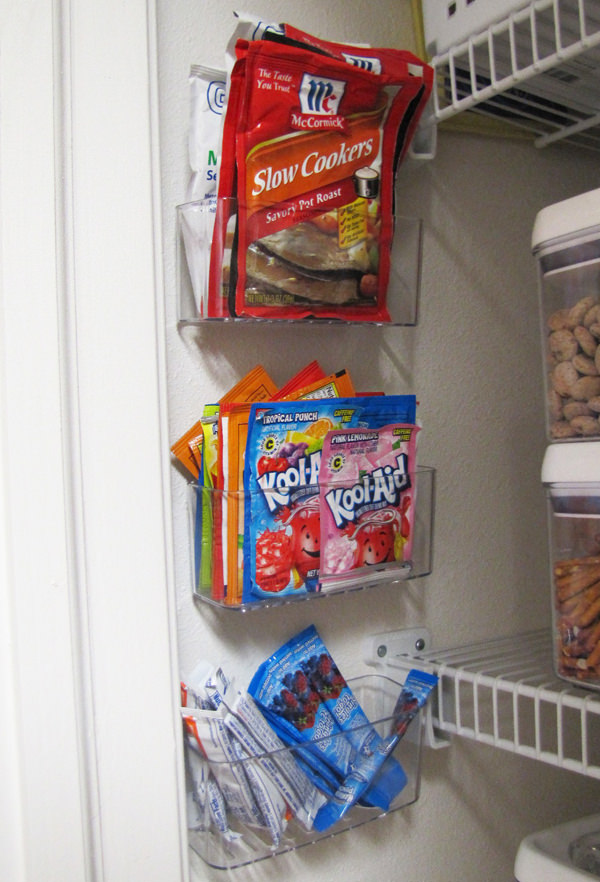 It isn't rocket science – and you can change your mind. Keep trying different ideas until you find one that works for your needs. Those packets always drive me crazy – and I love this simple idea from Make Bake Celebrate.