Some supercool genius DIY Organization Hacks that wouldn't cost you a dime and help you to organize your home better!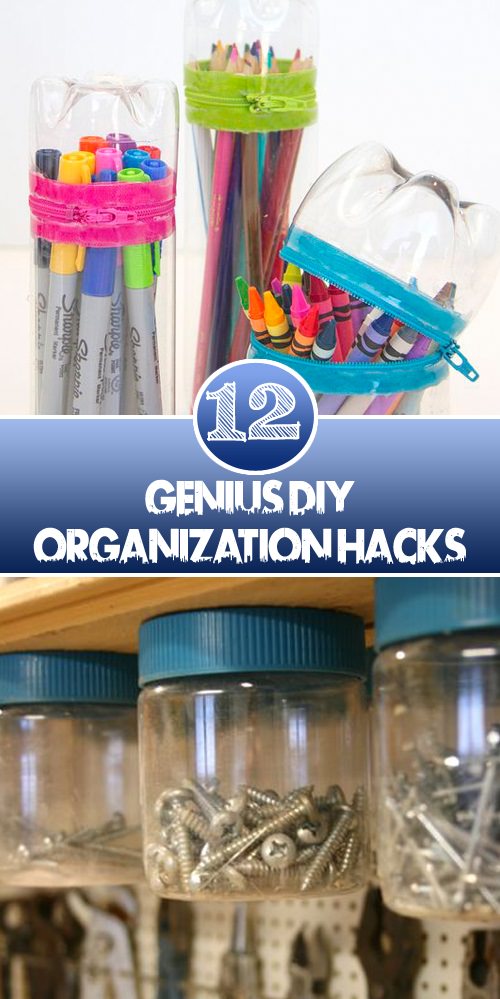 If you have ever tried to hack regular items in your home and didn't succeed, worry no more. Below are 12 genius DIY organization hack you can check out.
1. Kitchen Hack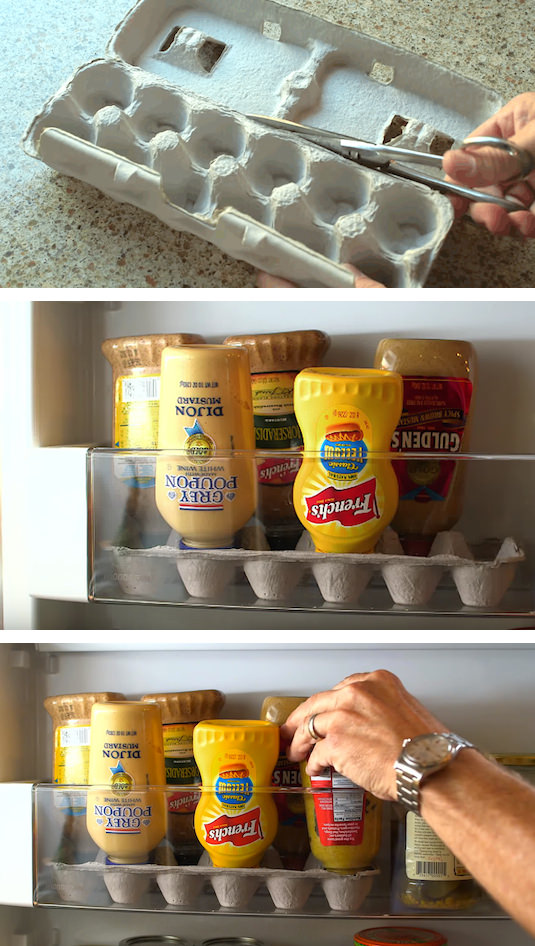 Nothing ruins a barbecue faster than warm, watered-down ketchup or mustard dribbling all over your food. Stop struggling with half-empty squeeze bottles with the fix you already have in your fridge! Here's the link.
2. Slid Out Pantry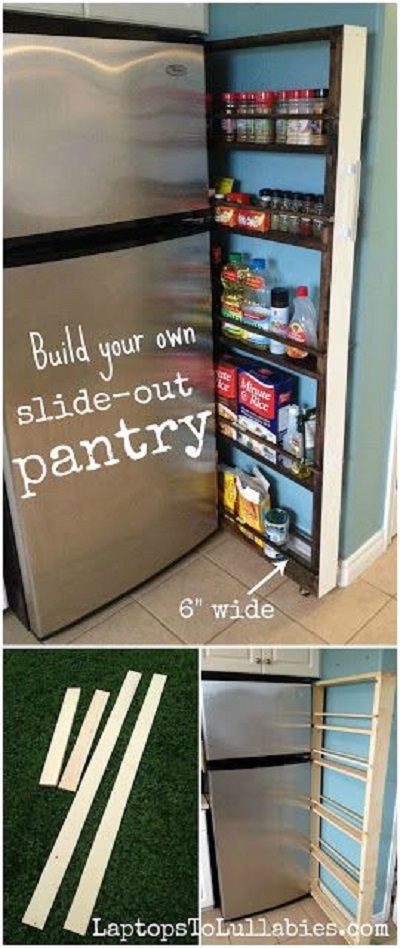 If you have a little space between your fridge and the retaining wall next to it, or any space about six inches wide in your kitchen, this DIY roll-out pantry can hold a ton of canned goods and other non-perishables. Roll out when you need it, and slide it easily back into place when you're finished. Here's the tutorial.
3. Charging Station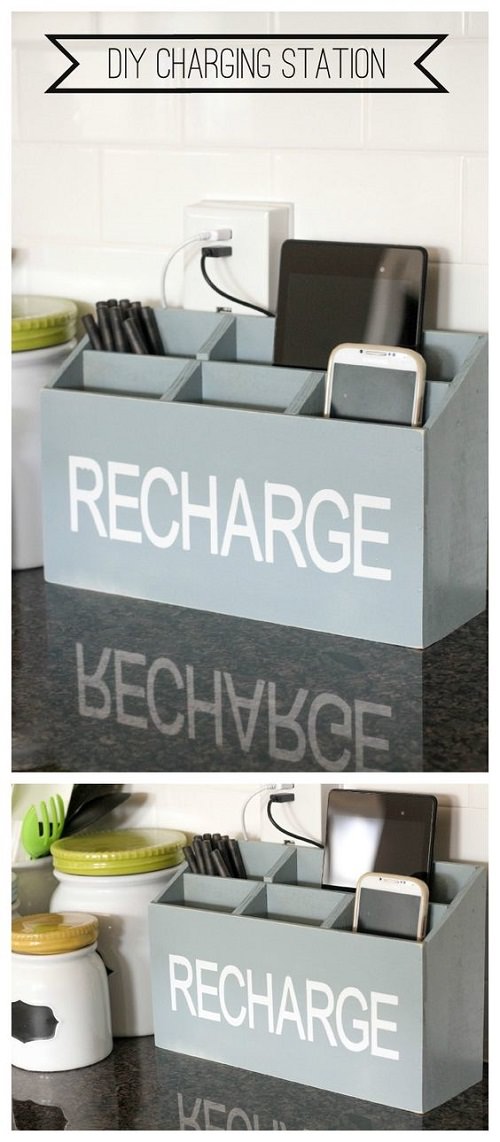 How many devices do you have in your home? Many families have five, so that's five different cords, phones and tablets cluttering our countertops when they're charging. What an eyesore! If you're tired of looking at the mess of cords and wires, make this DIY charging station to tidy things up.