Make your kitchen the best and most organized part of your with these super easy and budget-friendly tricks to ORGANIZE your kitchen!
Looking for EASY and CHEAP ideas to quickly organize your kitchen? Read this post to get the BEST kitchen ideas, hacks, organizing methods and tips for you. Everything from space-saving clever contraptions for cluttered and mismatched pots and pans, getting your rolls of foil and wraps under wraps, organizational methods for that dog knot of a junk drawer you got going on there, out of control Tupperware and lids, storing small kitchen appliances and utensils with ease.
The cutest DIY projects and do it yourself tutorials to organize the current chaos that is the heart of your home – the kitchen. You won't recognize your functionally organized kitchen when you're done with these! But, for once, you'll be able to find everything. That'll be easy to adjust too.
1.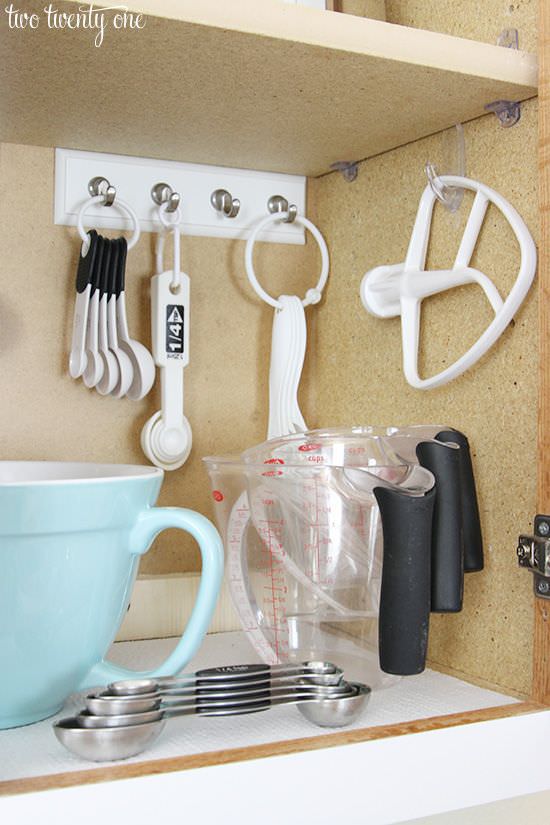 Have the prettiest and most organized baking cabinet in all the land adding adhesive hooks and key rail hooks as baking tool organizers. Clever tips and tricks from Two Twenty One.
2.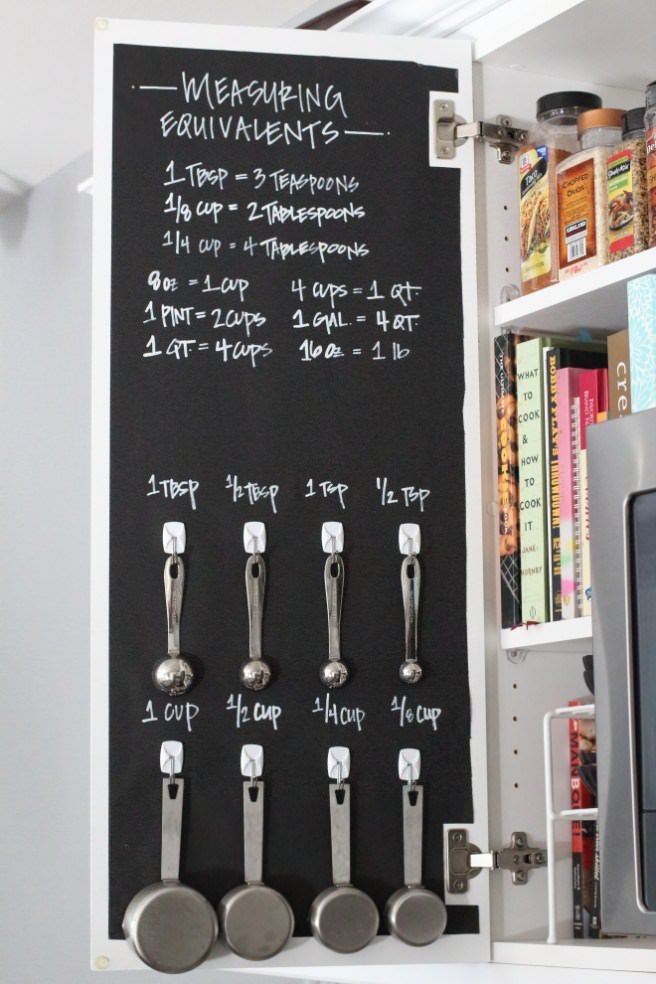 Create a reference tool for measuring AND neatly store and organize your measuring spoons and cups! DIY Chalkboard Measuring Cabinet Tutorial via Modish & Main.
3.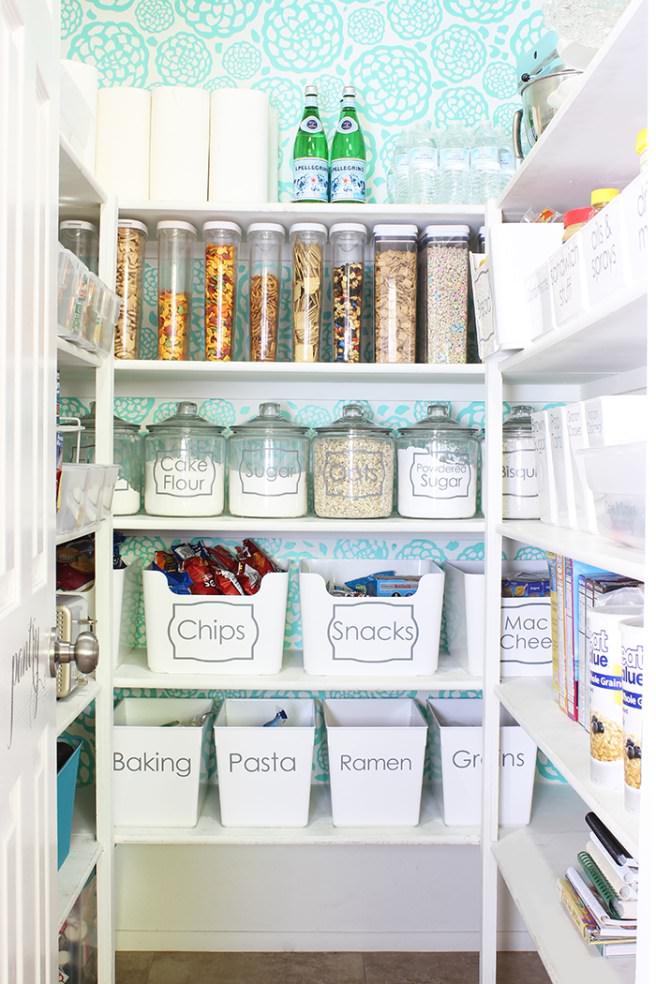 Grab inexpensive matching storage bins, jars and air tight containers that fit your space and add matching labels to them to create a pretty and organized pantry! A quick peek makes it easy to know what to add to your grocery list! Fantastic ideas via Classy Clutter.