It doesn't matter if it's the season for leaf-raking, snow-shoveling or landscaping. An orderly garage should be a year-round life goal and with these "clever ways to declutter your garage" you can do this easily.
1. Put up pegboards and hang every piece of equipment and tool you own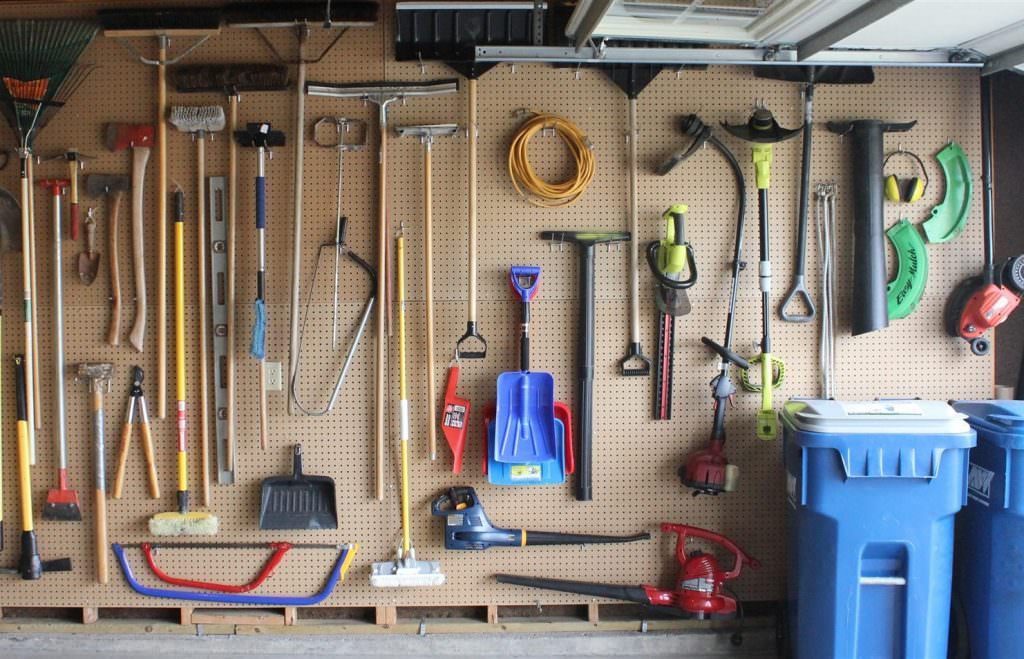 A pegboard takes simple tool storage to a new level. An assortment of hooks helps keep frequently used gear at hand, such as the screwdrivers, hammer, and twine. Check out the DIY tutorial here.
2. Try DIY ceiling storage
Are all those cardboard boxes in the corner of your garage driving you crazy? Holiday decorations, camping gear, seasonal clothing, and extra bedding take up valuable space. This DIY system will all that stuff up and out of the way and into unclaimed space near your garage ceiling. Here is the step by step tutorial.
3. Wall Mounted Workbench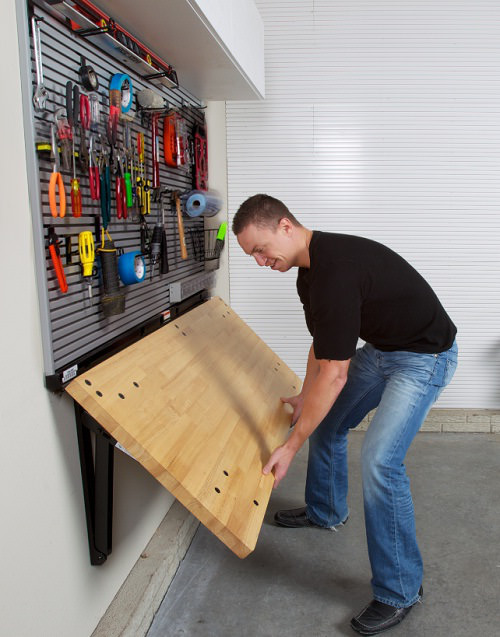 Traditional workbenches come in a basic shape and size – a work surface with four workbench legs on the corners for support. While these can provide an adequate workspace, ordinary workbenches tend to be big and bulky, take up valuable garage space, and can lack necessary support.
You don't have to settle for an ordinary workbench. Instead of making sacrificing your space to accommodate your workbench check out this option to have a workbench that accommodates your needs.