Wallpapers for interior are a great way to add color and style to the room and these 12 wallpaper ideas for home will help you in choosing best.
Your interior lacks the style? Your rooms need a little makeover? Think of wallpapers. Wallpapers for interior are an easy and frugal way to turn a commonplace room into something special.
Wallpaper Ideas for Home
1. "Blackboard" Wallpaper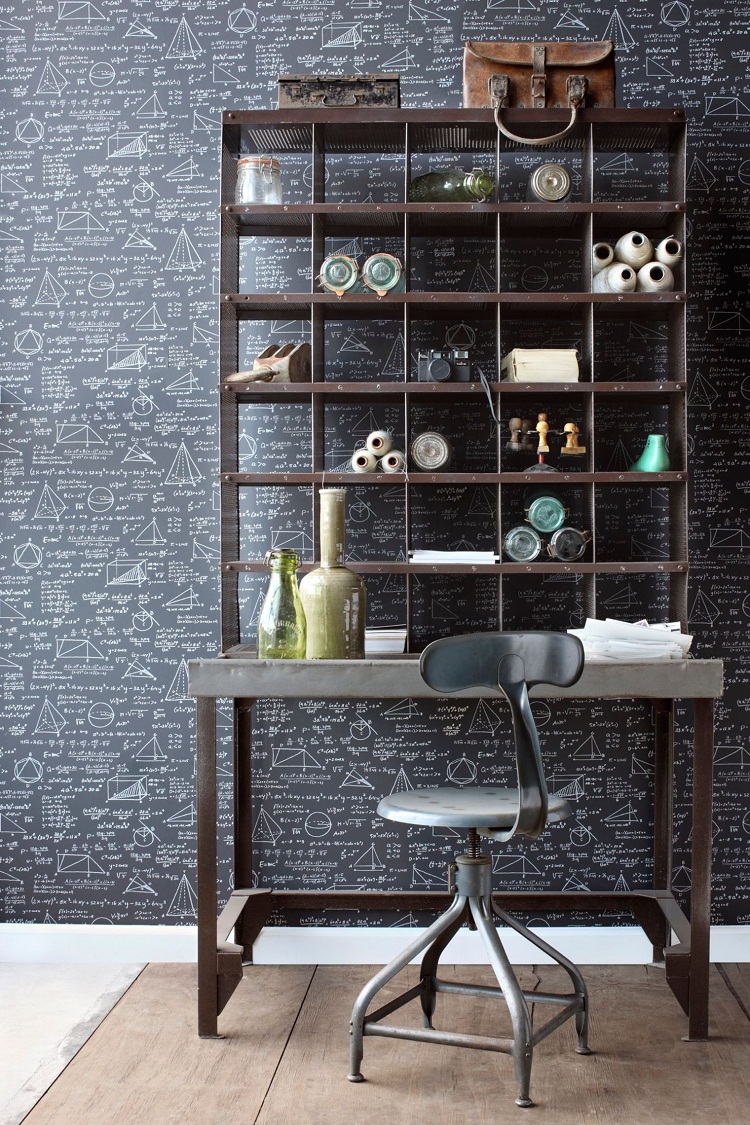 Don't you love the style of this wallpaper. Annotations and geometric figures are looking great. It is perfect for an office like setup in the home.
2. Bring Nature
Bring nature into your room with such a wallpaper. Also, see how this wallpaper is accentuating the furniture and other objects in the room.
3. Opt for Calmness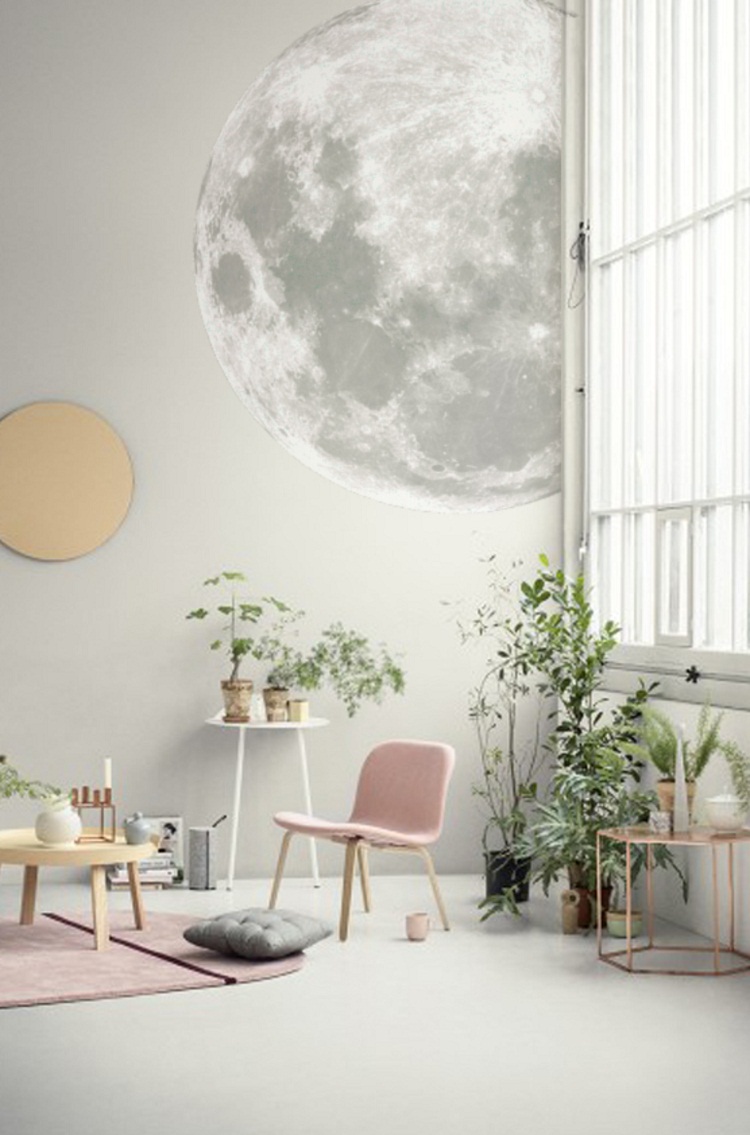 This wallpaper is delicate and shows dreamy moon. It creates a comfortable and cozy atmosphere and invites carefree mood in the room.
4. A Colorful Wallpaper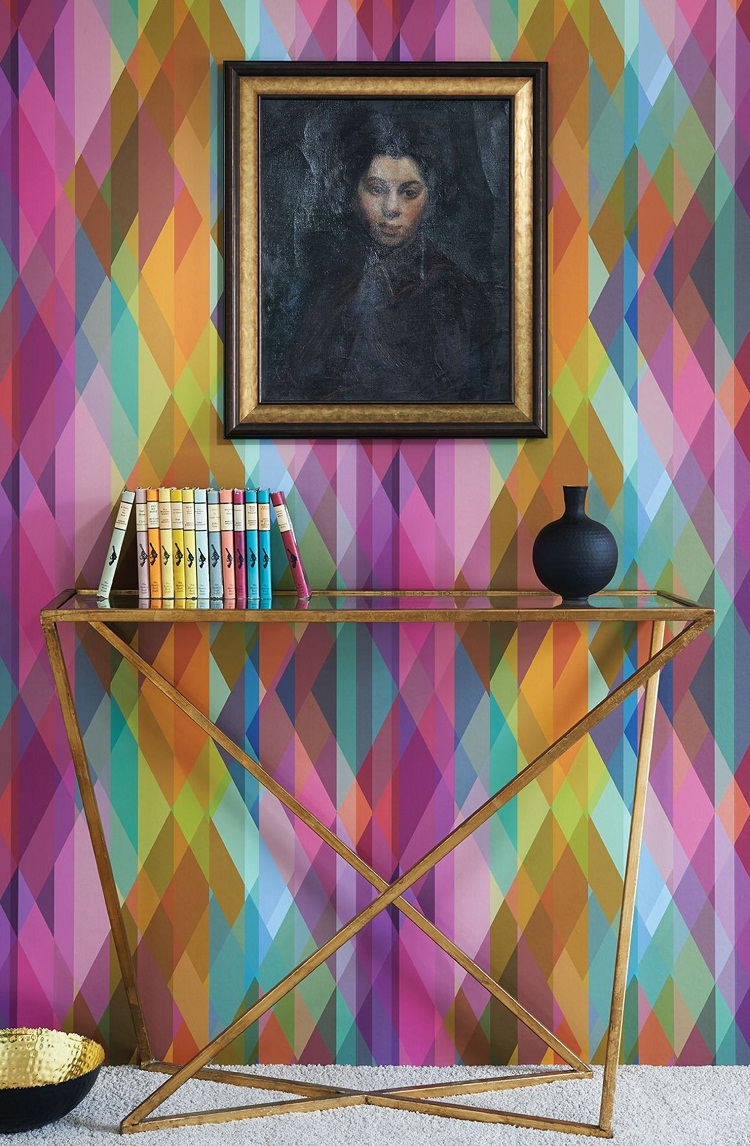 The gaudy colors of this wallpaper bring light and a lot of dynamism to the piece of the artwork, depicting enthusiasm. Ensure you do not paste such a wallpaper on more than a single wall, a section or two of the wall to the maximum is enough, otherwise, it will overpower the space.
5. A Vintage Wallpaper to Energize Space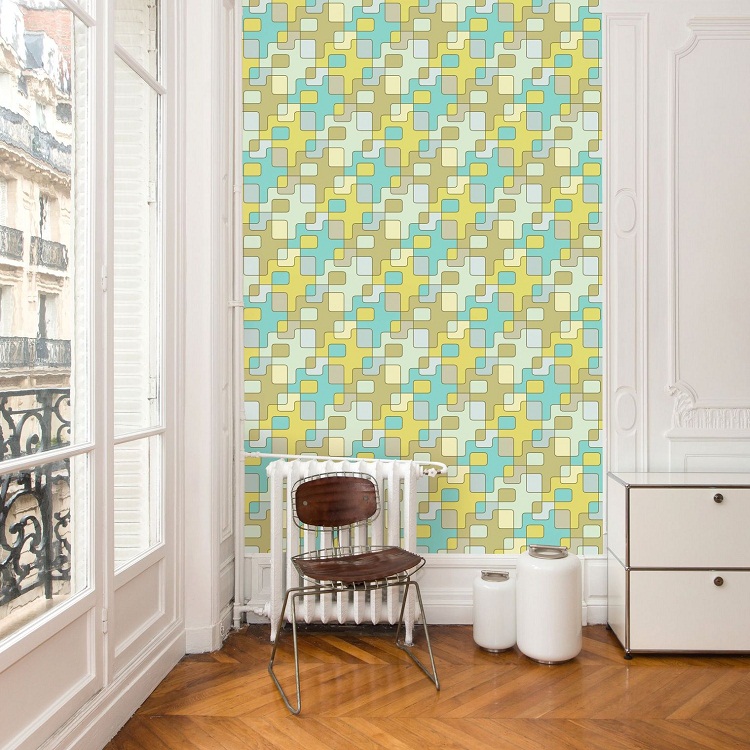 Use Vintage wallpaper on a section of your wall to bring energy in your room. It will make a boring room more bright and engaging.
6. Something different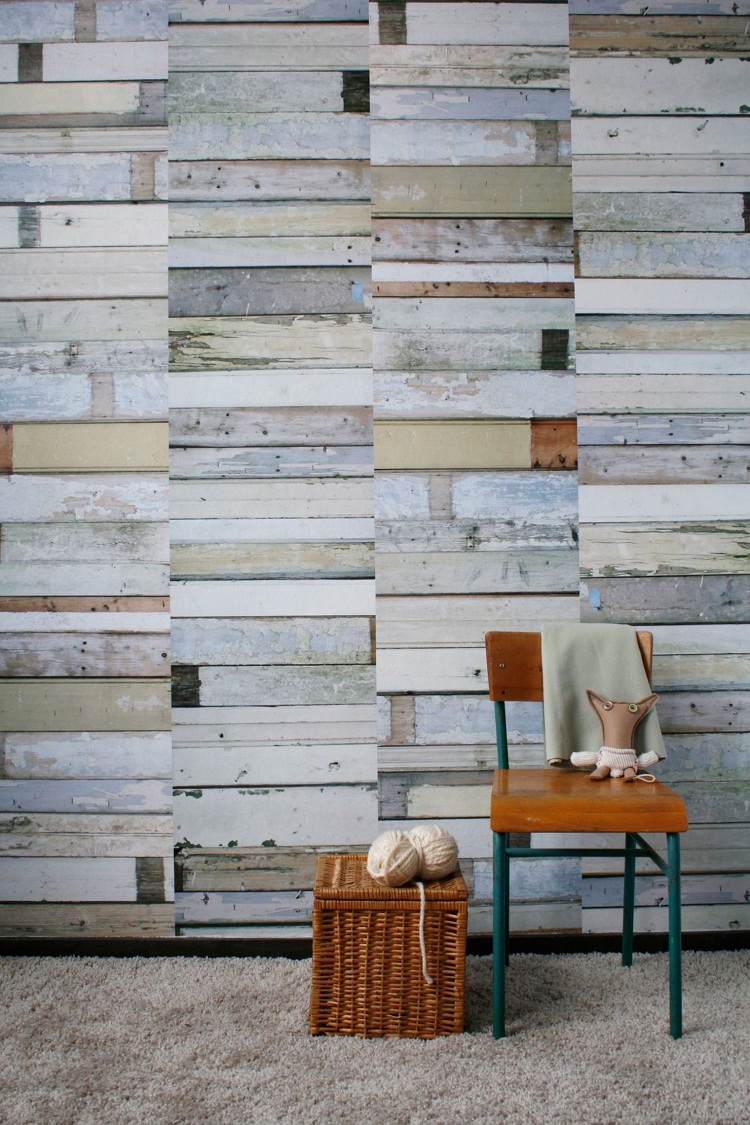 Want to revamp your home in a jiffy? Then be playful. Add a wallpaper like this, wooden slats, bring a touch of originality, you can use it in the room of kids.
7. Adhere a cheerful wallpaper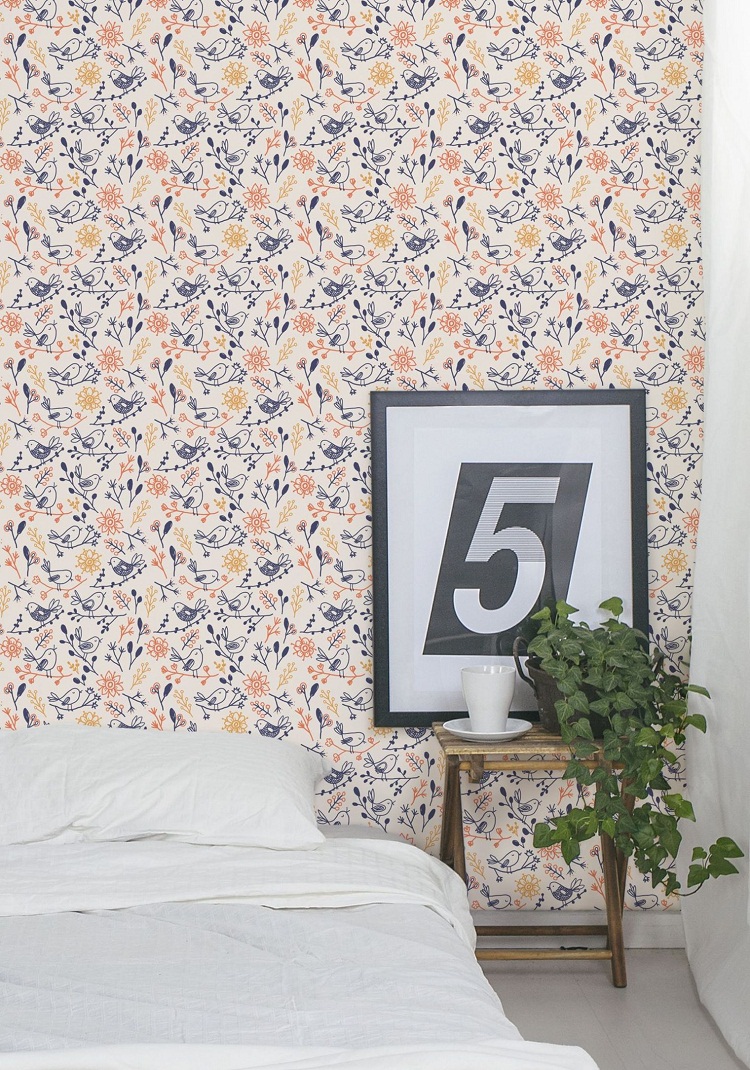 The impulsive style of this wallpaper showing the branches and the birds perching on them is enough to fill anyone spending time in the room with cheerfulness and enthusiasm.
8. Decorate the walls with an illustrative wallpaper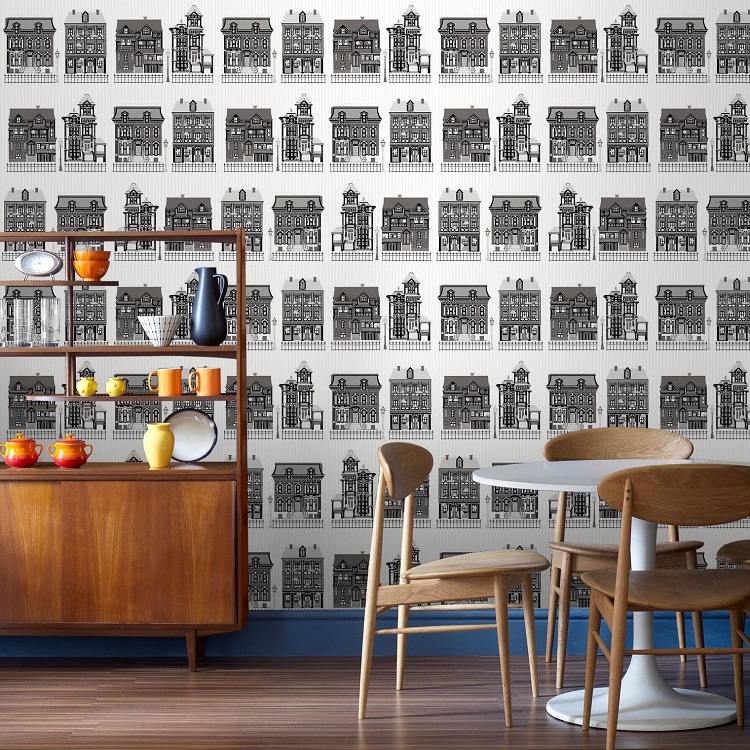 This graphic wallpaper is perfect to make a commonplace room stylish. And with the add of furniture and accessories, it is looking exceptional.
9. Decorate kids room with wallpapers like "children's drawings"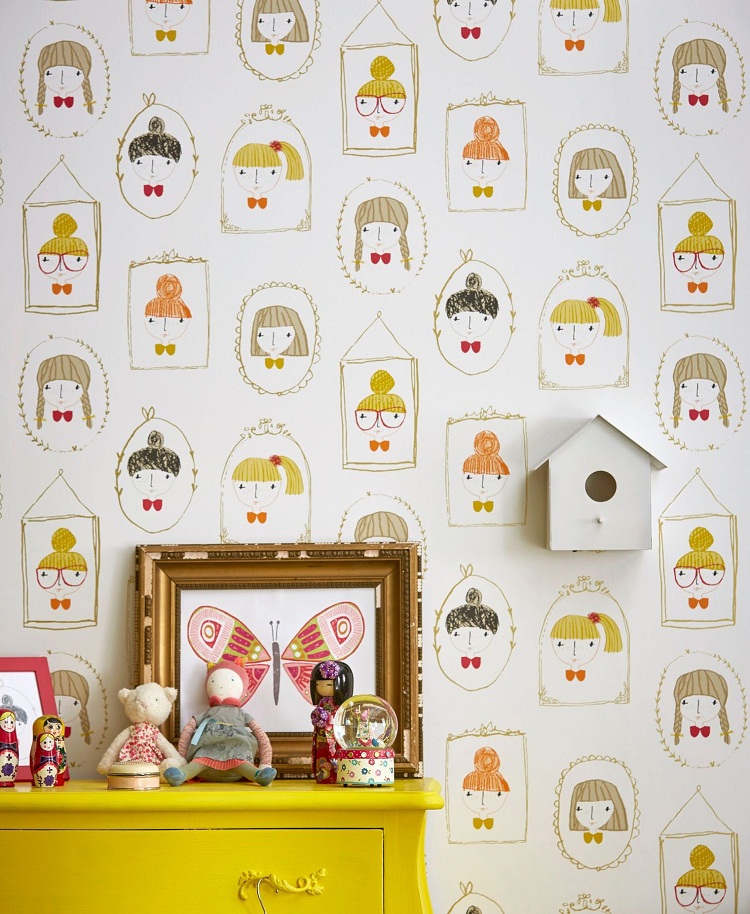 This cute design is perfect in the room of kids. Besides this, use a lot of bright colored furniture to bring energy in their room.
10. Bring charm with a seamless wallpaper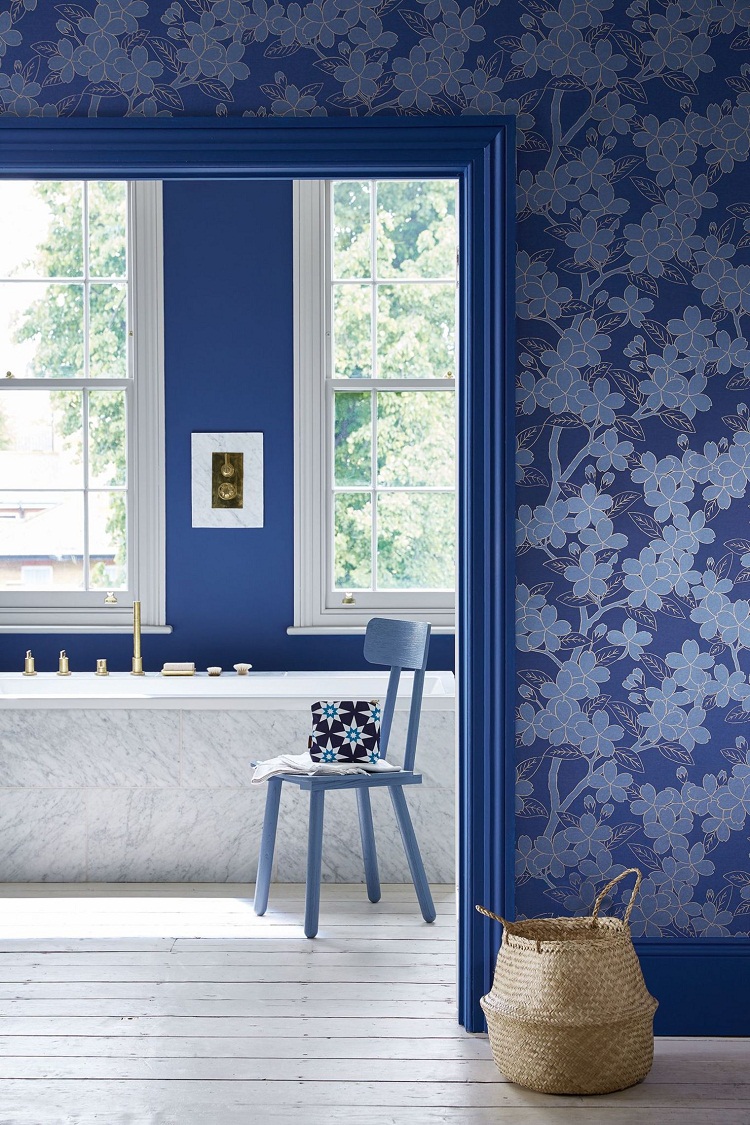 A seamless floral wallpaper in dark and vibrant cool color like blue is creating an awesome effect.
11. Adopt a printed scale wallpaper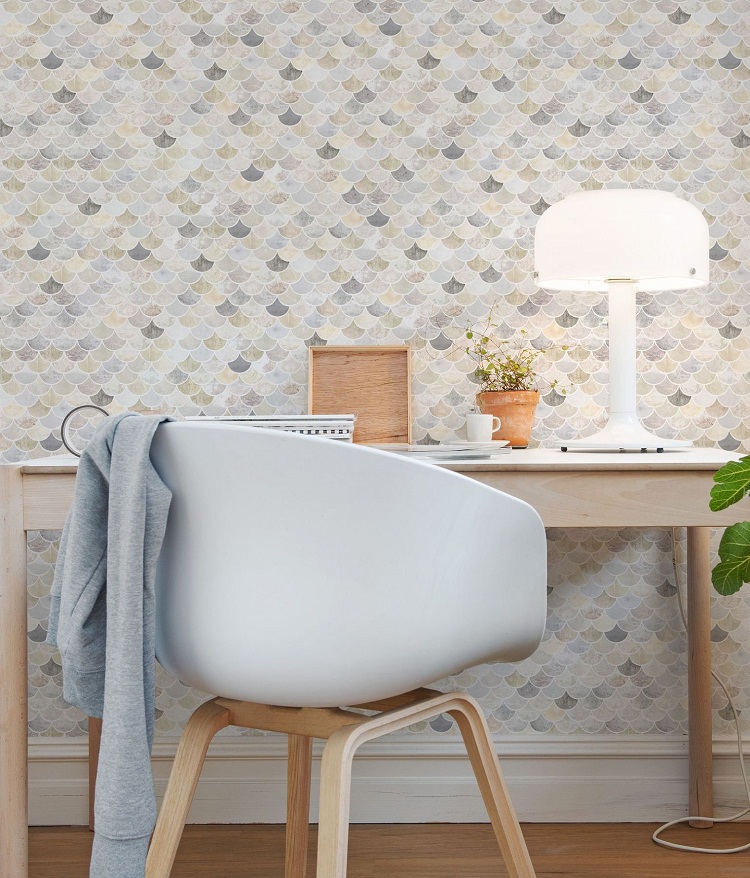 The printed scales are very popular. Such type of wallpaper brings sophistication in the room.
12. Use a contemporary wallpaper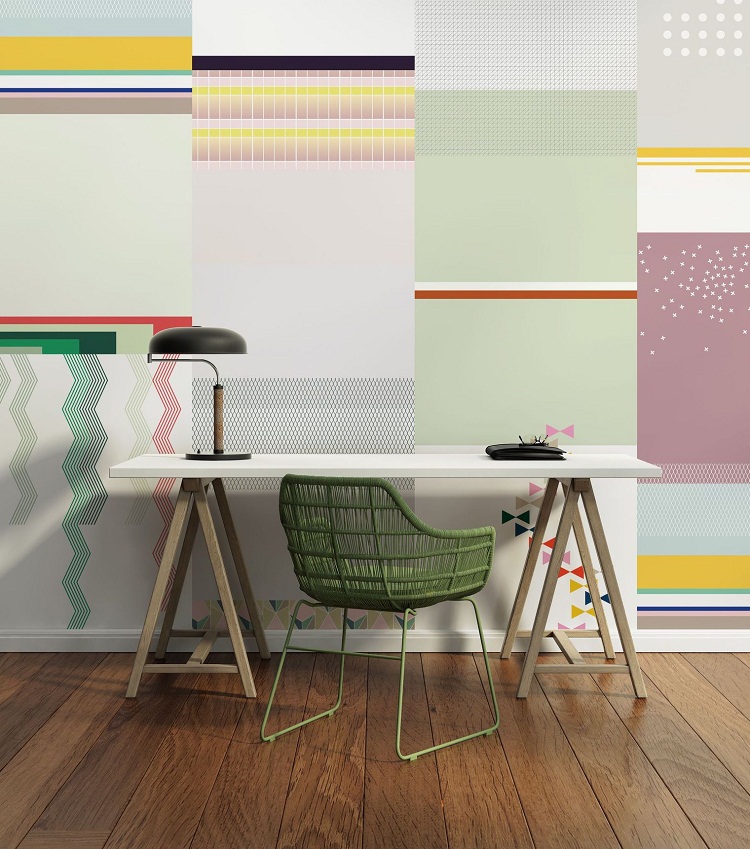 Patchwork walls are in trend. The patchwork wallpaper combines several colors, textures, and prints.