A practical list that'll help you in decluttering the things you should, to organize and clean up your home. Must see!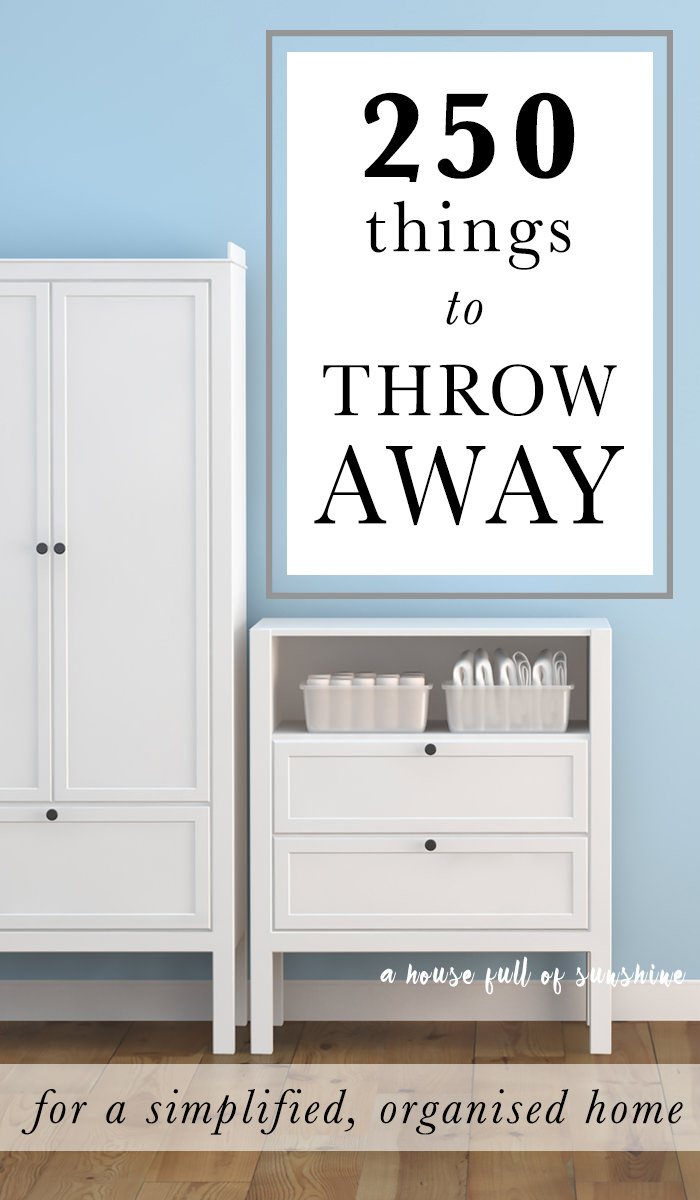 You know when you just come to the point where every time you try to cram more stuff into a cupboard where it doesn't fit, or you stumble over those extra storage tubs in the Walk-In-Robe that you haven't got around to putting away, or waste time searching for something because it's lost in all the clutter, you get more and more impatient and frustrated until finally you've just had ENOUGH?
Here's what this post is all about. You can see the list of the things to throw away. Use this as a guide, and you'll find yourself burning through the cupboards and drawers as you metamorphose from packrat into decluttering goddess.
Zone one: Wardrobe
Excess caps
Novelty hats
Old belts
Handbags you haven't used in the past few years or bags that are cracked /damaged
Broken luggage
Duffel bags and backpacks that don't get used
Excess pyjamas (keep a maximum of 3 pairs for summer and 3 for winter)
Uncomfortable or ill-fitting bras, and lingerie you never wear
Stained or holey clothing (if you haven't mended it yet, you're never going to)
T-shirts that have lost their shape