Revamp bedroom in a budget. Follow our 9 tips and give your room a real makeover without losing the weight of your pocket.
9 Tips to Revamp Bedroom in Budget
1. Change the bedsheet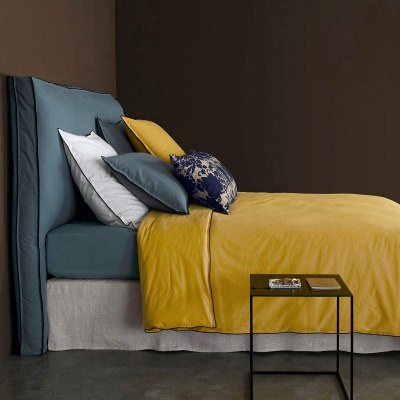 You may had not noticed it but the bedsheet had an important role in the decor of your bedroom. Choose a bedsheet that fits more harmoniously with the colors and style of the room. Keep the bedsheet clean and change it time to time.
2. Organize and buy items for storage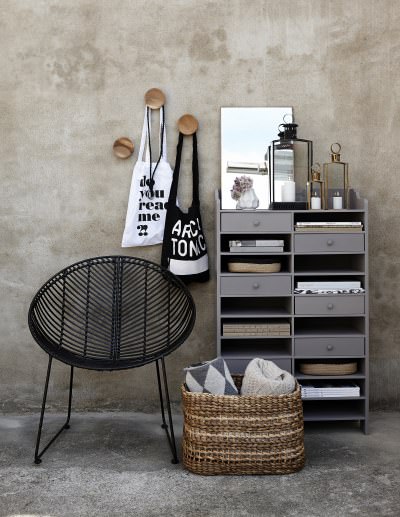 Another tip to revamp a bedroom decor, which can also be applied to all parts of the house: Organize the space smartly. An organized and less cluttered room appears open and big and also fills you with positive energy.
You can buy baskets of different sizes to store shoes, blankets, and books, a nice cabinet to classify your important papers, and also some very decorative hooks to hangs your favorite bags.
3. Setting up the mood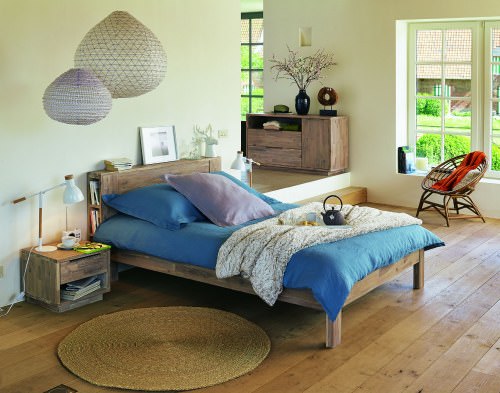 Open space, large windows, and good lighting sources besides the natural light make a bedroom more cozy and welcoming. All stress evaporates as soon as you walk through the door in such a room.
These small changes completely alter the atmosphere of your room and you will enjoy a zen and relaxing space.
4. Customize your walls, your way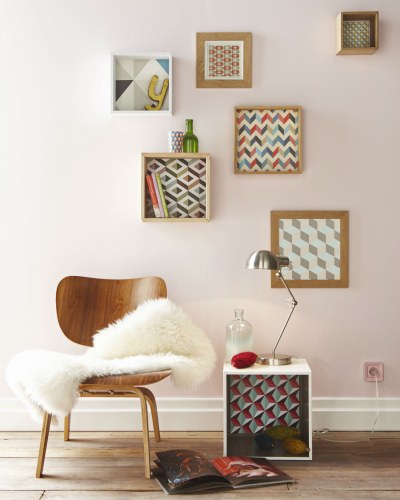 Your bedroom is your personal space, customize the space as you like. Do not hesitate to decorate the walls. Frame your favorite motivational quotes, hang pictures of your family, a mantra that speaks inspire you or the poster of your favorite comic or movie.
5. Give attention to the windows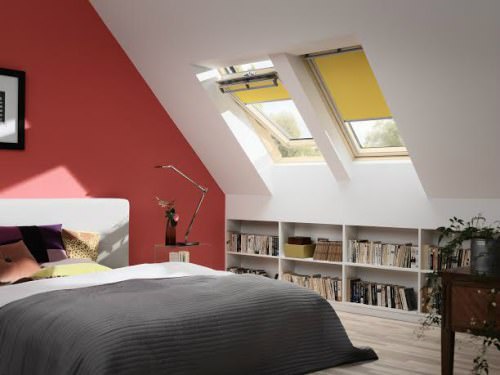 When people do a makeover of the room, they tend to forget the windows. Grave error. These can help you to completely change the mood of the room.
Several options are available to decorate the space around the windows: Pretty curtains with patterns and colors according to your decor, stickers, blackout blinds.
6. Softens the atmosphere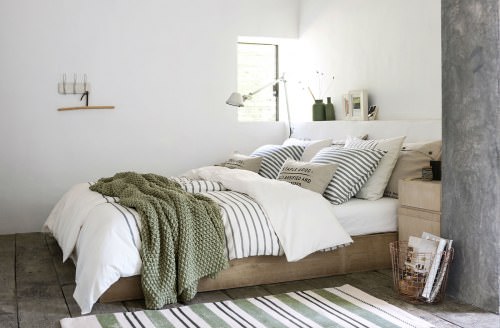 Use soft colors to make your room cozier. Here, in this picture, see the harmony of patterns and colors between the cushions accumulated on the bed, the quilt cover and the carpet.
7. Make a reading corner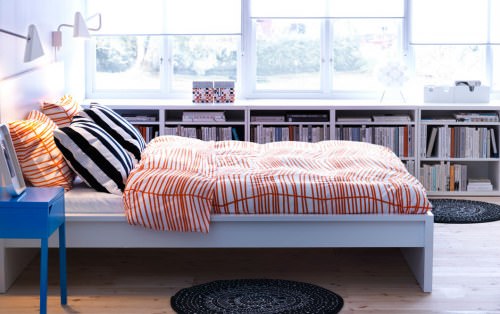 Books bring warmth to any room, so why not give them a small (or large if you are an avid reader) space in your room? Provide an unoccupied corner or a wall under the window, a small reading corner will change the look of your room and make it more inviting.
8. Headboard is important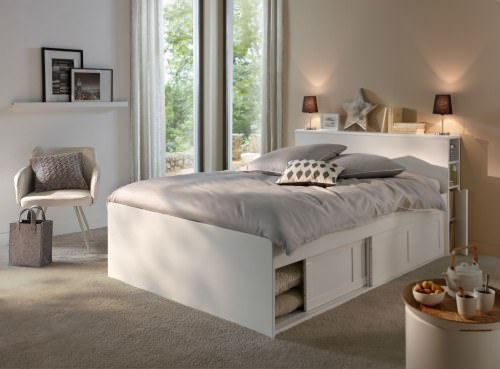 Do not underestimate a headboard. With it, your bed will become the star of your room, it will gain an elegance in the room and invite you more towards it during the lazy moments.
Opt for a model like that in the photo above, with storage to place your books and beauty products, and its table to keep your reading lamps and a few decorative accessories. You will no longer need to use a bedside table.
9. Setting color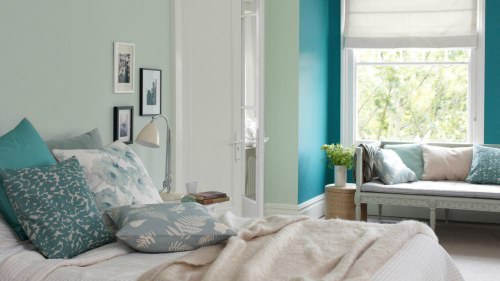 If you do not mind to get your hands dirty, you can completely transform the look of your room by painting the walls. But beware, every color has a different effect on the atmosphere of the room.
Choose blue with white if you aspire to get more rest and relaxation. Green if you like originality and neutral tones (beige, gray) for comfort.
Pin it