Most of us don't have a large linen closet so it's not really easy to just stuff things in there. So, have you ever wondered how your small linen closet can become organized and spacious? Must see these 8 tips to find out how!
8 Tips for A Beautifully Organized Linen Closet
1.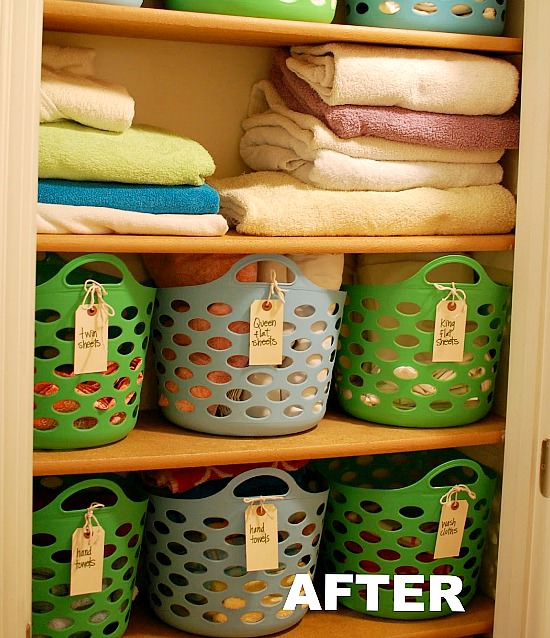 Use plastic baskets to contain like items and don't forget to label them. It's a must! The Dollar Tree has these baskets so you can make your linen closet look cute for not much money.
2.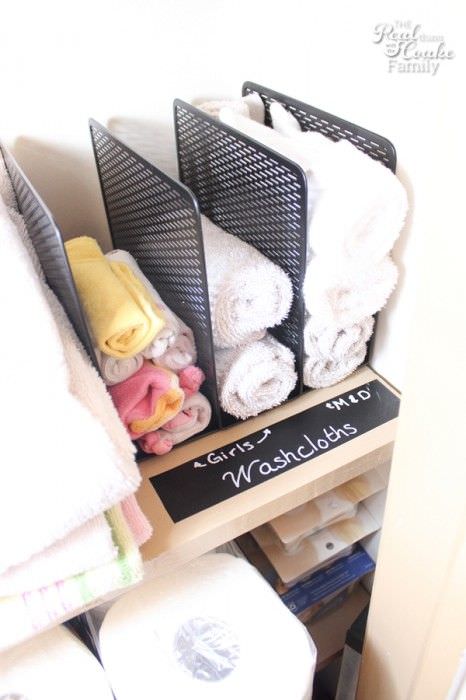 What a great idea! Use an office file sorter to hold washcloths! See this linen closet makeover at The Real Thing With The Coake Family
3.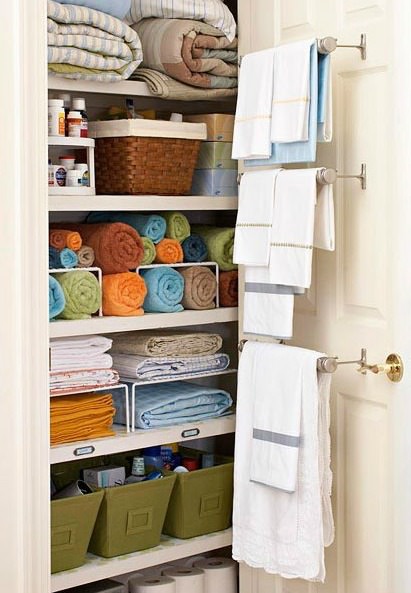 Don't you like this idea of using towel racks on the inside of the linen closet door, via BHG.  You could hang your tablecloths or tea towels on them. I roll my big bath towels like those pictured above instead of folding them.