Kool-Aid might be your favorite drink but do you know there are many other creative ways to use Kool-Aid in your home? Check out!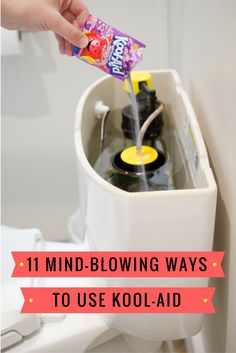 1. Scrub away stains in a toilet bowl.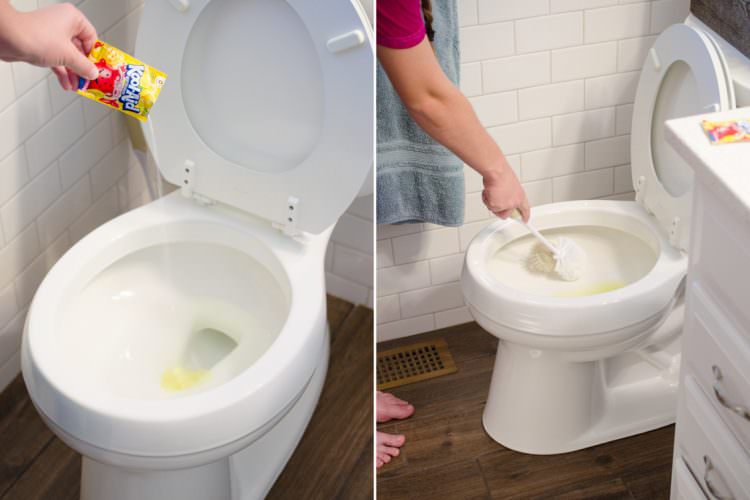 Pour a packet or lemon or orange flavored Kool-Aid into your toilet bowl and scrub away the stains with a toilet brush. The citric acid and the abrasive texture of the powder help break down and dissolve stains. Plus, citrus Kool-Aid smells a whole lot better than chemical cleaning solutions!
2. Transform unfinished wooden item into a colorful decor.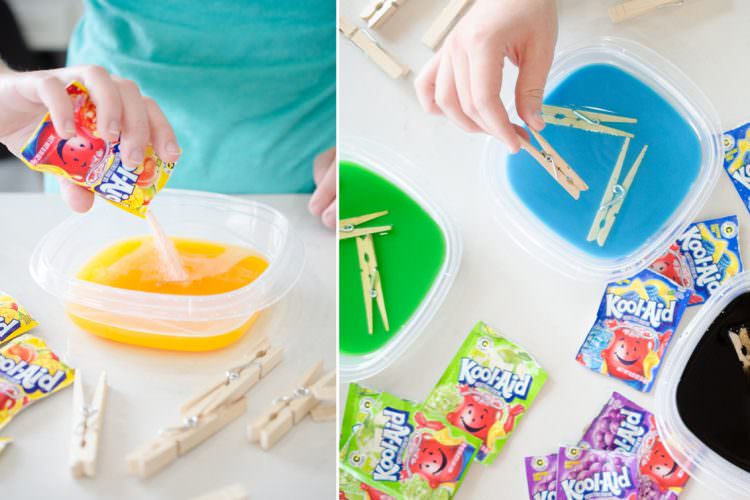 Add color to wooden picture frames, clothespins, and any other unfinished wood item with Kool-Aid. Add three to four packs of Kool-Aid to a container of water to make the dye super pigmented. Then, set your wooden item into the solution and let it absorb the dye overnight.
3. Check for toilet tank leaks.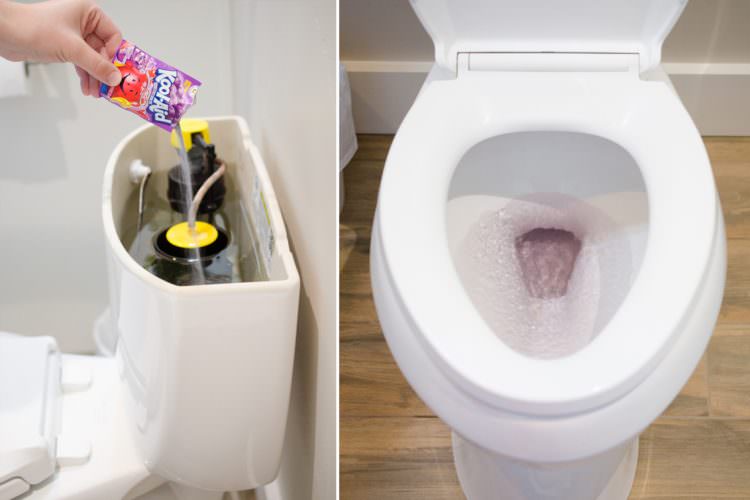 Remove the tank lid and pour in a dark-colored Kool-Aid packet. Wait about 30 minutes without flushing the toilet. If any of the colored water appears in the toilet bowl, there's a leak. You may just have to replace the flapper, or you may have to investigate further.