If you only have a small vanity and the storage space is limited ten you'll need to make use of space smartly in your small bathroom!

As bathroom vanity cabinets come in a variety of configurations, getting the most of the storage space they provide is sometimes critical. This is especially true if you have limited space in your bathroom, to begin with, and only have a small vanity, with limited storage area.
Luckily, with some creative thinking, there are a few ways around the problem.
1. Do This: Declutter and Group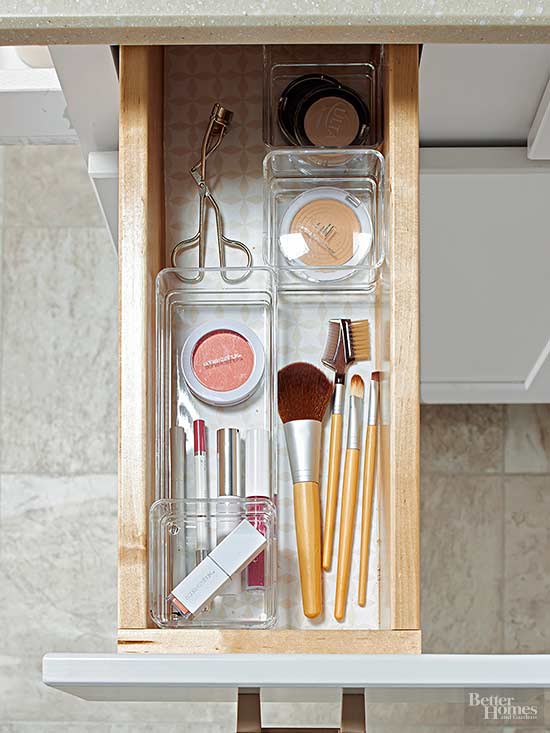 Do insert clear acrylic containers into drawers to sort supplies and ensure items are easy to find. Sort items by general categories, such as cosmetics, nail polishes, and hair bands.
2. Do This: Place Everyday Products Front-and-Center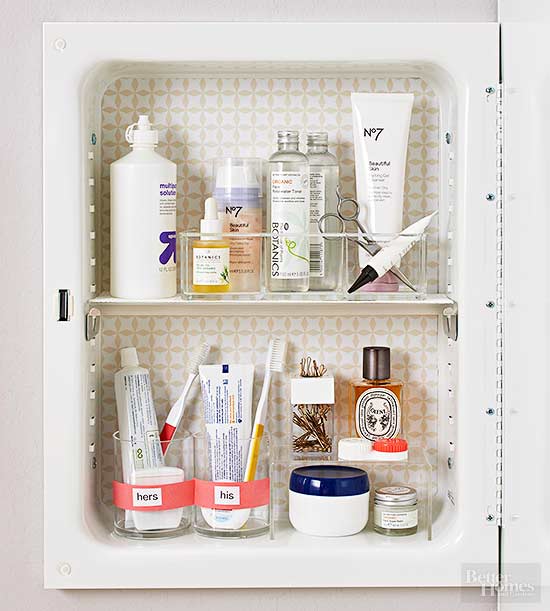 Do use medicine cabinet space for everyday grooming items, such as facial products, shaving tools, dental care tools, and contact lens solution. Store toothbrushes and toothpaste in clear, labeled plastic tumblers to avoid confusion.
3. Do This: Tidy Up Toiletries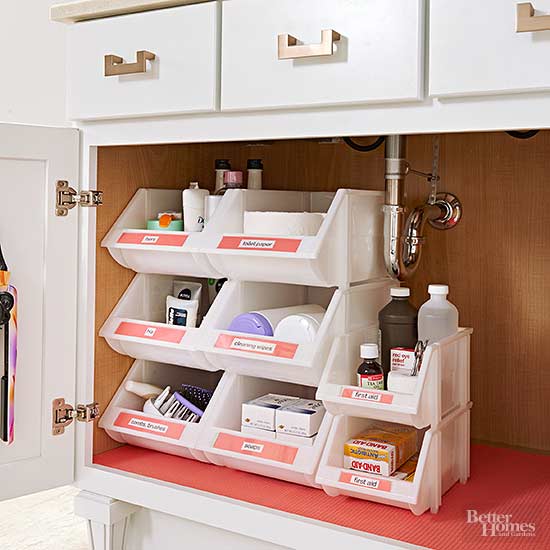 Do organize items below the sink in stackable bins that can fit around existing plumbing pipes. Label bins for soap, cleaning wipes, first aid essentials, and grooming products for each person who shares the bath.