These 18 DIY shelving ideas will not only create more space in your but looks great too. Check out!
If you are looking for extra storage options, these additional decorative shelve storage ideas are must try, plus, you can DIY them easily, which is a huge bonus.
1. DIY Hexagonal Shelves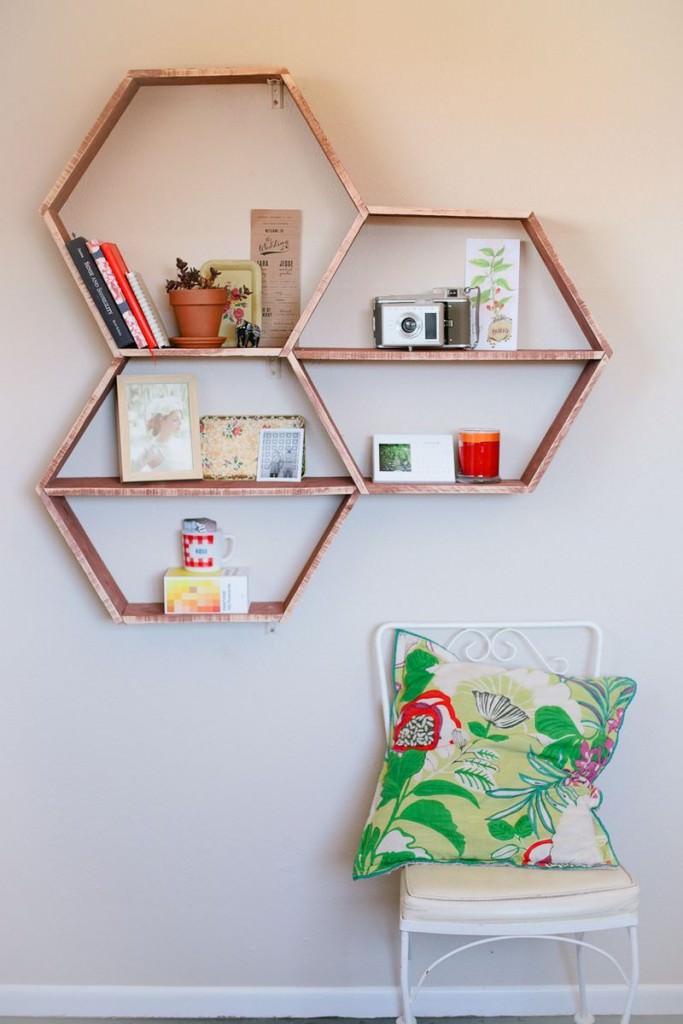 Make Hexagon Shelves to keep things vertically. They look good too.
2. DIY Ladder Shelf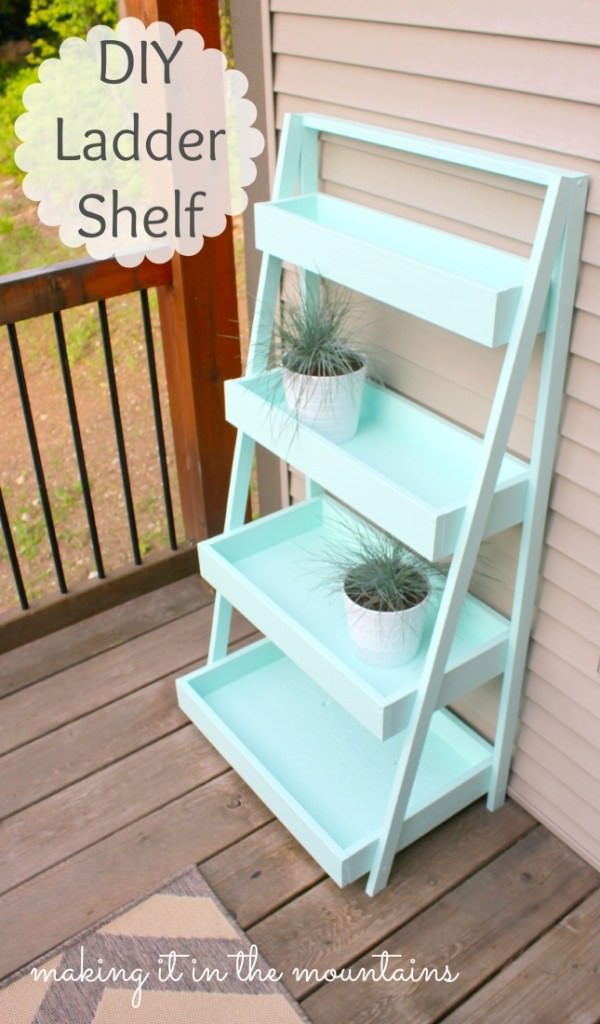 This DIY Ladder Shelf is useful, you can put decorative items on it or potted plants, more efficient for small spaces.
3. Bathroom Shelves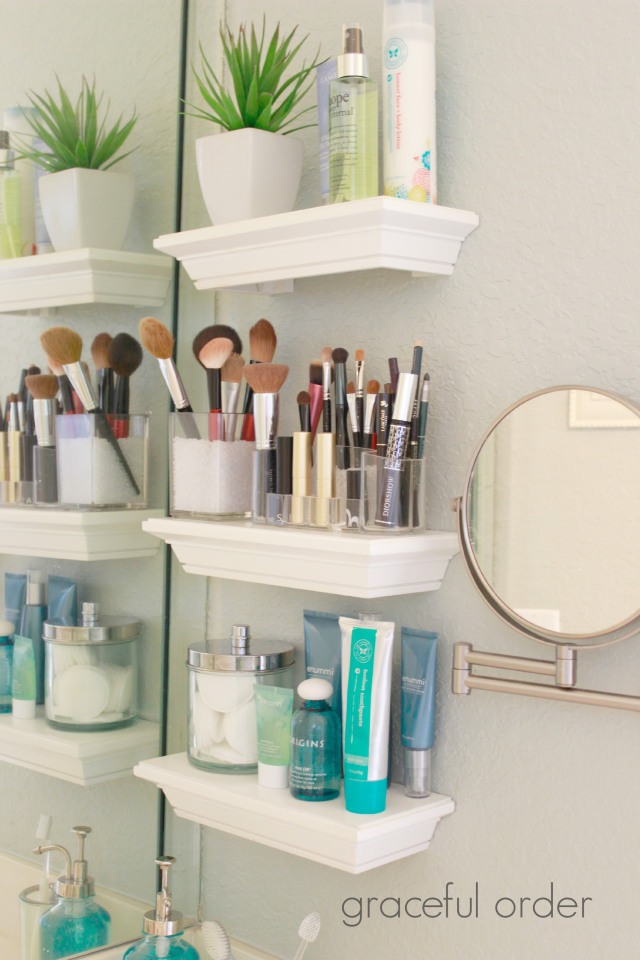 Bathroom shelves are great way to keep grooming products. See these Small Bathroom Shelving ideas for more info.