Borax is not just a laundry booster there are many surprising household uses for Borax around the house. Must check out!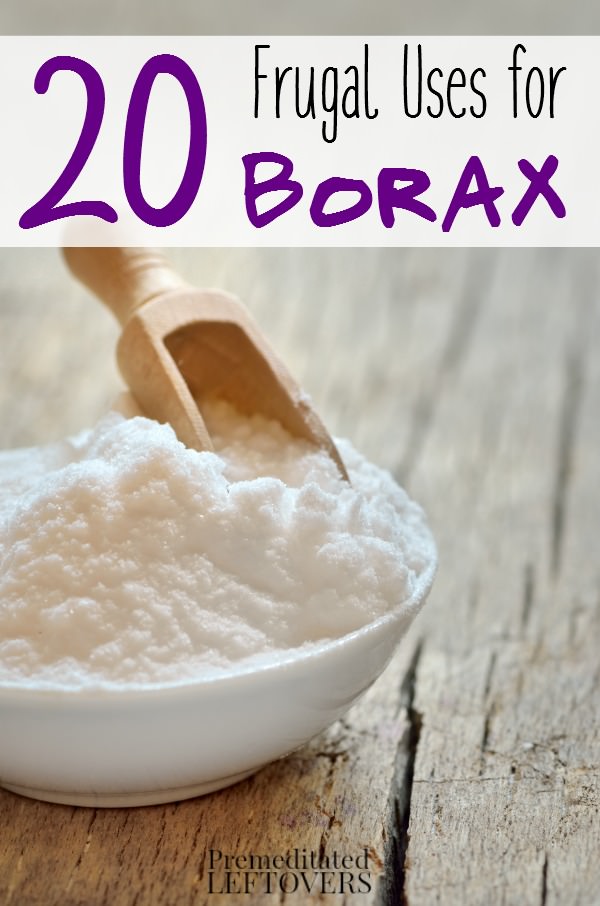 Most of us know of Borax as a laundry booster, but Borax can be used for so many more things than just helping with the laundry. This product is a great cleaning agent and all-around household helper. It will also rid your home of all sorts of pesky little critters. Borax is a completely natural mineral and a useful tool in an Eco-friendly household.
20 Frugal Uses for Borax
1.
Keep roaches, ants at bay by sprinkling a combination of equal parts borax and sugar.
2.
Sprinkling borax on the floor along the wall will keep mice out of your home.
3.
Eliminate pesky bed bugs by sprinkling borax on your mattress, let it sit for about 30 minutes then vacuum it up.
4.
Kill fleas or dust mites by sprinkling borax on your carpet. Let it sit for an hour and vacuum thoroughly.