Having a kitchen pantry can make it more organized and better if you already have one organize it with some of these easy tips. Check out!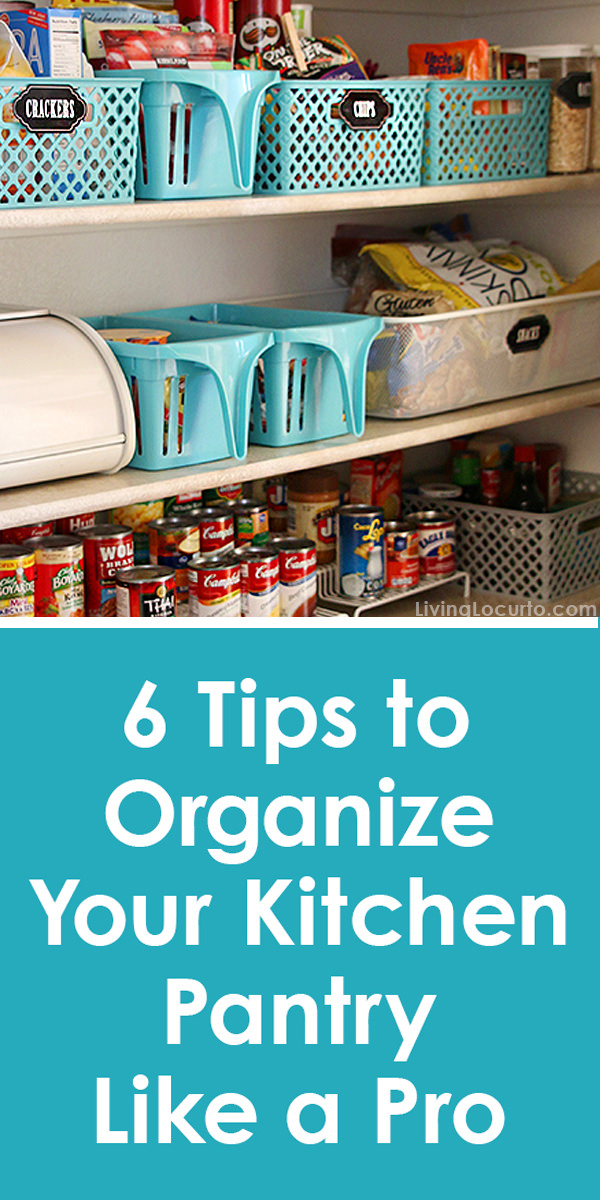 Does your kitchen pantry need a makeover? Most of us are busy and often it's easy to get in a hurry and shove boxes and bags on the pantry shelves. Then before you know it, the mess is so big you can't find anything and the growing number of half eaten bags of chips is just embarrassing! With a few easy steps you too can have a pantry that looks like it's been decluttered by a professional organizer!
1. Clean Out the Clutter
To get your kitchen pantry looking neat and organized, first you need to purge! Start moving everything out of the pantry and clean out! Throw away old food and wipe down the shelves. Now you are ready for the following tips to create a new and improved professional looking organized pantry.
2. Add a Pop of Color with Containers
A great place to add a pop of color to your kitchen pantry is with containers. Baskets are great to use as they come in many different colors. Fill containers with items such as crackers, chips, granola bars or fruit. Be sure to get several sizes, so that larger items will fit.
Plastic baskets are easy because you can wash them or wipe them out if needed. Just be sure to measure your shelves so that you do not get baskets that are too tall or wide for the area.