You can create your very own custom storage system in one weekend for your garage and it'll not cost you more than a few hundred dollars!
This DIY garage storage system has the versatility of expensive store-bought systems, but you can make it yourself for a few hundred dollars in a single weekend.
You can drop a lot of cash on garage storage systems. Shelves, tool racks, special hooks, and other odds and ends can really add up. Our homemade system gives you the versatility of those store-bought systems without the big price tag.
This system is so simple and fast to build that even a new DIYer can complete it in a weekend.
1. Sports stuff storage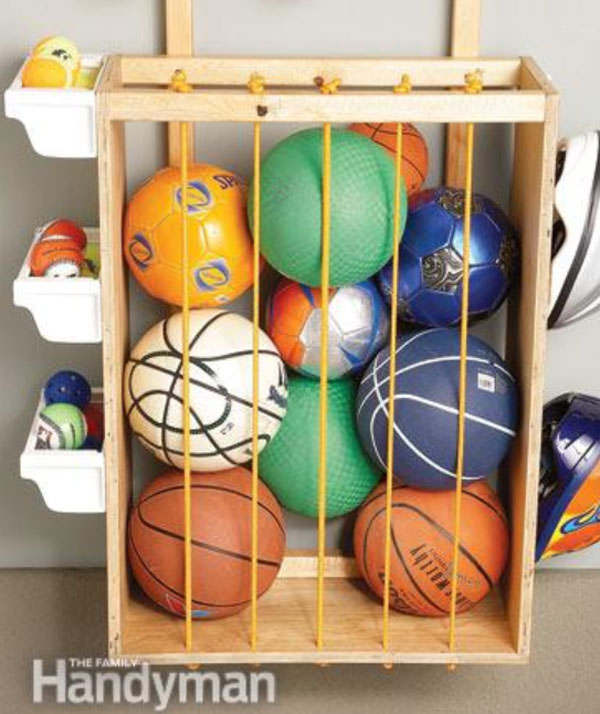 Instead of kicking balls around the garage to get them out of the way, toss them into this soft-sided storage bin.
This sturdy ball corral holds a herd of balls and lets kids easily grab the balls at the bottom without unloading all the ones on top. It's built from 3/4-in. plywood and 2x2s.