Have a cluttered garage space? Check out these organizational hacks to make your garage the most organized part of your entire house.
It is a sad but true fact of being a homeowner: your garage can turn into a graveyard of junk faster than you can say, "Where's the rake?!" As unwanted things build and build (another sad fact of homeowner life), they tend to get banished to the garage. While there's nothing wrong with using your garage as a storage unit, the downside quickly becomes how cluttered your garage will get. So cluttered, in fact, that finding everyday items will become an absolute chore. If your garage could use some serious reorganizing, check out some of our favorite tips below.
1. Bungee Cords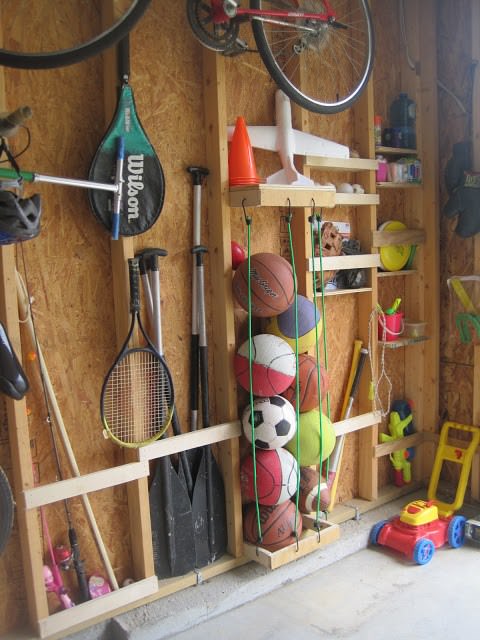 This is way better than crates and totes. You can see every ball and reach between the cords to pull out just the one you need.
via: Designed To Dwell
2. Magnetic Strip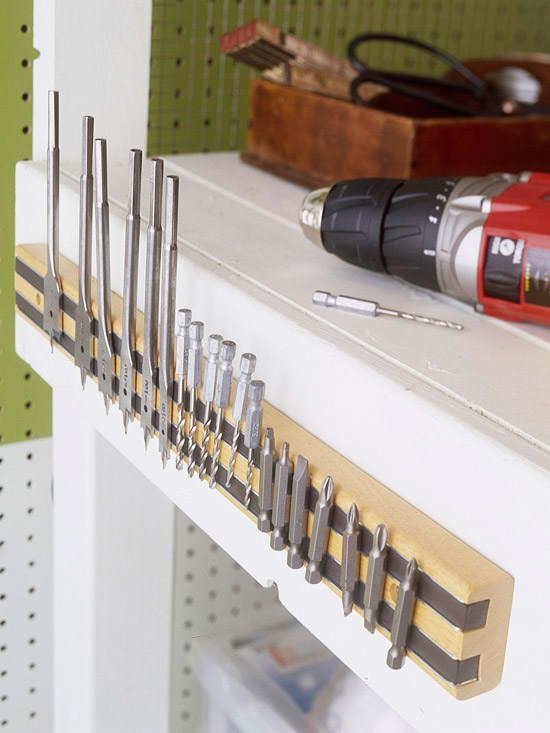 Just like you do with kitchen knives, you can purchase some inexpensive magnetic strips and use them to organize drill bits or other metal objects you want within reach.
via: BHG
3. Labels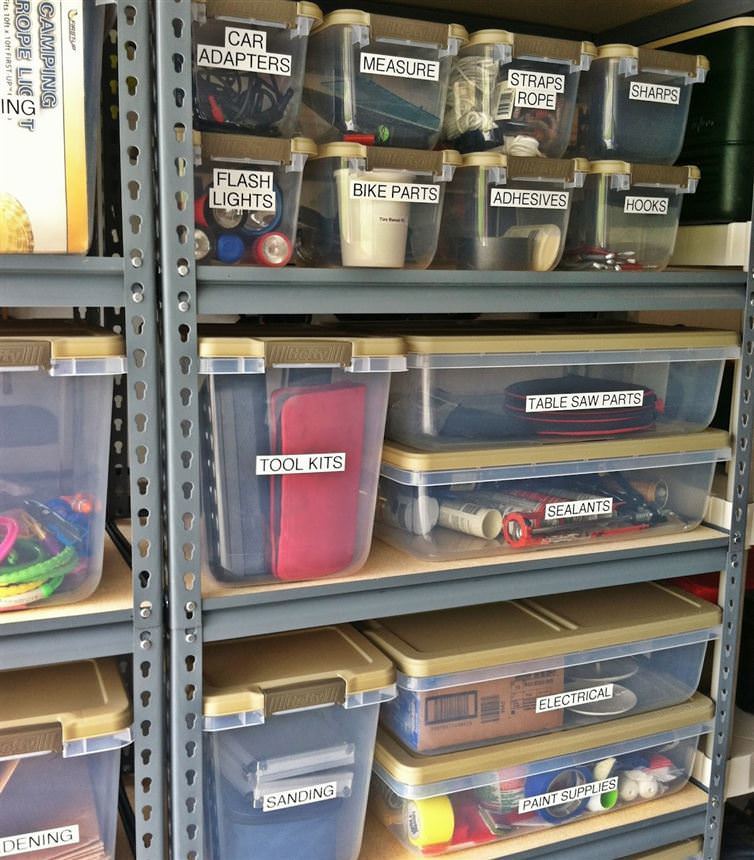 How many times have you looked through box after box wondering which one had the Christmas lights or something like that? Make labels and paste them!