Not only the perfect gift but perfect Gift Wrapping is also important and you can't overlook it. It's an art but you can learn it with the help of this ULTIMATE gift wrapping guide.
You have the right gift for the right person. Now you need your ultimate gift wrapping guide to learn how to wrap it perfectly. You can find lots of ideas for making DIY handmade gifts. Although handmade gifts are very special and thoughtful but most of the time you end up buying something that the receiver likes or is useful for them.
Yet it is very hard to tell what kind of gift the receiver is going to like for sure. But whatever you end up deciding whether it's a handmade gift or a store-bought gift– It needs to be gift wrapped. Gift wrapping or gift packing itself is an art. But with the right ideas and easy tips it shouldn't be that difficult.
This gift wrapping guide covers gift wrapping tips, types of bows, ribbons, gift wraps and even ideas to wrap edible gifts. It also includes organization ideas for your gift wrapping station. Let's start with some of the best organization tips and ideas.
1. Wrapping supplies storage idea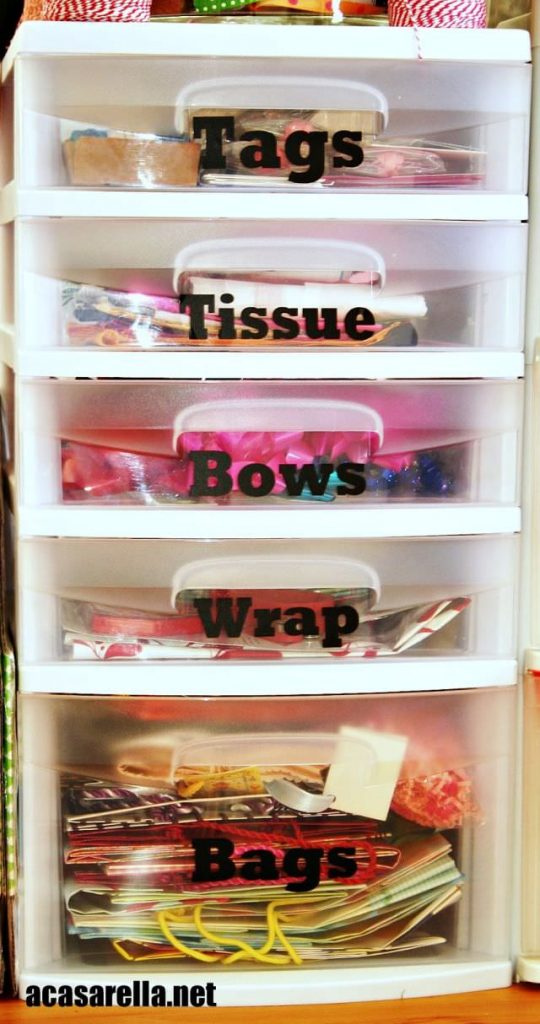 You will love this simple and easy storage solution for gift tags, tissues, bows, wrap and bags using labels. via acasarella
2. Gift wrapping station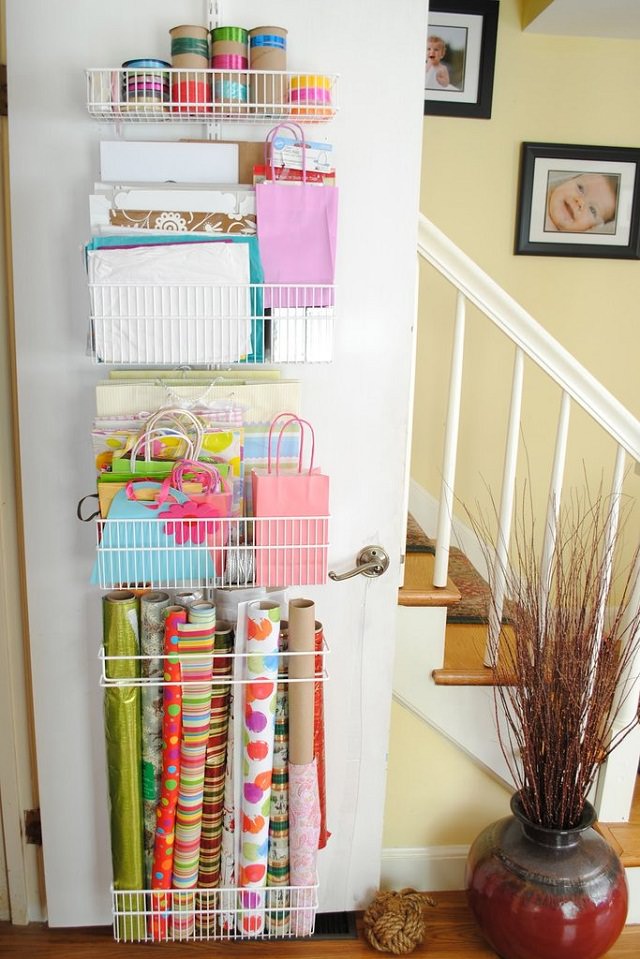 This is a great gift wrapping storage solution. It's perfect for small spaces and utilizes that unused closet door space.