Look at these 58 great DIY home organization tips and ideas to organize your home creatively.

Organizing things is great it helps in keeping the space tidy. Without it you have those episodes of never being able to find what you need or not knowing where to put things when you buy them. While there are tons of products that you can buy that are designed to help you to get your home organized, here are a few DIY ideas with home organization tips that you can do it yourself, from things around your home.
For instance, have you ever thought of using an old tension curtain rod for a cabinet divider? How about keeping your pot and pan lids neatly organized with a magazine rack? There are ideas for attaching undershelves in cabinets so that you can make good use of all of your cabinet space. Let's face it, there are never enough cabinets in the house.
Hanging Makeup Organizer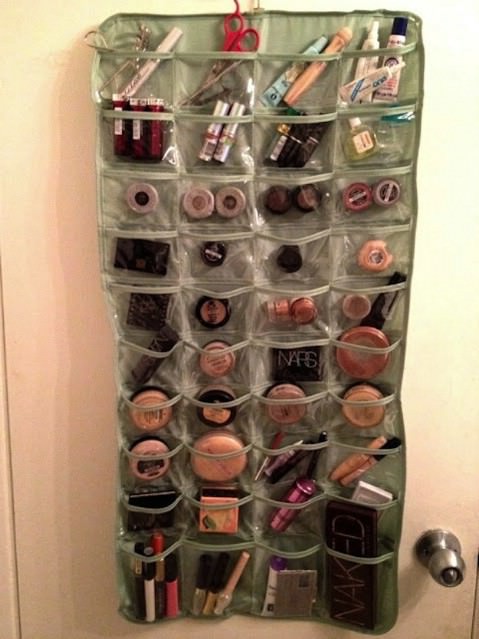 DIY Sliding Storage System On the Garage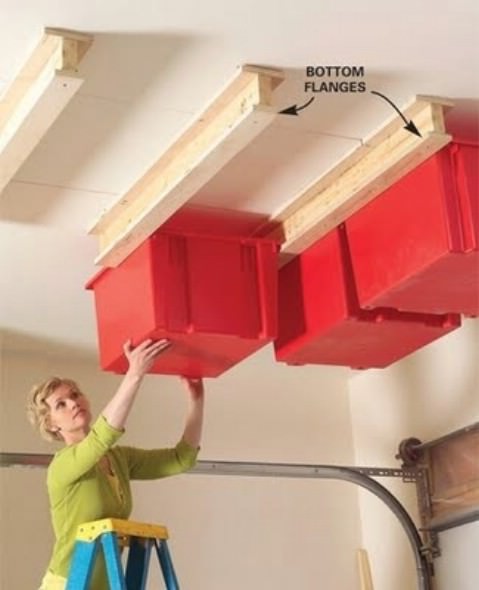 Use Coffee Canisters to Store Yarn