Small space living is a challenge and you have to enhance every inch of space you have and with these 29 sneaky small space tips, this will be easy.

One of the hardest things to do is to make the most of your small rooms or your small home or apartment. But there are ways to maximize the potential of these small spaces either for storage and organization or for day to day living. Of course, one of the most difficult rooms to take full advantage of is the bathroom. But there are some great ideas to remedy that.
1. Ceiling Shelves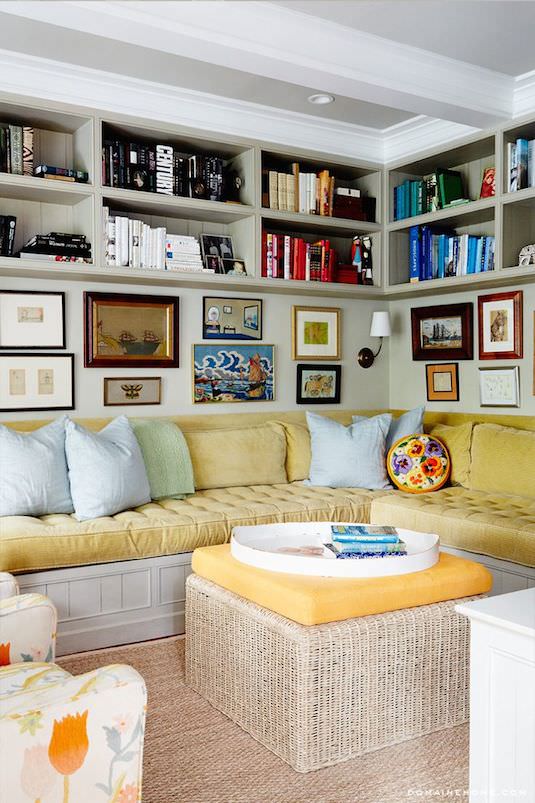 The vertical space above your furniture can be cleverly utilized with built-in shelves that hang down from the ceiling for your books, frames, and other items that don't need to be used on a daily basis. All of that shelving without taking up any needed space! This can be done in just about any room of the house.
2. Small Space Dining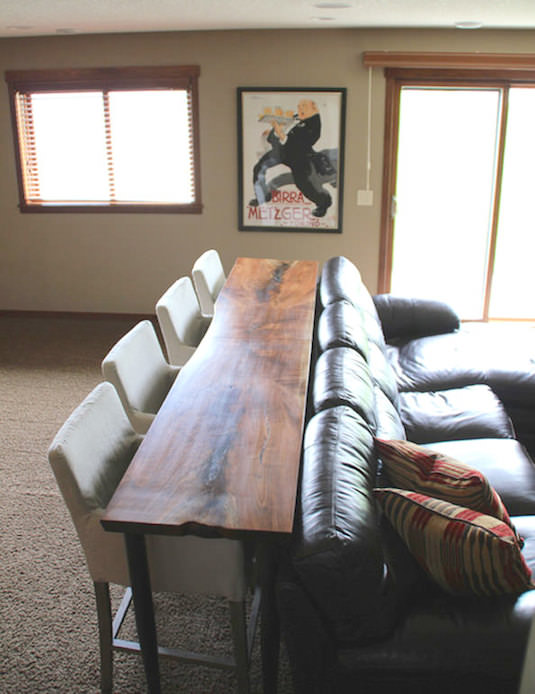 No dining room? Use a console table at the end of a couch in a living area that's next to the kitchen. It doubles as a place to eat, craft, rest, and work! This would also be a convenient place to set a drink down while you're on the couch.