Have you ever thought what to do with free space on cabinets or you just put things up? Find out how to decorate above cabinets and how not to in this post.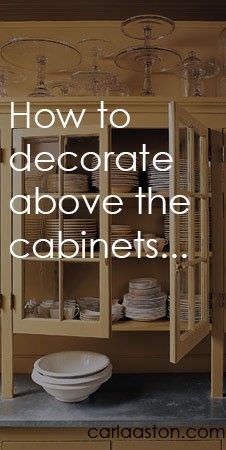 Before you decide to display something up to decorate above cabinets, stop and take a moment to evaluate why, exactly, you want to do so. Too many people think that anytime a shelf is in sight there needs to be something resting on top of it but this is not a good approach.
How to Decorate Above Cabinets
1.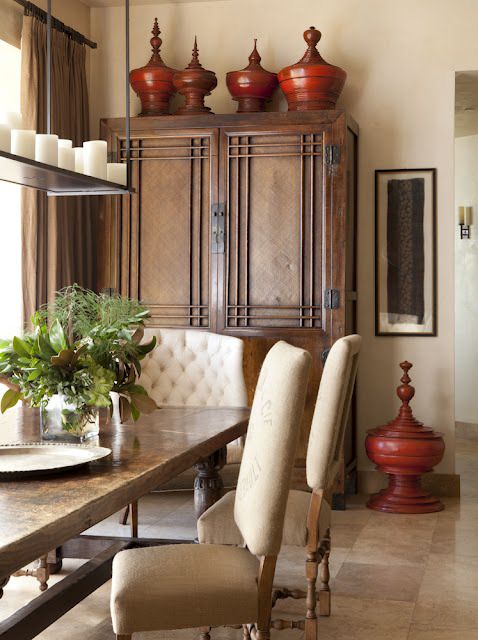 See how the simple, warm-colored shapes of the pieces placed above this cabinet.
2.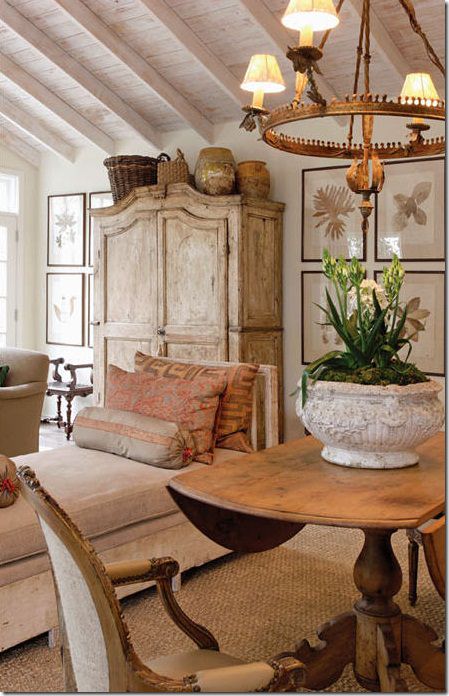 The large olive jars and baskets create a textural mass that extends the height of the armoire.