Super glue is a great adhesive but removing it is difficult. Find out effective methods for removing super glue from anything.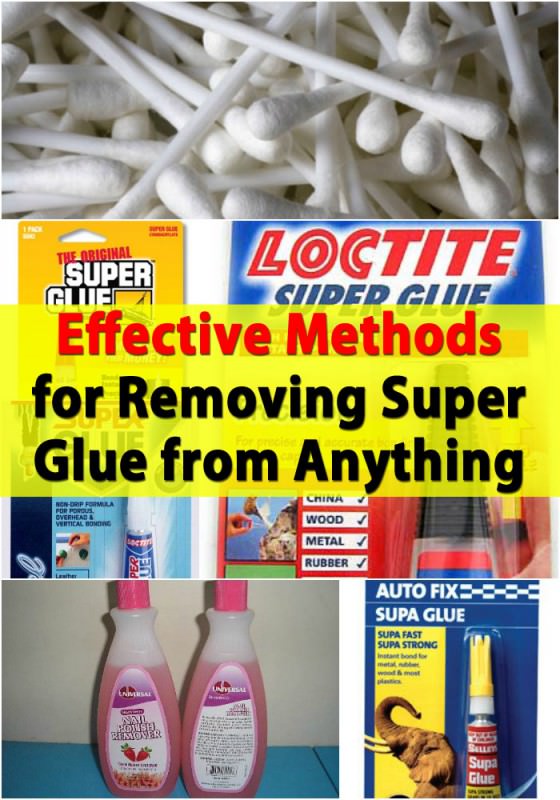 Super glue is great when you want to use it but when it accidentally lands where you don't want it to, it's not so great. Thankfully there is a great DIY method for removing glue so that you don't have to throw out whatever it lands on accidentally.
You just need a bit of nail polish remover and a Q-tip. Nail polish remover is also great and will take the super glue off quickly. Just dab it on the glue until you notice it beginning to dissolve. Be sure that you do not rub the glue because that will spread it and it will be harder to remove.