Murphy beds are multifunctional, they are really useful for small spaces. Read this post to learn how to DIY Murphy beds.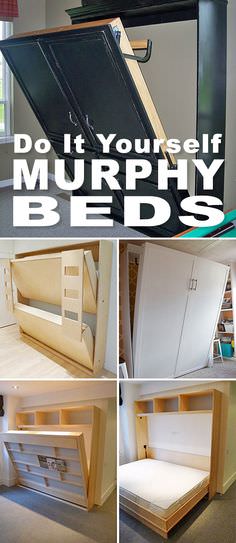 For those of you in the dark about what a Murphy bed is, it's a wall bed that folds up during the day to save space. You can DIY almost everything, Murphy beds too and save yourself potentially a couple thousand dollars! Yep, that's true. Perfect for a tight space, Murphy beds take any space in your home into double duty. Add guest space, turn a small room into both a bedroom and a playroom, create a studio apartment style space in an attic or a corner basement room… the ideas are endless. This isn't a small DIY project to be sure, but one that is worth the effort in both money and space saved.
1.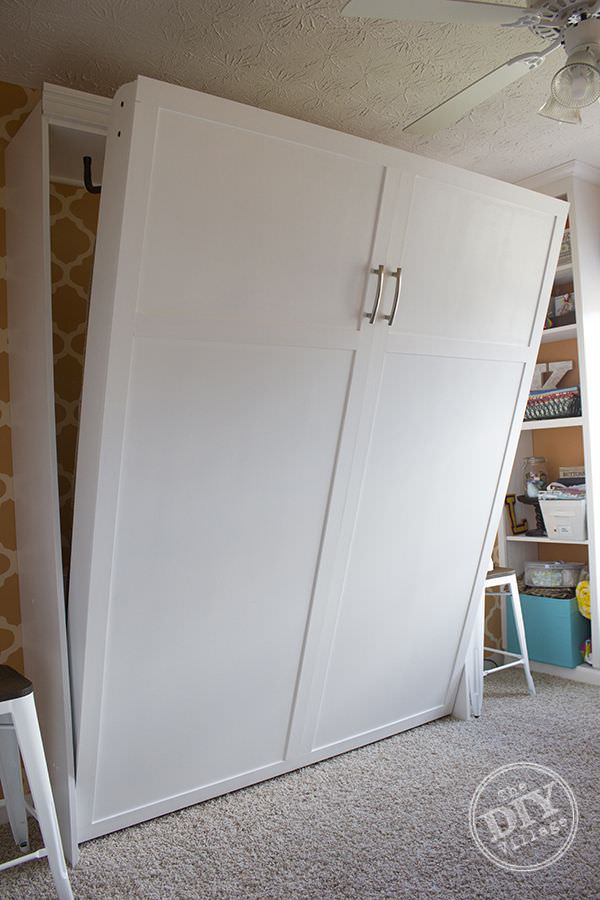 The first tutorial in this post is this DIY Murphy bed by Jacque and Matt from 'DIY Village', and it's a good one! Lot's of photos and they were kind enough to share where they bought the hardware kit, too.
2.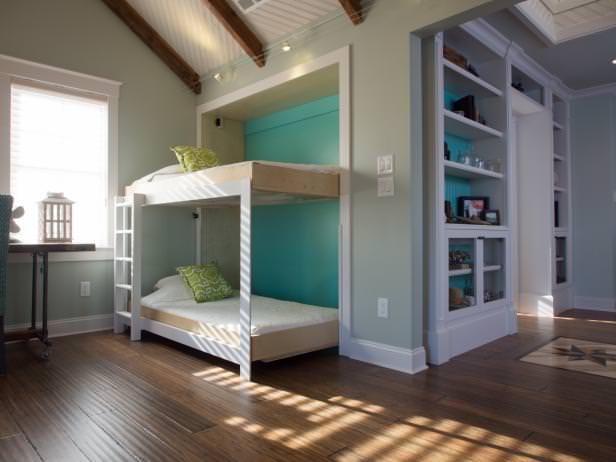 Need room for kids? The 'DIY Network' shows us step by step how to build a side fold bunk bed. If you have several kids, you know that this is almost like getting an extra room built onto your house.