Keep your kitchen area very organized by creating a lot of storage so that you can enjoy more time there. Check out these 10 DIY Kitchen Storage Ideas.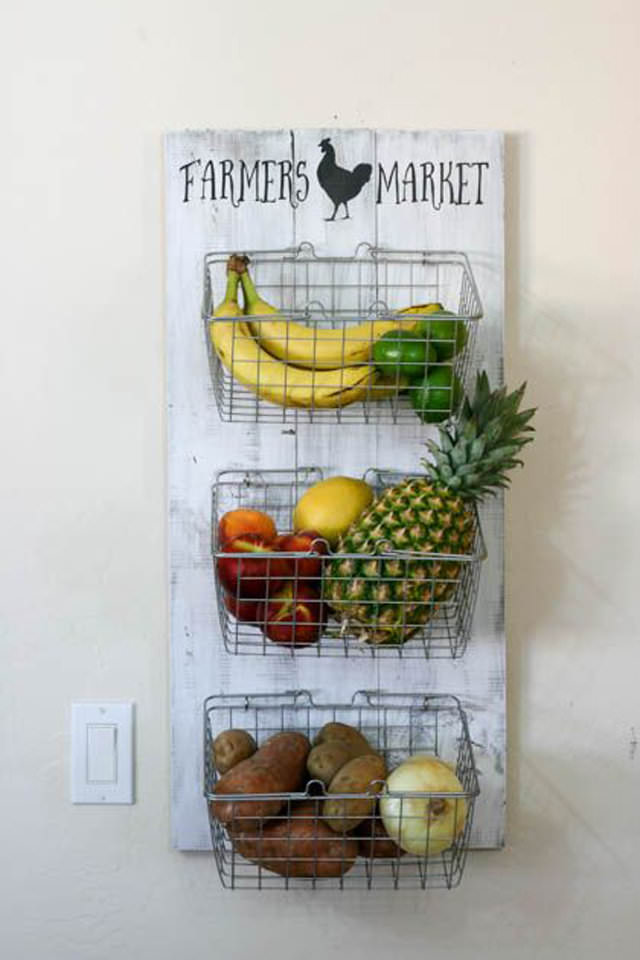 The kitchen is the heart of your home where you spend a lot of time. An organized and tidy kitchen will ease your cooking tasks and make it fun.
There is never any room in the kitchen for everything that you need to store. Really, no matter how big your kitchen is or how many cabinets you may have, you are going to face storage issues from time to time.
Kitchen Storage Ideas
1.
Pots take up the least space when you nest them, but that leaves the lids with no place to go. Give them a home of their own by installing metal towel bars inside your pantry door or cabinet doors. Check out more at Martha Stewart. You can also try the same for plates, spoons, and other cutleries.
2.
Have you been "thinking horizontally" until now? If not, now could be the best time to give vertical storage a try. Read this to find out few smart vertical storage ideas.
3.
Never toss your old mason jars, when you can utilize them to store safely and securely your most worthy spices. Check this out to find out more ideas for using mason jars in the kitchen.