Organize your home a different way, use Konmari method, the Japanese way of decluttering and organizing.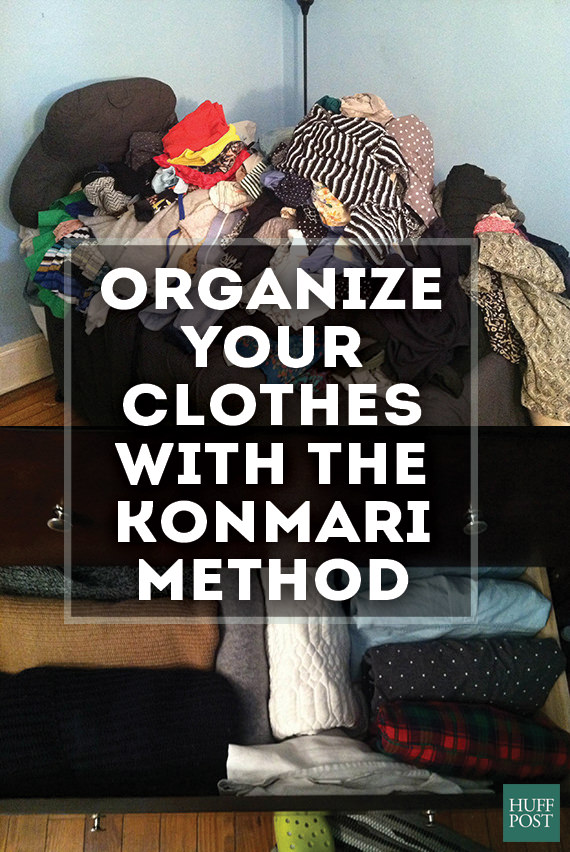 If your rooms are getting filled by clutter, New York Times best-selling guidebook, The Life-Changing Magic of Tidying Up: The Japanese Art of Decluttering and Organizing can help.
Japanese cleaning consultant Marie Kondo takes tidying to a whole new level, promising that if you properly simplify and organize your home once, you'll never have to do it again. Most methods advocate a room-by-room or little-by-little approach, which doom you to pick away at your piles of stuff forever. The KonMari Method, with its revolutionary category-by-category system, leads to lasting results.
Kondo's philosophy emphasizes the mental attachment we have to our possessions and her approach is quite simple: declutter first, then store. To declutter a space, she asks her clients to go through every item in their possession and question whether those items "spark joy." If a certain object fails to do so, chuck it.
Once clients have completed decluttering their homes, Kondo's "KonMari" method requires that clients find a specific place for EVERYTHING that's left.