Check out these 18+ amazing Vicks VapoRub uses you've never thought. Some may even surprise you.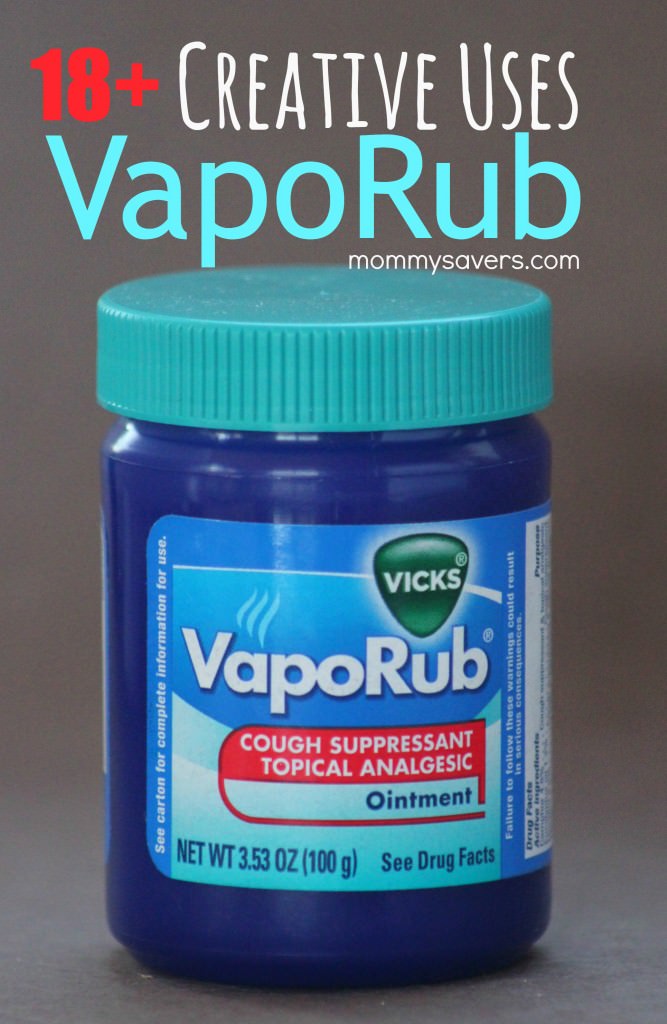 Traditionally, Vicks VapoRub is rubbed on the chest to help aid congestion relief during cold and flu. However, it turns out that Vicks is a pretty handy product to have on hand for other uses as well.
Vicks Vaporub Uses
1. Cough Relief
If your or your child has a night time cough, rub some vapor rub at the bottom of each foot. Then cover them with socks.
2. Muscle Relief
Apply and rub into sore muscles to relieve aches and pains
3. Headache Relief
Rub some vapor rub across your forehead and temples to help relieve headaches
4. Ear Pain Relief
Apply a small amount of vapor rub to a cotton ball and place right inside your ear for pain relief.