Built-ins in smaller homes can create more space and these clever BUILT-IN storage ideas are no different. Must check out!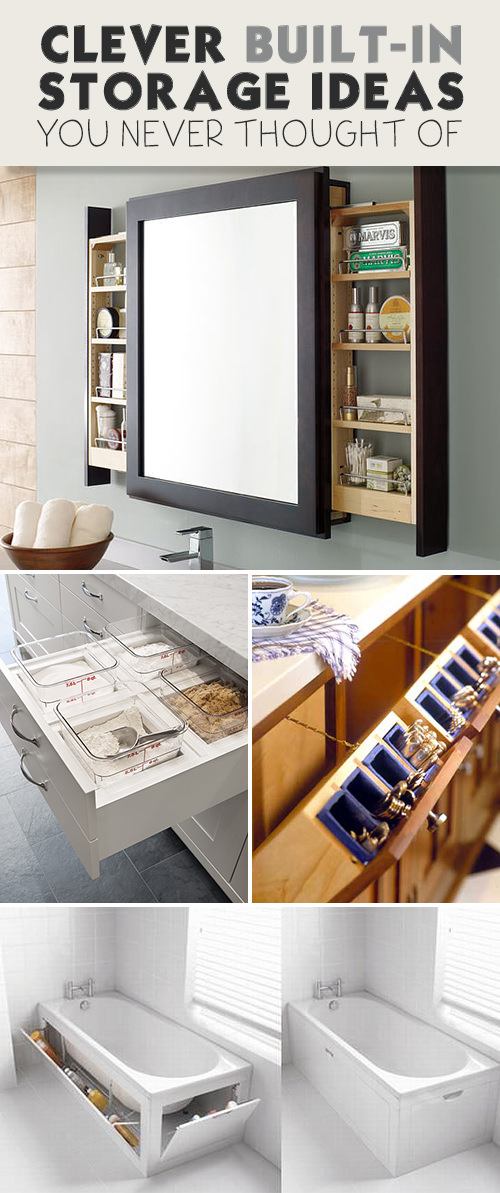 Storage is really important in a smaller home, built-ins are great; put them together and you have a cure-all for any of your organizing woes! These clever built-in storage ideas you never thought of, but thankfully, someone did. We love every single one of these ideas for getting your stuff under wraps. Some of them might inspire a DIY project, (one or two of them already are!) some of them might be worth a splurge, but all of them make living in a tiny space a little more.
1.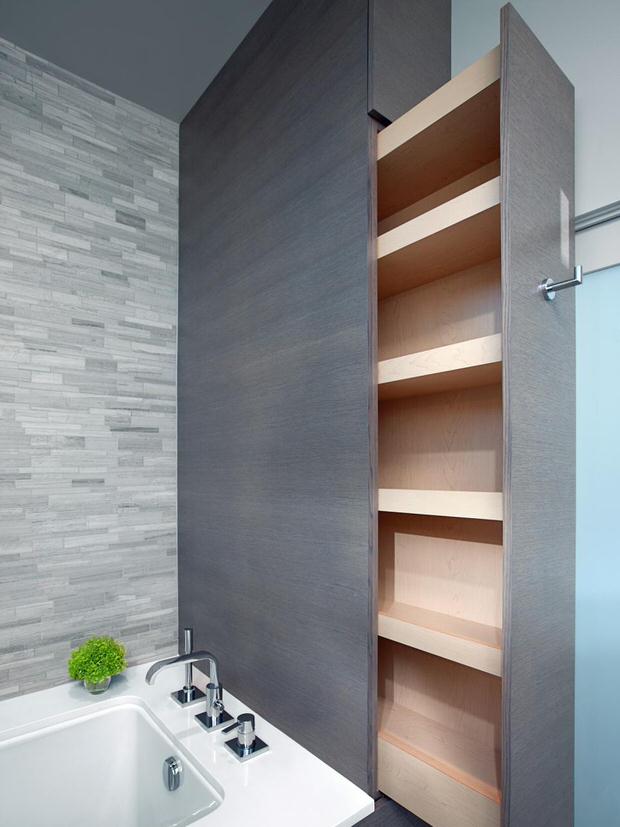 From Shelly Amoroso Design, this slide out built in at 'HGTV' is the perfect way to have a linen closet inside the bathroom, when there is not room for one.
2.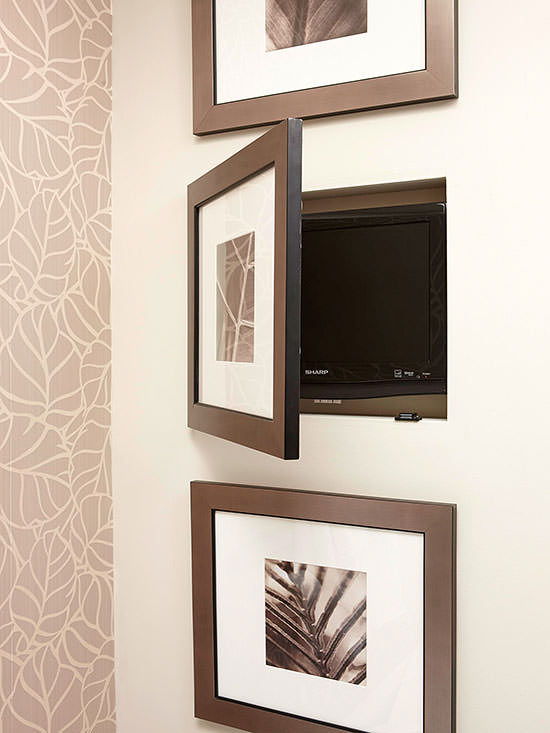 This is another great idea from 'BHG' using the wall area between studs. Install niches for storage, then use wall art as "cabinet doors'.
3.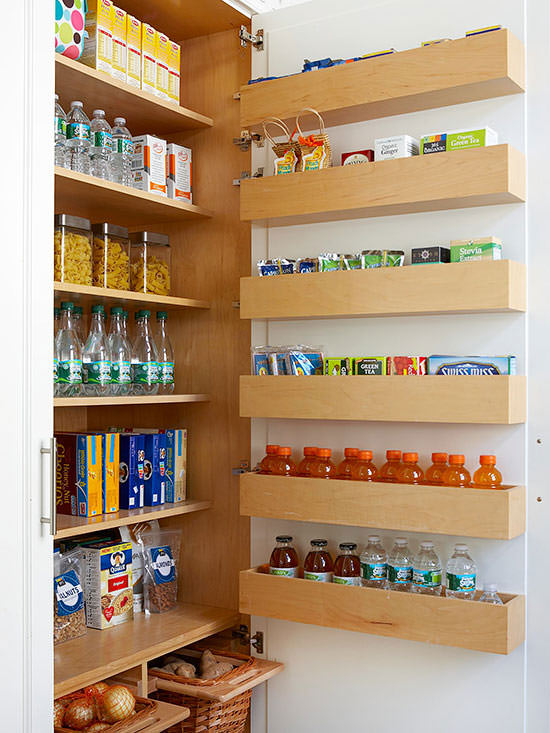 Use the interior of cabinet doors to add more space for kitchen goodies… From 'BHG'