Don't let tangled lights and disorderly ornaments dampen your holiday spirit. Give yourself the gift of organized holiday decor with these 12 creative and budget-friendly storage solutions.
1. That's a Wrap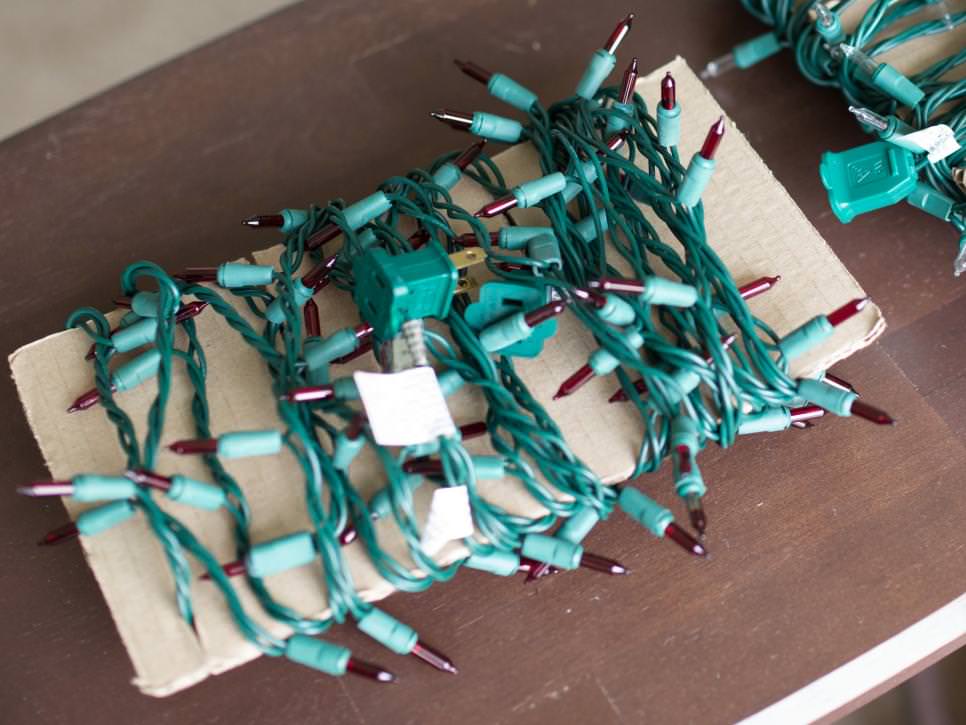 Tired of untangling holiday light strands year after year? Wrap them around cardboard like Kim Christensen of A Real-Life Housewife has done here. Cut cardboard to size (think shoe box tops) and store them inside one box for groan-free tree trimming.
2. Wreaths on a Rack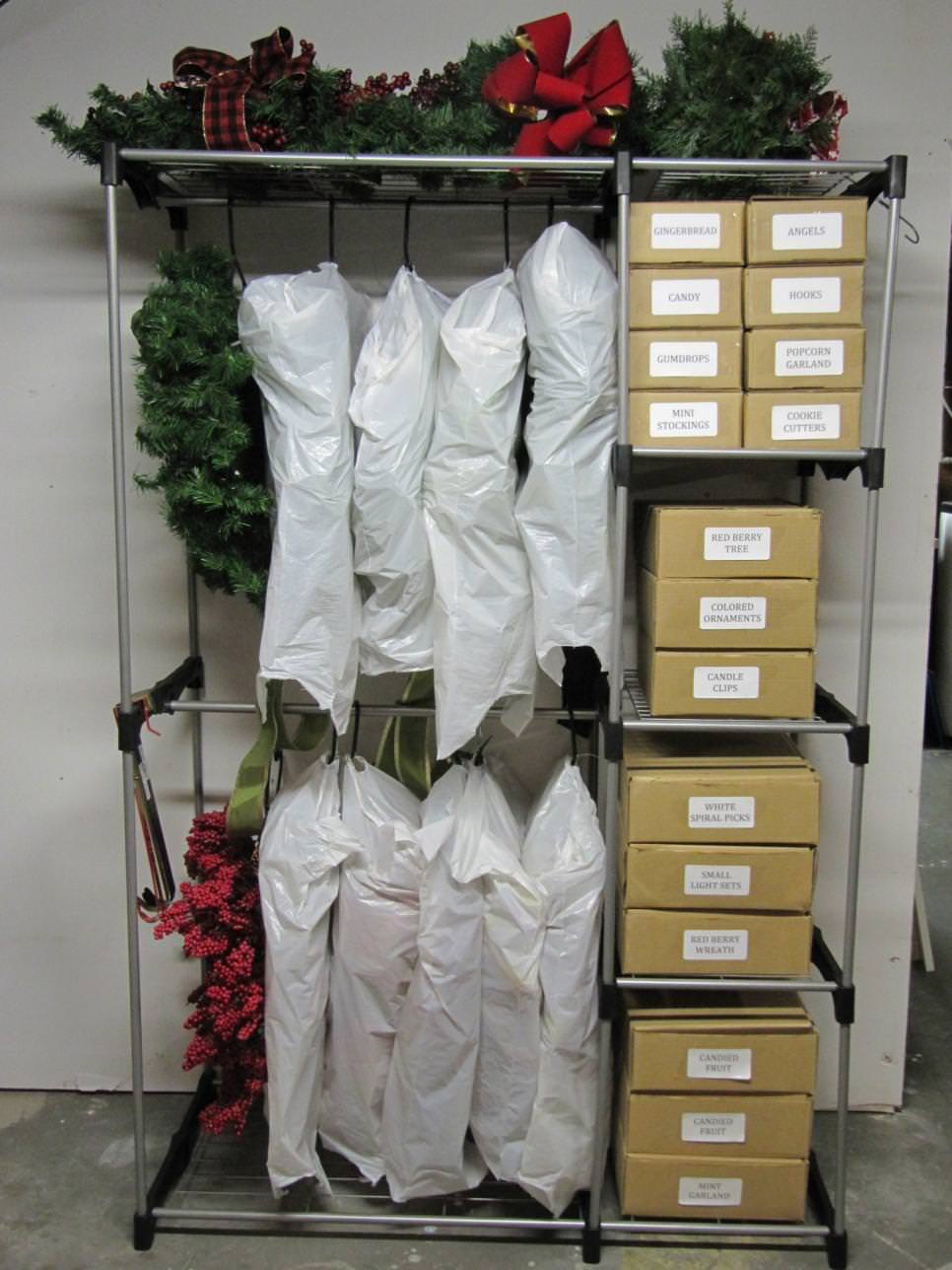 Instead of stuffing artificial wreaths in plastic tubs, keep your wreaths fresh, untangled and ready for the next season using a coat rack. Blogger Karen Way of Sew Many Ways shows how to achieve the ultimate in wreath organization with hangers, plastic bags and labeled boxes to hold wreath decorations.
3. DIY Holiday Ornament Box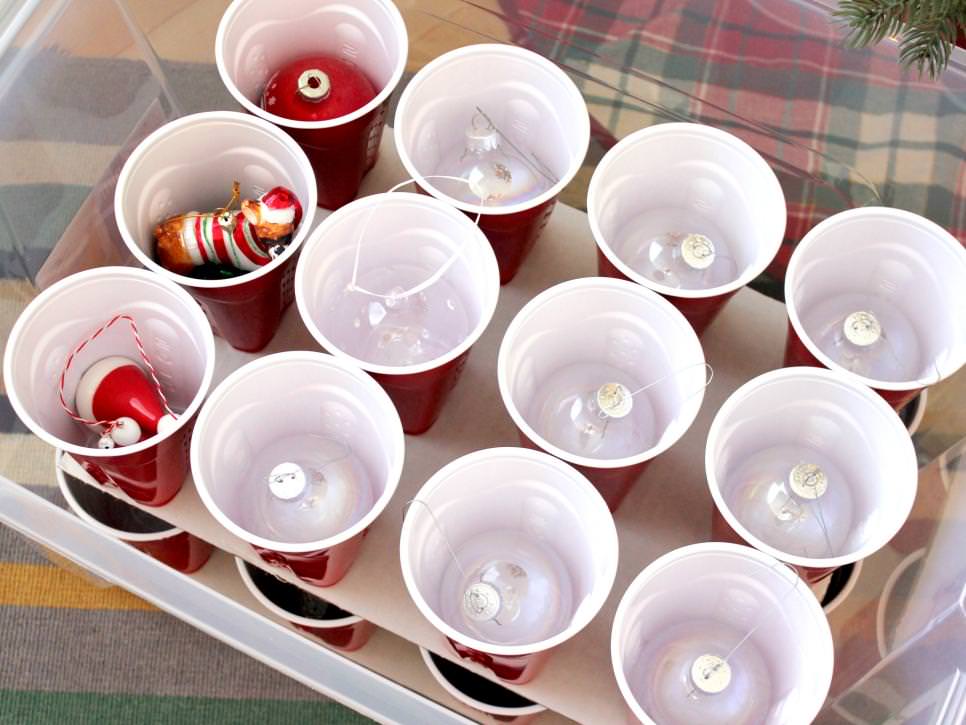 Ornament organizers can be pricey, but not if you go this do-it-yourself route from Author and Blogger Jill Nystul of One Good Thing By Jillee. All you need is a plastic bin, red plastic cups, cardboard and a glue gun. Cut cardboard to fit inside the bin, glue on plastic cups, drop ornaments into cups and voilá! An inexpensive and clever ornament solution.