This list contains some of the most brilliant spray paint ideas. It is possible after seeing this soon you might find yourself with a cabinet full of spray paint, and an endless list of projects.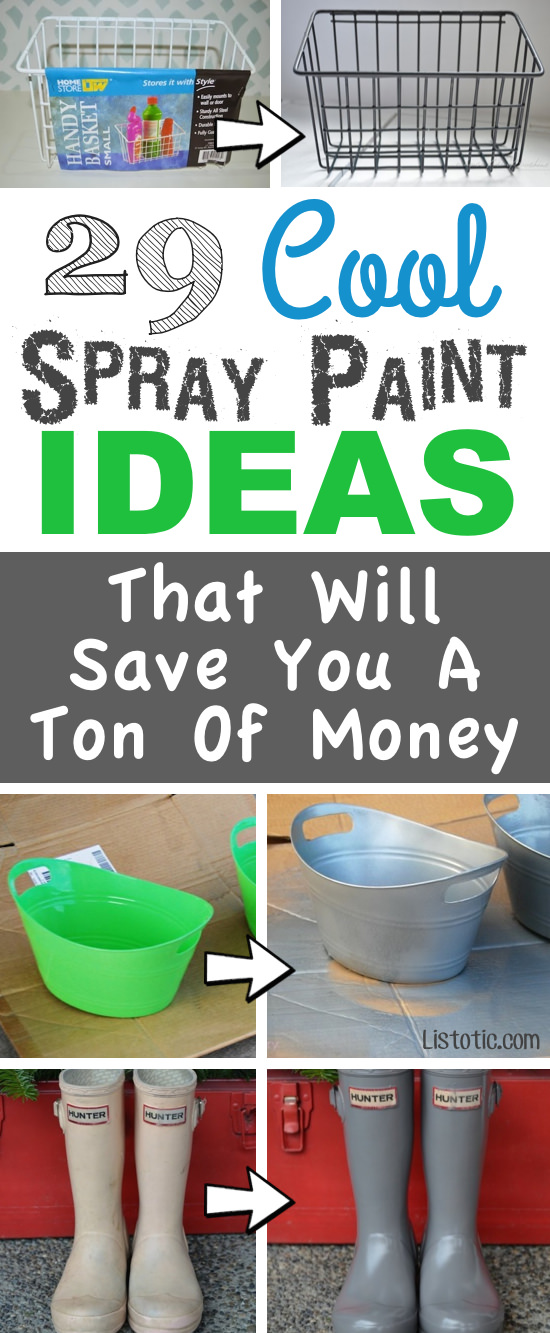 Because of all the new options in color and texture, spray painting has become somewhat of a trend. It is probably the most popular thing used for remodeling and repair on a budget– trash to treasure with very little effort. It can also be used for fun craft and art projects, or for adding character to things you already have around the house.
1. "Galvanized" Plastic Tubs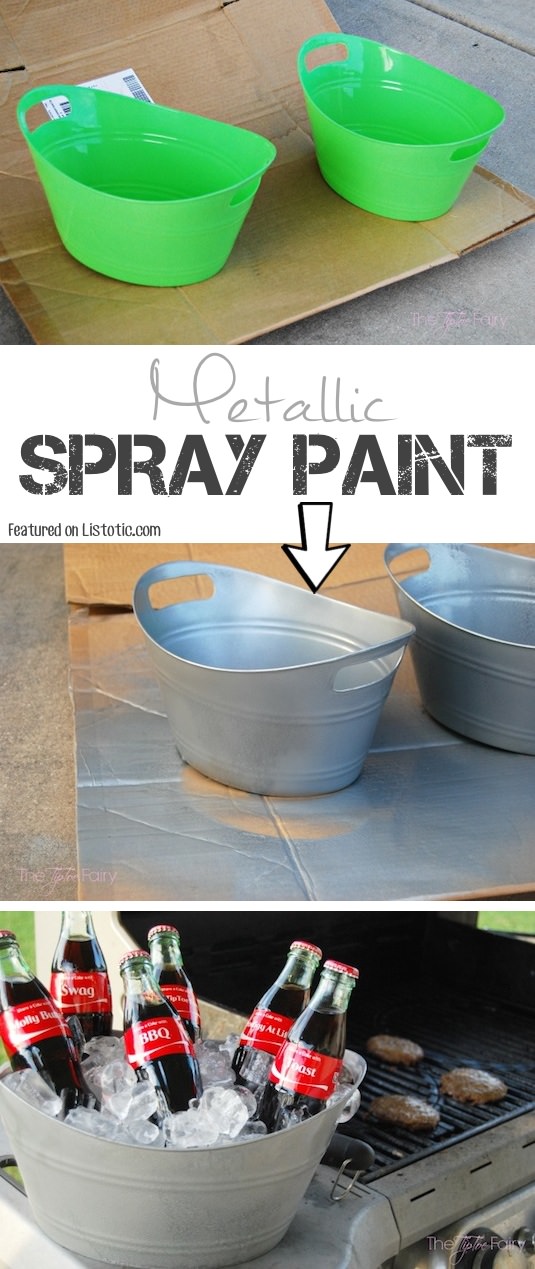 Make your very own galvanized looking drink tubs with plastic bins you can find at the Dollar Store, Party City, or even Amazon. You can also pick up a few of these at Walmart or Target, too. Just one example of how a few coats of spray paint can save you a ton of money. Hop on over to The TipToe Fairy to see how it's done!
2. DIY Metallic Flower Pots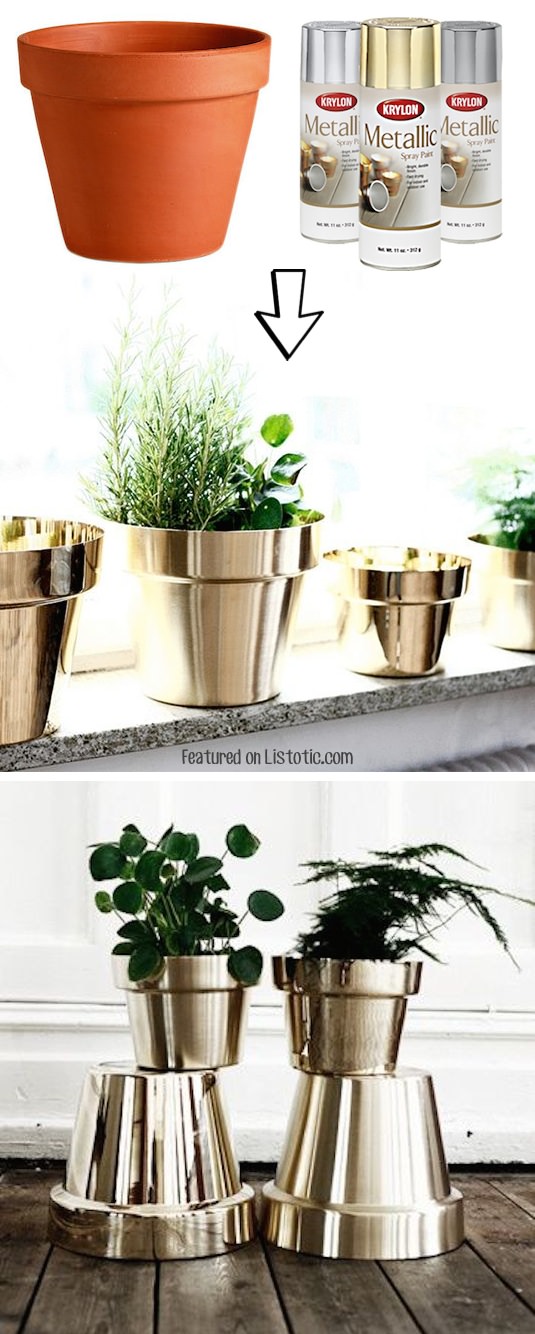 Modernize low-cost terracotta pots with a couple of coats of spray paint (metallic, chalkboard, glitter blast, etc.). With the help of painter's tape or stencils, you could also decorate them with a pretty design. Just be sure to clean the pots in warm water to get all of the dust off, and perhaps sand it a bit to help the paint adhere. These pots are extremely porous, so you will probably need a primer and several coats of paint.
3. Painted Branch Decor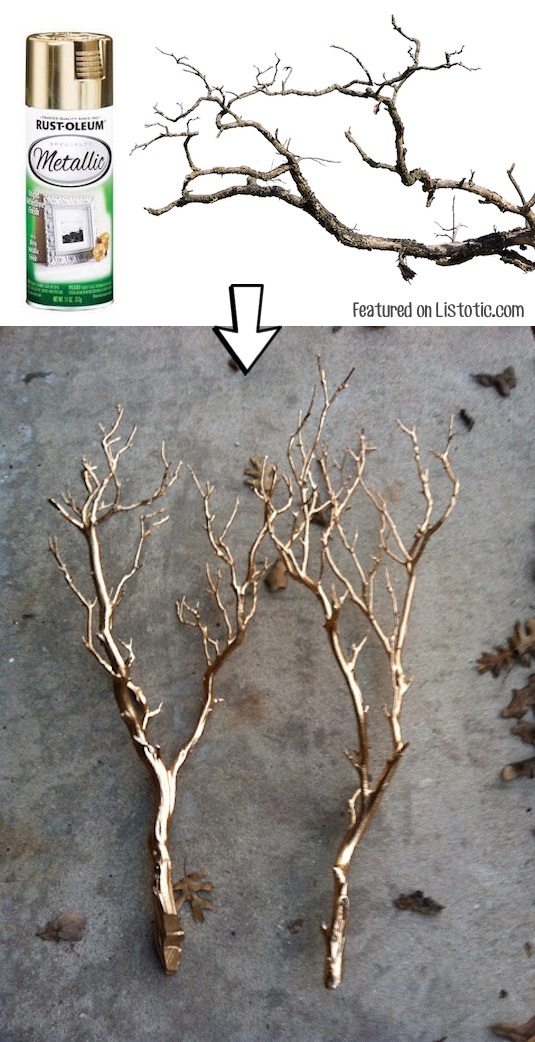 This project is a great way to bring a little bit of nature indoors but with your own decorative touch. Get more details and pictures for this project over at Popsugar.