Making this homemade laundry detergent is a quick, inexpensive, and effective way to avoid chemicals, save a lot of money and have the most efficient cleaning agent made in your home.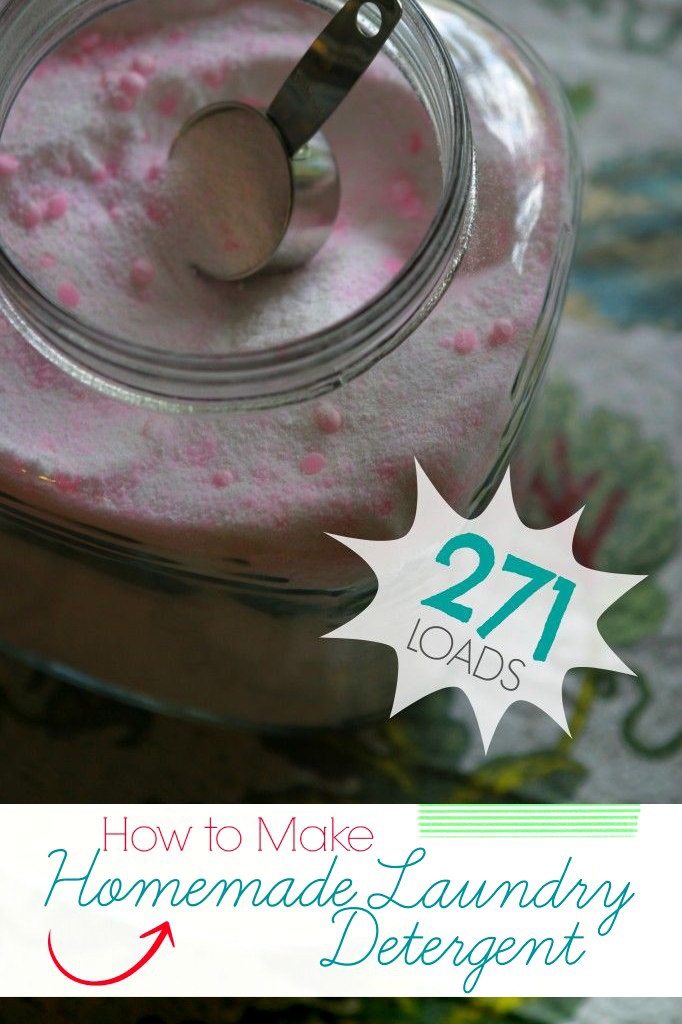 It certainly makes sense from a budget standpoint- it'll cost you less than $27.00 to buy all the ingredients and this homemade laundry detergent recipe will get you 271 uses! That is $0.10 per load.
Here in this article, you will see how easy it is to make your own detergent. You'll definitely want to pin this so that you will always have the recipe at your fingertips.
Ingredients:
1 (55 oz) box of Arm and Hammer Super Washing Soda
1 (4 lb) box of Arm and Hammer Baking Soda
1 (76 oz) box of Borax
2 (400 g) bars of Zote Soap (or 3 bars of Fels Naptha Soap)
3 (lbs) OxiClean
1 (13 oz) container of your favorite Downy Unstopables scent (totally optional for added fragrance)