This amazing coconut oil lotion recipe is all natural and good for your SKIN, simple and easy to make too. Check out!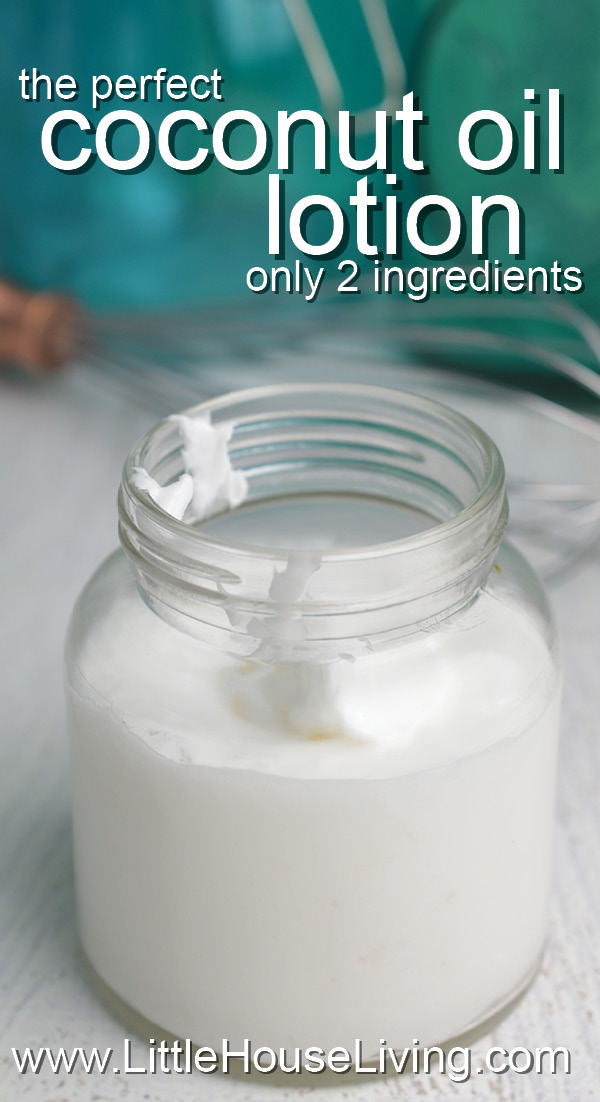 Moisturize your skin without chemicals and unnatural ingredients by using this homemade natural coconut oil lotion. This lotion recipe is really simple and effective and only requires two ingredients. The recipe works great for arms and legs and a little goes a long way. It makes your skin glow.
Before you get started – You must know that coconut oil is pretty amazing, it has many heath benefits and healing properties. Seriously! It's incredible how one little thing can have so many amazing benefits. Here are some facts:

Homemade Coconut Oil Lotion Recipe
What you'll need:
1 cup Extra Virgin Coconut Oil
1 teaspoon Vitamin E (just a few capsules)
Here's what you need, a mixer, the oil, the vitamin E, and a bowl.