With these genius storage ideas for small spaces, you can not only create more space in your small home but also add a little more charm.
One of the toughest tasks in managing a small space is the storage, with all the clothes and accessories that come home the whole place look cluttered. But if you'll follow these ideas they will help you to arrange the clutter in a creative way, not only by improving the storage but also by adding a charm to your space.
Clear out off-season clothes and store them in super cute vintage suitcases. They will keep wardrobe clutter to a minimum and will give you more space and serve as a side table or center table.
1.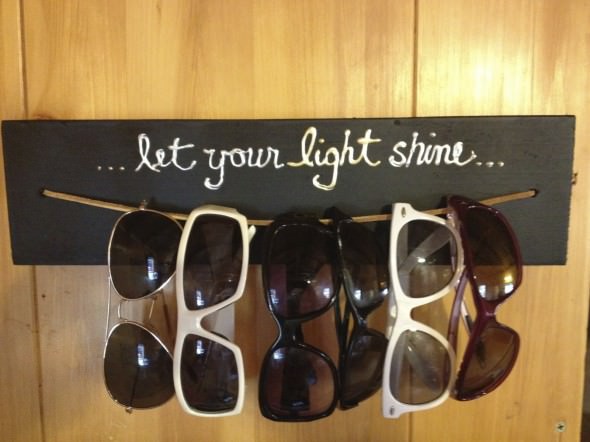 Show off your glasses in style, spruce up the empty wall with a cool display. Swipe a wooden coat hanger from your wardrobe and hook your specs, decorative and help you to save glasses from scratches. Here is more on it.
2.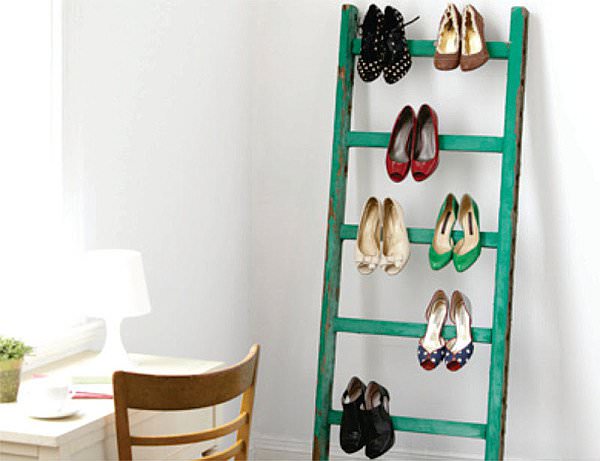 Get your shoes out of the hiding, cling them to a vintage ladder. Show them off in a cute way, not only it will de-clutter your wardrobe but also gives your corner required a colorful update. Here is more on it.