When it comes to the kid's room, you need to be creative. You can't keep their room simple and boring. If you agree, look at these genius kid room ideas for help.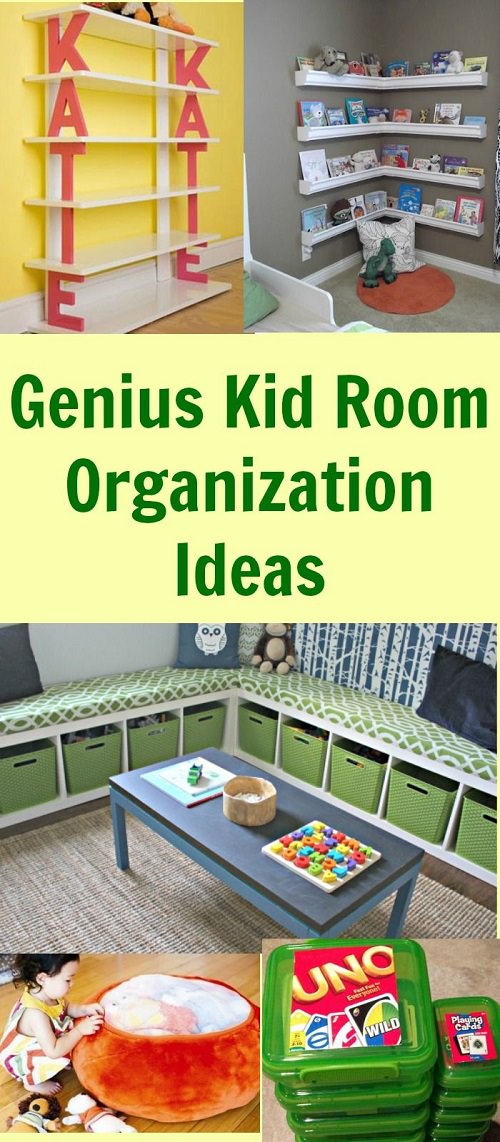 There are so many ways to really personalize storage items for kids so that it fits in well with the room. We all know that storage bins and cubbies are perfect for keeping toys off the floor, but a lot of them seem very plain and boring. Use a few of these ideas to make them more fun.
1.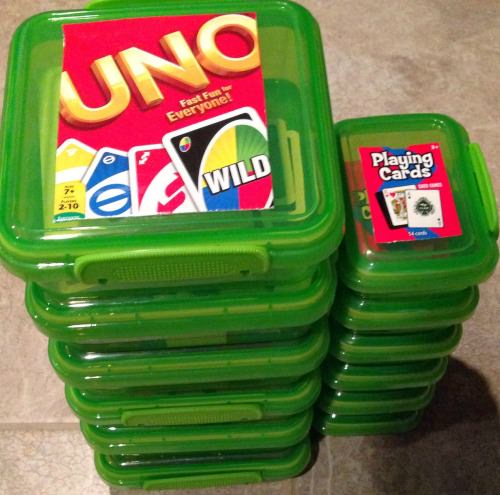 I love this storage idea from All 4 the Love of Teaching. She took some storage containers that she found at a dollar store and uses them to keep all of her board and card games together. They are all uninformed and stack perfectly to help save space.
2.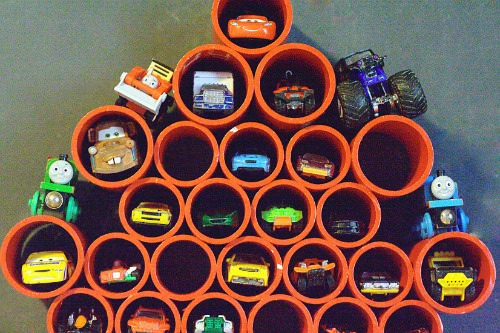 Hate keeping up with all the little cars? The Gracious Wife has a quick tutorial for making storage out of PVC pipe. They are the perfect size for small toy cars. If you really want to be frugal, you could probably use toilet paper rolls instead of the PVC pipe.
3.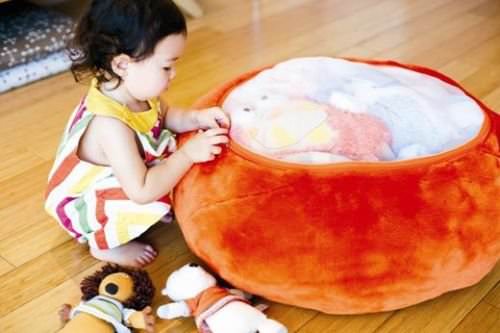 This stuffed animal storage bag is adorable! I love when items can be used for more than one thing. This stores all of your child's stuffed animals and when it is full, turn it over, and it can be used as a soft chair.