Not just the dishes but there are so many ways to use DAWN soap; you'll be surprised knowing them. Check out a few of the most frugal ways!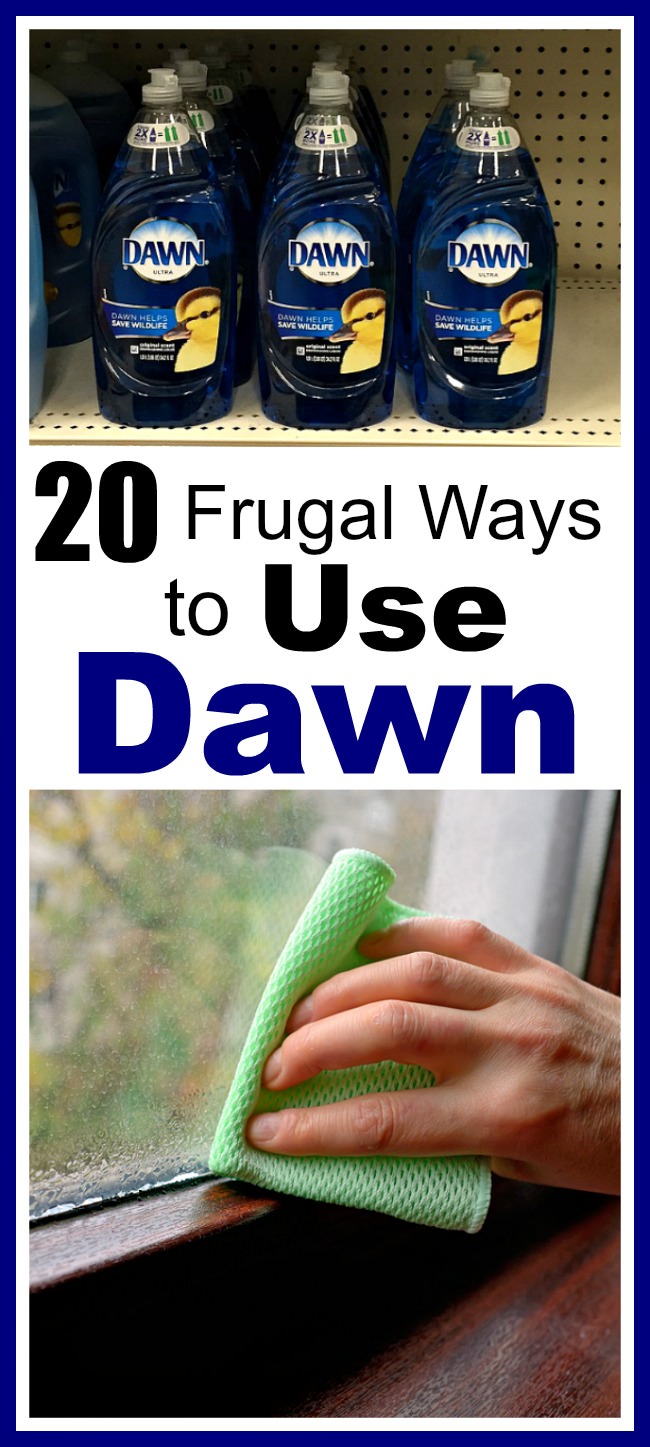 Sometimes being frugal isn't about avoiding commercial products, it's about knowing how to put commercial products to their best use!
There are a lot of inexpensive products out there that can do the job of more expensive products. And there is one is Dawn dish soap! See the 20 Frugal Ways to Use Dawn Dish Soap!
Note that the following methods apply to cases where you use the blue Dawn soap. They may or may not work with the other types of Dawn due to variations in the formulas. Though if you're concerned about the blue dye of Dawn Ultra, it'd be worthwhile to try using the dye-free Dawn Pure Essentials instead. These also may or may not work with other brands of dish soap, but again, in most cases, it probably doesn't hurt to try. To test your soap, you can take a small amount of it and just put it on a small part of the surface you want to affect and see how it works.
1. Emergency Hair Cleanup
If your kids (or you) get something grease-based in their hair, like gum or a sticky toy, you can use Dawn dish soap to help clean it out! Just put a little Dawn on your fingertips, and rub it onto the sticky stuff, using your fingers or a comb to nudge the stuff out.
2. Weed Killer
One of the more interesting ways to use Dawn dish soap is a weed killer! A mixture of Dawn (1/2 teaspoon), salt (1/2 cup), and white cleaning vinegar (1/2 gallon) can help keep weeds under control. You can spray or pour it directly on the offending plants, being sure to avoid any of the plants you want to keep!
3. Clean Outdoor Furniture
Over time, your furniture on your porch and patio likely has gotten a little nasty looking, especially if it's made of plastic. To get it clean again, mix a little Dawn with some warm water, and wipe down your furniture. Then rinse your furniture clean with a hose or clean bowl of water.