Porcelain sinks look great, they are durable too but they have a tendency to hold onto stains. But how can you remove them? Find this out after leaning this easy trick to clean porcelain sinks!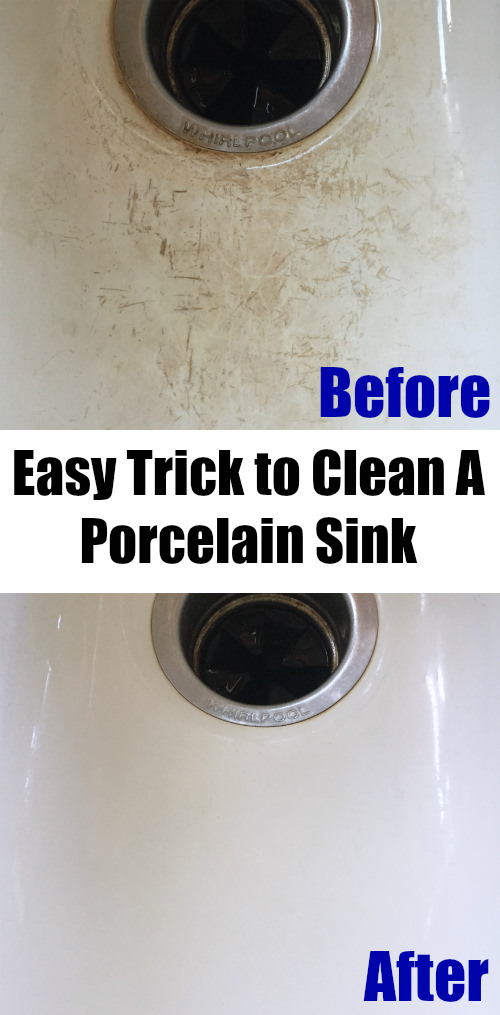 Porcelain sinks, with their vintage looks and soft, durable surface, are a gorgeous addition to a bathroom or kitchen. But porcelain has a tendency to hold onto stains and it is easily scratched if you try and scrub the stains off. That said, it is easy to remove surface stains from porcelain, as it does not stain permanently unless it is very worn and scratched. With proper care, your porcelain sink can be sparkling for years to come.
Here's What You'll Need:
Baking Soda
Hydrogen Peroxide
Sponge
Making Your Own Sink Cleaner:
Approximately 1/4 Cup Baking Soda= 7¢
Approximately 2 Tbsp. of Hydrogen Peroxide= 3¢
The total amount made was 3 ounces, based on 2 oz. of Baking Soda and 1 oz. Hydrogen Peroxide.