Whether your kitchen is small or large, a kitchen island is a must-must thing to have in your kitchen. And if you're searching for inspiration these 6 DIY kitchen island ideas are for you. Check out!
DIY your way to a one-of-a-kind kitchen island. These easy add-ons and smart ideas blend storage and style for maximum efficiency at a fraction of the cost of a built-in design.
1. Wood Pallet Island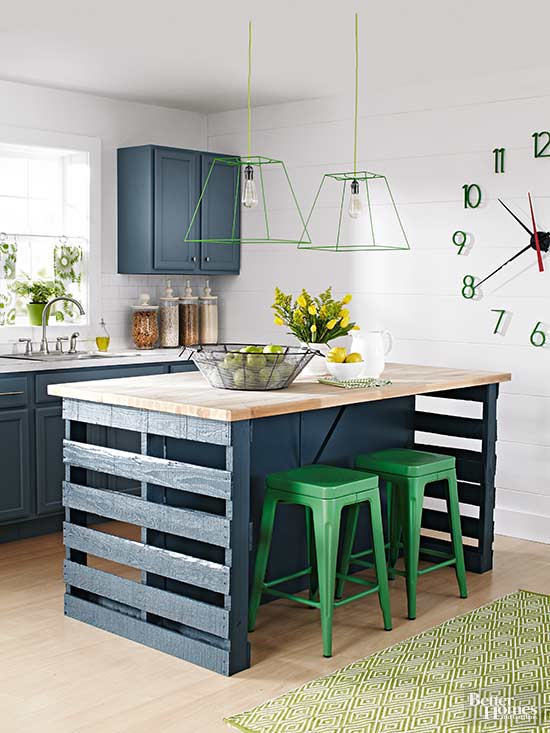 To create this DIY island, wooden pallets were painted navy to match the kitchen cabinetry. Green stools were added to highlight the room's fun, grassy accents. The island's look is completed with a butcher-block top that parallels the wood flooring. Learn how to make this project.
2. Easy Being Green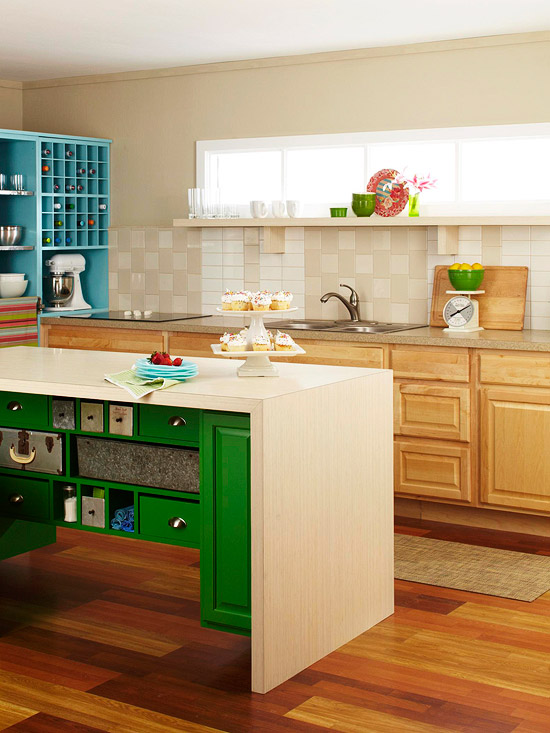 A combination of secondhand items comes together to create this storage-happy kitchen island. Narrow wall cabinets were fashioned back-to-back on each end and connected by fiberboard in the middle. Old drawers were painted green to match the cabinetry and the vintage-style cases and salvage bins were left silver to keep original character. How to Build This Kitchen Island.
3. Island from Scratch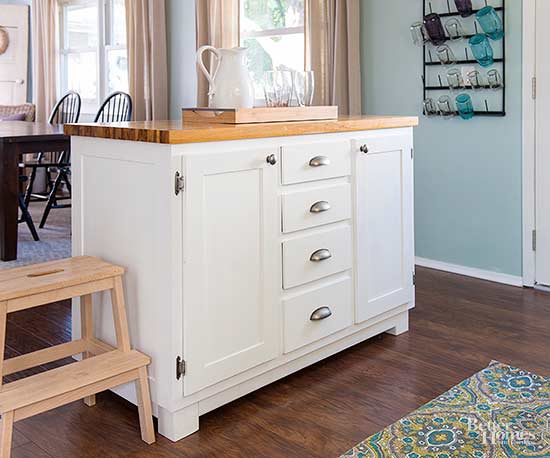 This DIY plywood island was assembled from scratch. The hardware and drawer facings were selected new to match the rest of the kitchen, while the butcher-block top was repurposed from an older countertop. Be sure to cut each piece as you go, rather than right away. This will help keep angles square and snug. Get the Plans for This DIY Island.