Want to revamp your kitchen cabinets? Try one of these ideas and bring a touch of style to your old basic kitchen cabinet doors– on a budget.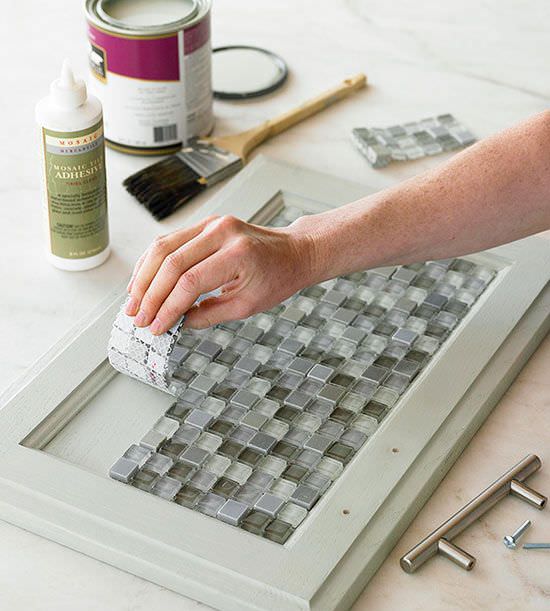 The most expensive part of kitchen remodeling projects is the cabinetry. But, it doesn't have to be. With a little creativity, basic DIY skills, and a weekend (or two), you can give your old cabinet doors a fresh face. Here's what you need to know.
Evaluate Your Cabinets
Most cabinetry can be remade into something special. Evaluate your cabinets before starting. If the cabinetry is boring, broken or unstable, go with new cabinets. If you're unsure, talk to a contractor to get a better idea of what's involved in saving your old cabinetry.
Cabinetry that is simply out of date or lacking personality makes a fine candidate for a makeover.
Before starting any project, prep the cabinets. Remove the doors from each box. Label the back of each door and hardware. (This makes putting your cabinets back together much smoother!) Prep the cabinets with a light sanding and wipe clean with a tack cloth.