Not only organize but also beautify your bathroom in less than half an hour with these 15 Bathroom Organization Ideas. Check out!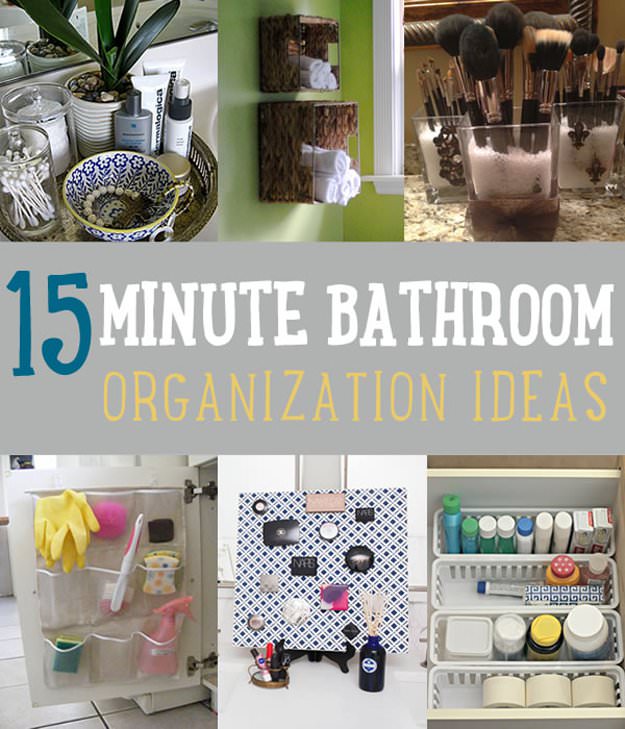 If your bathroom is a mess and you are looking for some bathroom organization ideas then you're in luck. If you can spare only 15 minutes of your time, you can have your bathroom organized quickly!
Giving your bathroom a makeover is one thing and keeping it organized is another. Whether you're busy or lazy, no shame in that, you'll find a bathroom organization idea to try.
1. 15 Minute Organizing Bathroom Drawers

Remove the clutter and get more space with these bathroom drawer organization tips. Don't forget to check the expiration dates of your products and use inexpensive baskets to keep them organized. Check it out here.
2. Toothbrush Organizing Solution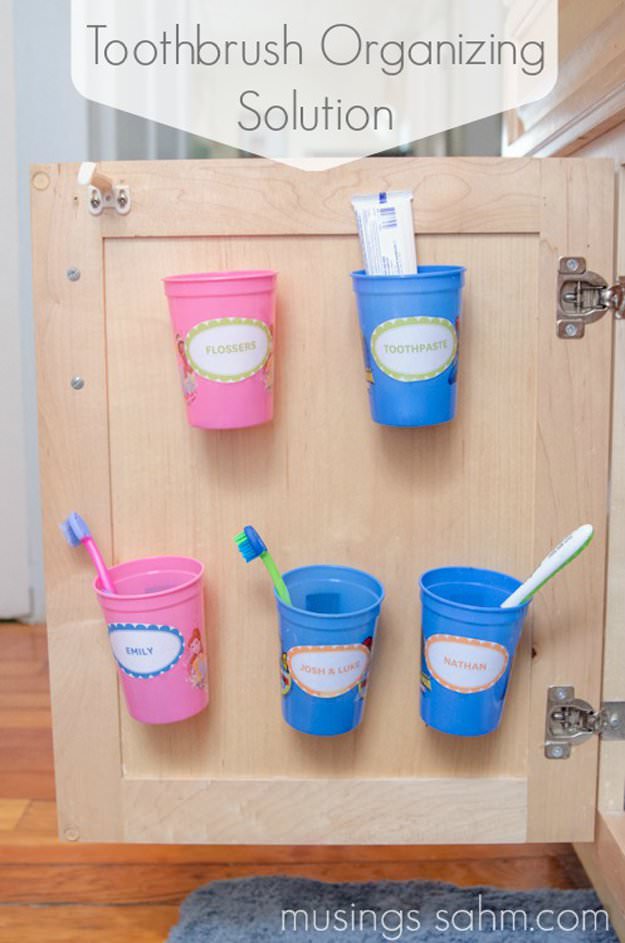 Keep your toothbrushes out of plain sight and organized with this super easy solution. Check it out here.
3. Cute Hanging Organizer

Girls have so much stuff they keep in the bathroom, don't leave them lying around. Organize with this cute hanging IKEA hack organizer. See it here.