You don't need to splurge a lot of money to have an aptly organized kitchen. With these affordable kitchen storage ideas, you can create a lot of storage.

Gather Loose Lids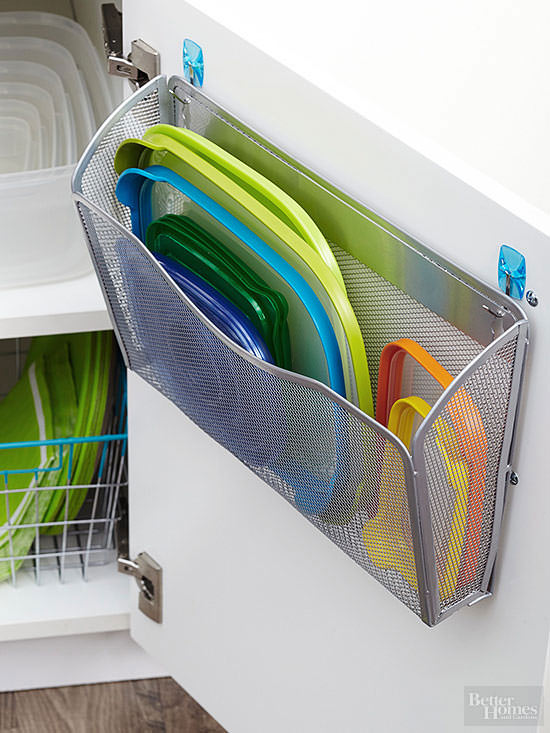 Utilize thrifty organizers to make over the chaotic space where you keep food-storage containers. A wall file mounted to a cabinet door is an easy solution for separating plastic lids from bases.
Freestanding Shelves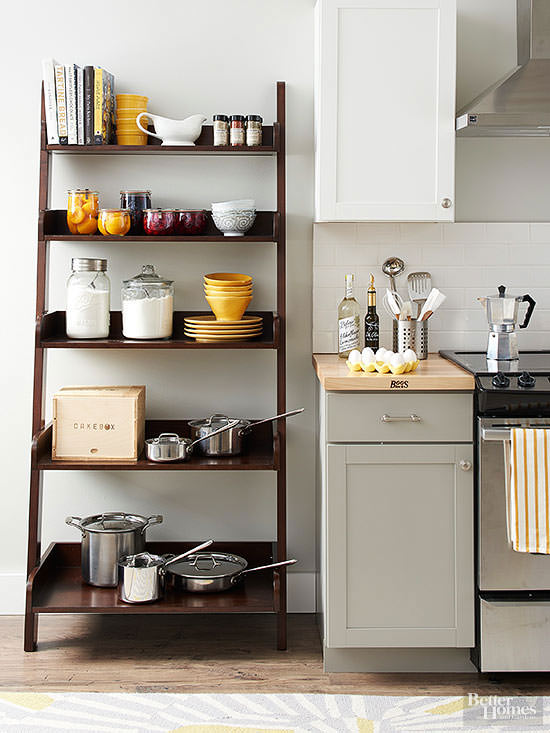 Bookshelves aren't limited to reading materials. Locate one near your kitchen to store all your cooking odds and ends. Stack the storage unit high with dishware, spices, and cookbooks to free up cabinet space.
Clutter Cutter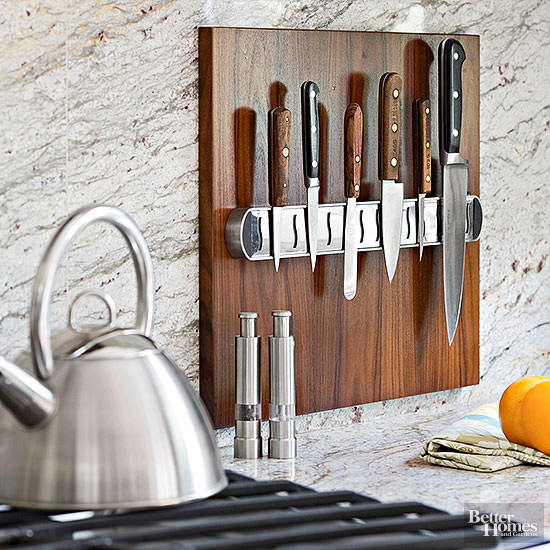 Backsplashes are storage space waiting to happen. One strategy to put this space to work for pennies: Add magnetized strips to one side of a finished board, and secure it to the backsplash to hold knives — they're as easy to grab and use as they are to put away.