The one space in your house that is always in need of a bit of organizing is your kitchen. Here are some creative storage solutions to help you get started.
1. Vintage Coca-Cola Crate Spice Rack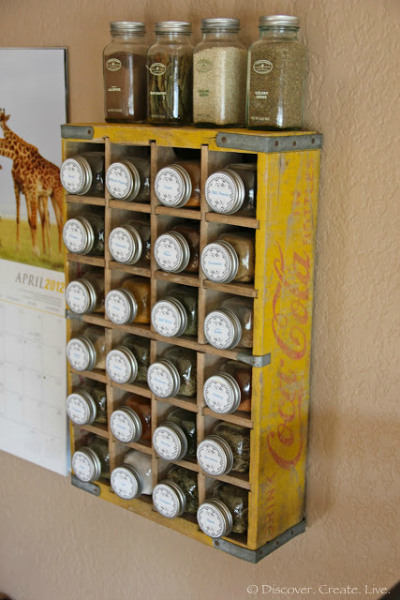 Cool idea! Turn a vintage Coca-Cola bottle crate into a stylish spice rack. Crates can be found at a local antique store. Check out the DIY tutorial here.
2. Measurement Conversion Chart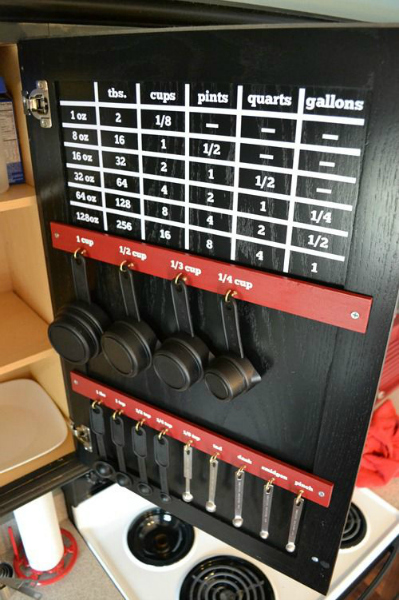 You can organize your measuring cups inside your cabinet doors and add a handy conversion chart so you never have to stop and look up conversions. Just paint the conversion chart on the cabinet door and then add a couple of strips of wood with hangers to keep measuring cups and spoons neat and within reach. More on it here.
3. Framed Magnetic Chalkboard Spice Rack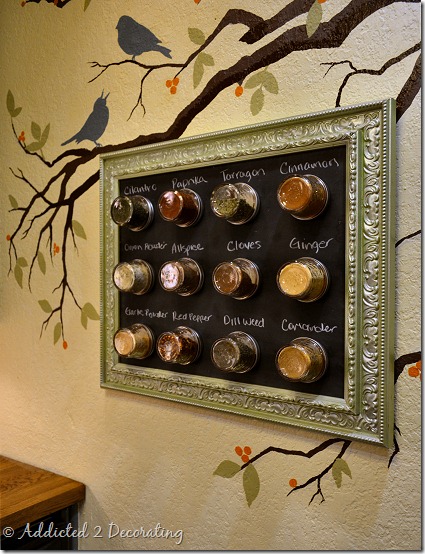 This do-it-yourself (DIY) framed magnetic spice rack is an attractive and space-saving way to store spices right on your wall. Made from a metal duct and jelly jars. Read more on it.