Tension rods are a useful tool. They are inexpensive, come in different lengths, plus they have many creative uses. Check out more in the post!

Tension rods are amazing tools. They come in lots of different lengths, making them perfect for rooms or tight spaces; they are very inexpensive; easy to install (no tools required;) and don't leave a permanent mark on the walls. No wonder people find so many crazy creative uses for them!
1.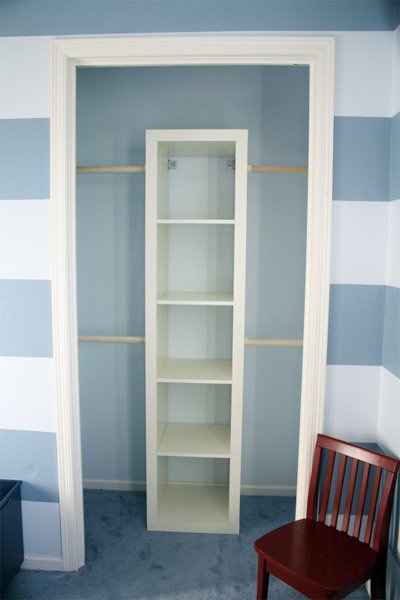 If you're trying to set up a closet for a nursery (or even just a younger child) this is such a brilliant idea! A standard IKEA shelf, bracketed by two levels of tension rods on both sides, offers all sorts of storage/organization options.
2.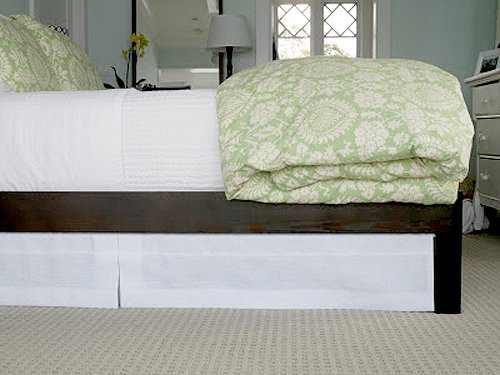 How smart is this? Hang a valance from a tension rod to create a makeshift dust ruffle for your bed. Another way to hide clutter (under-the-bed clutter is the worst!) that is appealing to look at as well. Love the simple, clean lines of this.
3.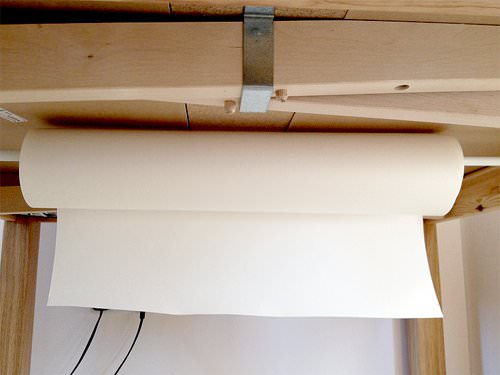 A tension rod under the kitchen table (or a small art table) to hold a roll of art paper. When it's time to paint or color, just roll a piece of paper out and over the table. It stays hidden when not is use.
via Pinterest