If you want to get your home organized or get things in order, these 10 household tips and tricks will help you a lot. Take a look!

Whether it's spring cleaning time or you just want to get things in your home organized, there are plenty of hacks to help you out. Taking care of a home can be pretty overwhelming at times, especially if you have little ones, which is why we need all the help we can get. And even if you're just looking for some easy tips and tricks to help you with some small projects, then that's just fine. There are plenty of them below to help you in your everyday life.
So feel free to check them out and then head to the bottom to find the tutorial for these awesome household hacks.
1. Clothing Cleaner Dispensers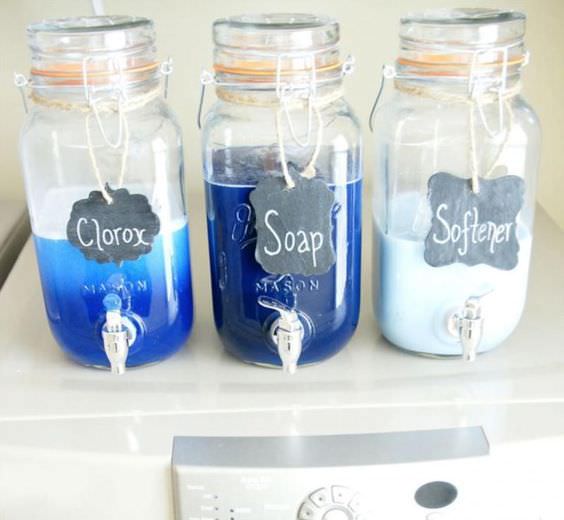 I love this storage idea! So instead of keeping them in ugly containers, you can easily store the liquids in easily accessible mason jars. Then you won't have to lug out the heavy containers every time you do the laundry.
2. Clean Mirrors with Black Tea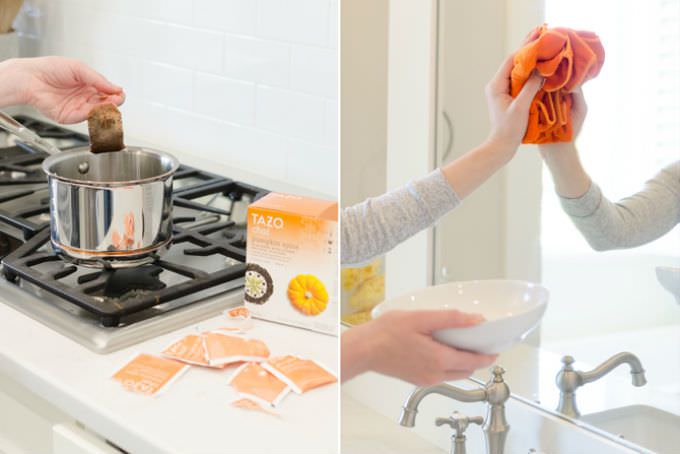 Using strongly brewed black tea is a great way to clean your mirrors. Who would have thought?
Found from The Krazy Coupon Lady
3. Grapefruit and Salt Scrub
With the help of the citric acid from the grapefruit and the scrubbing action of the salt, you can kill stains in your sinks and showers instantly.
Found from The Krazy Coupon Lady