Having a small kitchen doesn't mean it needs to be cluttered and congested. With these 7 food storage solutions, you can avoid this!
These seven storage ideas will help you save space when storing your food so that you don't have to keep your cereal box on the kitchen counter, or your baking supplies on the bookshelf in the next room.
Add shelving anywhere you can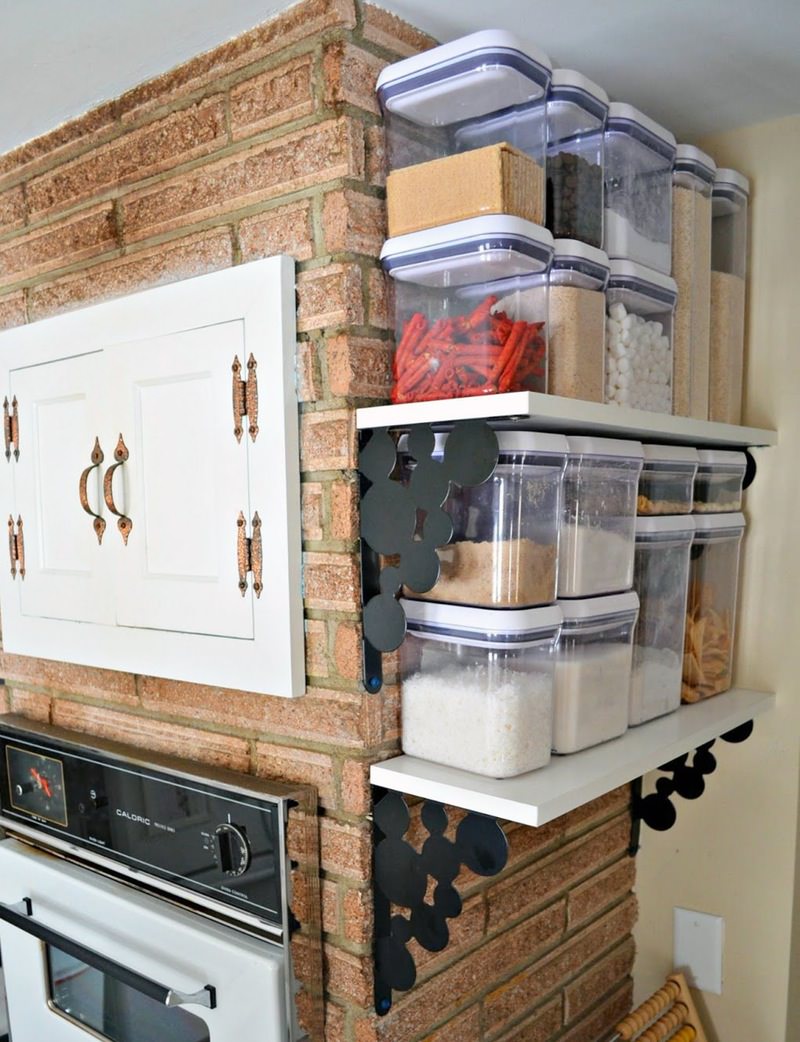 When space is at a minimum, you have to make the most of whatever you can find. That will likely mean adding shelving or a hanging cabinet to spaces that might otherwise go unused. Just make sure you have stylish storage containers if you opt for open shelving. More on it here.
Hang your pots and pans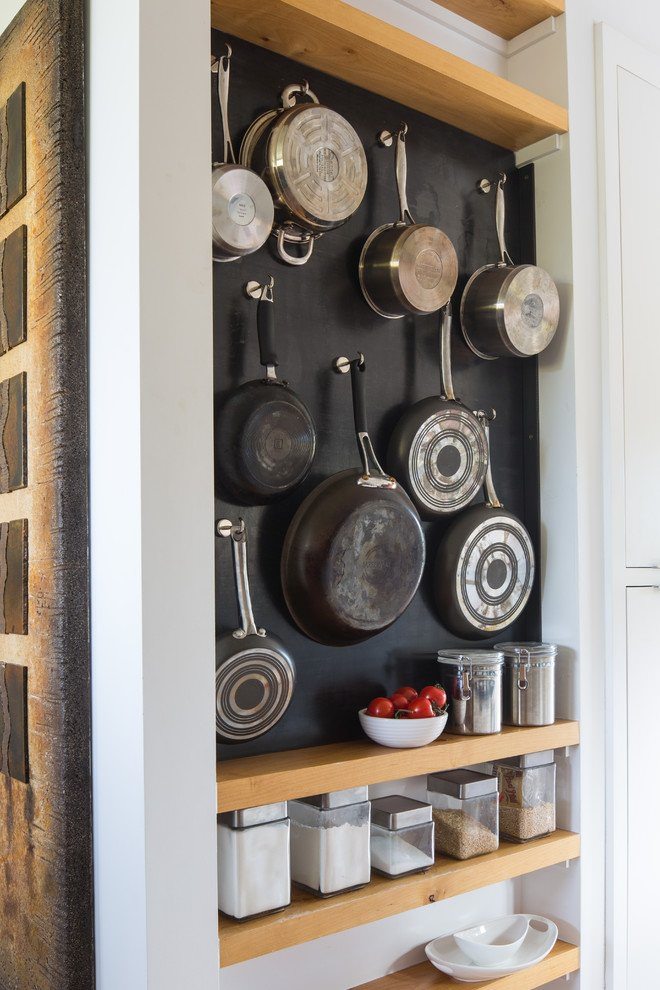 By storing your pots and pans vertically, you'll free up cabinet, shelf, and drawer space for more pantry storage. We'd much rather see a beautiful Calphalon or All-Clad pan than a box of cereal or a bag of chips. Learn more on it here.
Add a cart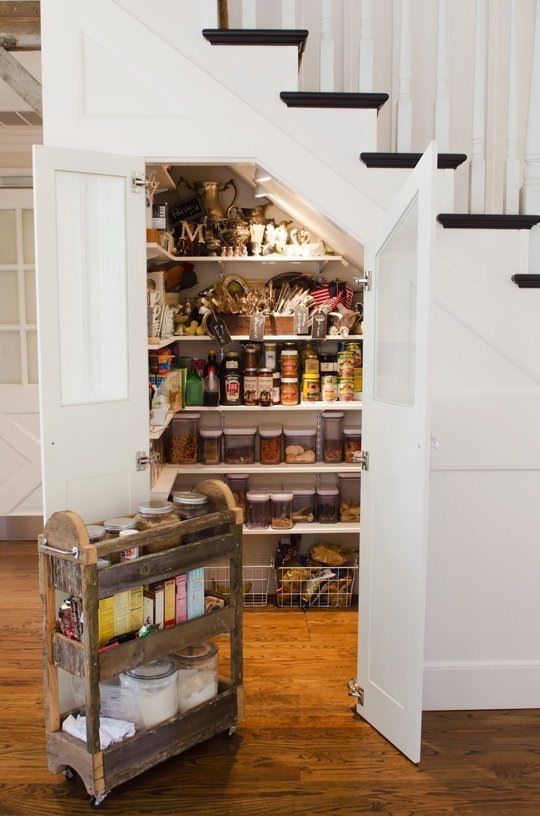 If you have more space near your oven than you do in your pantry, keep a rolling cart with all your essential items at hand. You can move it around to wherever you're cooking or stash it away when you have guests over and need more floor space. Check out more on it here.