Have a small kitchen? Look at these 40+ best kitchen organization and storage hacks. You'll love them.
When your kitchen is small organizing and tidying it up is not an easy task as plenty of stuff and clusters of cooking tools, kitchen gadgets, utensils and supplies of food clutter that space.
Fortunately, there are always some ingenious organization and storage tips out there that can help you organize our small kitchens wisely. Just like this one– a round-up of more than 40 organization and storage hacks to help you save space and have a neat and organized kitchen.
These hacks are easy and budget-friendly. From taking advantage of the space inside the cabinet doors to using a tension rod to maximize the space under the kitchen sink, these space-saving hacks will help to make your small kitchen cleverly organized and your cooking pleasant.
1. Make use of the inside of your cabinet doors to store spices and kitchen utensils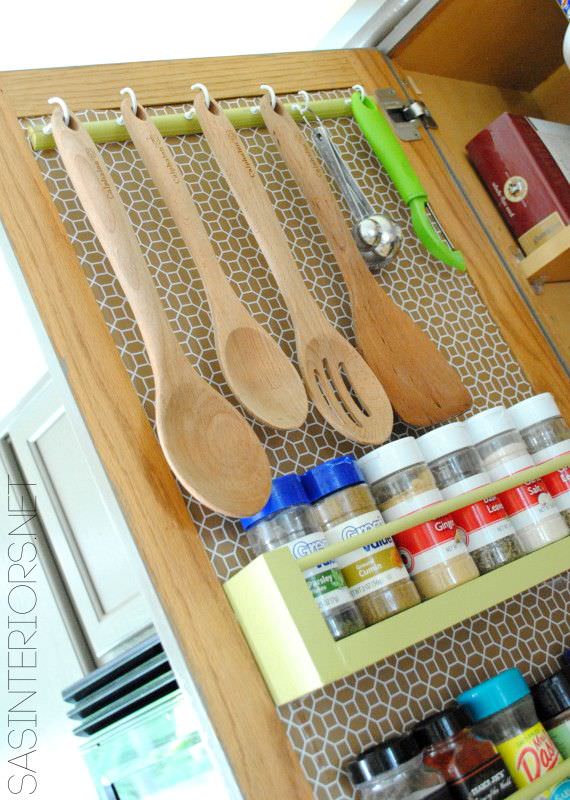 Tutorial via Jenna Burger
2. DIY canned food organizer to fit the narrow space in your kitchen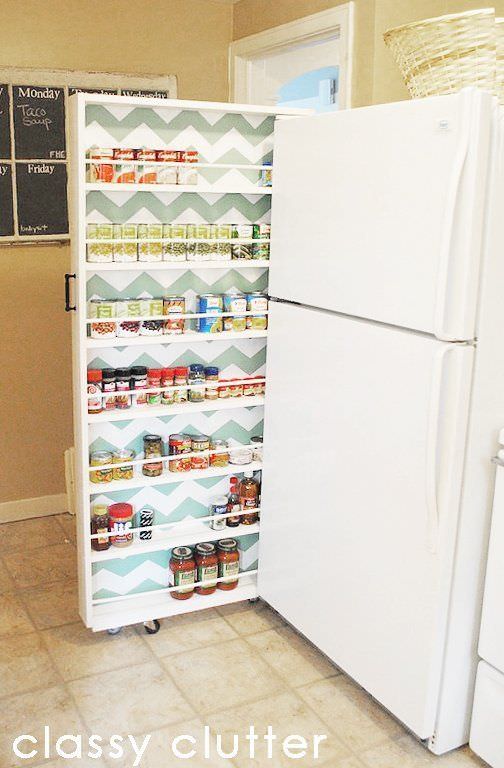 Tutorial via Classy Clutter
3. DIY kitchen corner drawers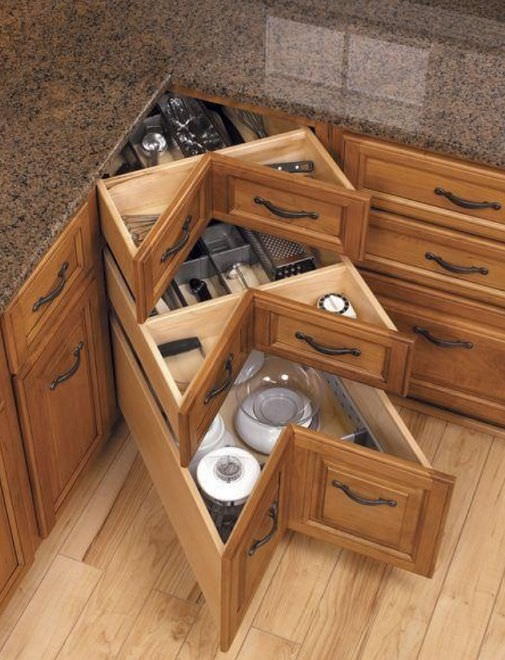 Tutorial via Instructables