Having a small laundry room can be a problem but you can easily make it workable with laundry room organization hacks.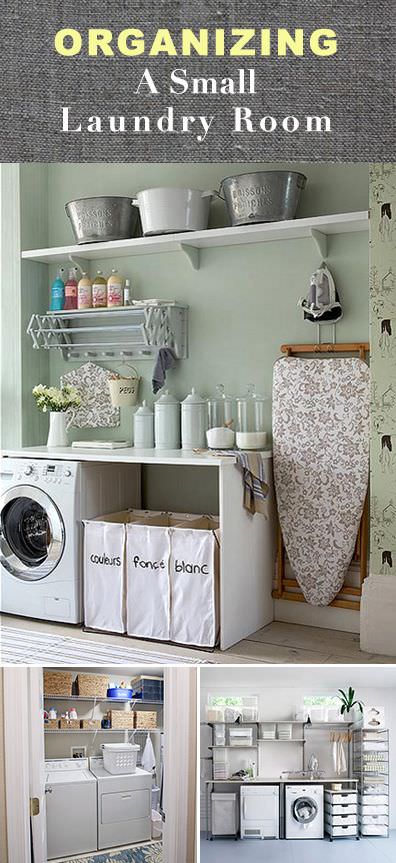 Due to the increase in population and urbanization, we know that every inch of space is precious. No wonder the area available for your laundry may be very limited. But by using clever space saving techniques and multi-purpose utility products you can organize your laundry room well and make it look clutter-free and impressive.
Getting wall-cabinets to efficiently use the space available is a clever idea since it will not take up any of your floor space. You can store all of your cleaning material like soap, bleach, softener and stain removers in it and they'll be within easy reach, yet conveniently out of the way.
Putting up a few hooks in or below the cabinets will help create more space for storing things that can be hung. This way they will not take up shelf space. If you think wall cabinets are too expensive, wall shelves are also an attractive, yet affordable, alternative.
1.
Use a laundry sorter to organize your dirty clothes that way your clothes will already be in their proper place when you need to do them. You won't have to waste extra time sorting them yourself. You'll find that not only it will save you time on your laundry day but also help in keeping all the dirty clothes neatly into sets that can go straight into the washer.
2.
An iron is also a necessity. But if you're not lucky enough to have space for an ironing board, use a collapsible, foldable ironing board. It can help save space. There are units available where the ironing board folds into a box or a drawer. Or consider a wall-mounted unit which will save you additional floor space.