Packing all your kitchen goods together in a pantry like this can really streamline your organizing and post-grocery shopping routine, it also helps in the organization if you have a small kitchen.
Most cooks appreciate every scrap of storage space allotted to their kitchen, big or small, urban or suburban. Some of us let the kitchen spill out into other spaces in the home.
Here are 10 more inspiring examples of pantries — not all of them small, but each with a smart takeaway for small spaces.
Not all of these pantries are tiny, and not all of them are in especially small kitchens, but we chose them because each one had something interesting to demonstrate for small kitchens and pantries, too.
DIY Canned Storage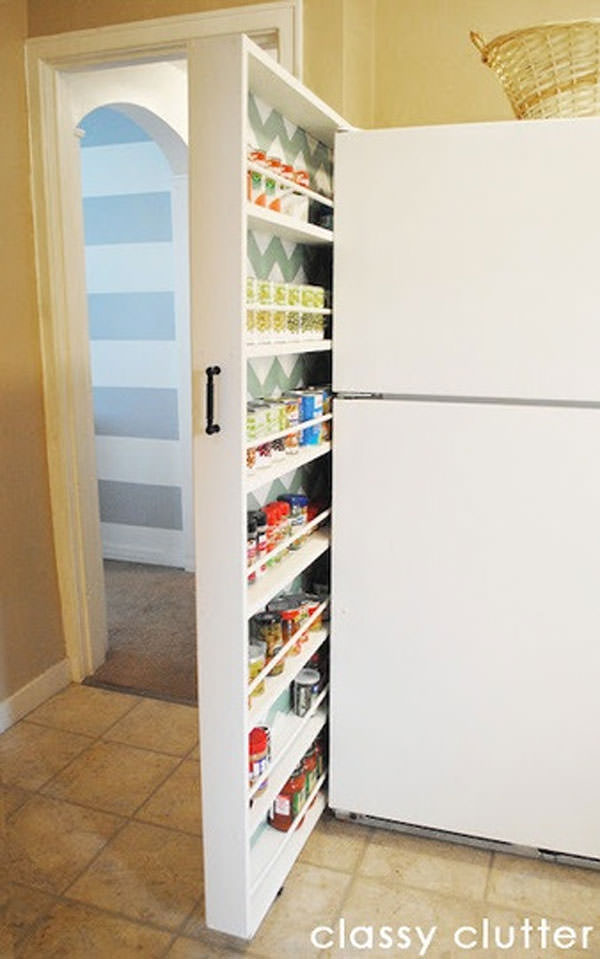 What an amazing project! This can storage pull-out is built from simple materials and slides into that narrow, otherwise useless space next to the fridge. Check out more on it here.
Storage by the Door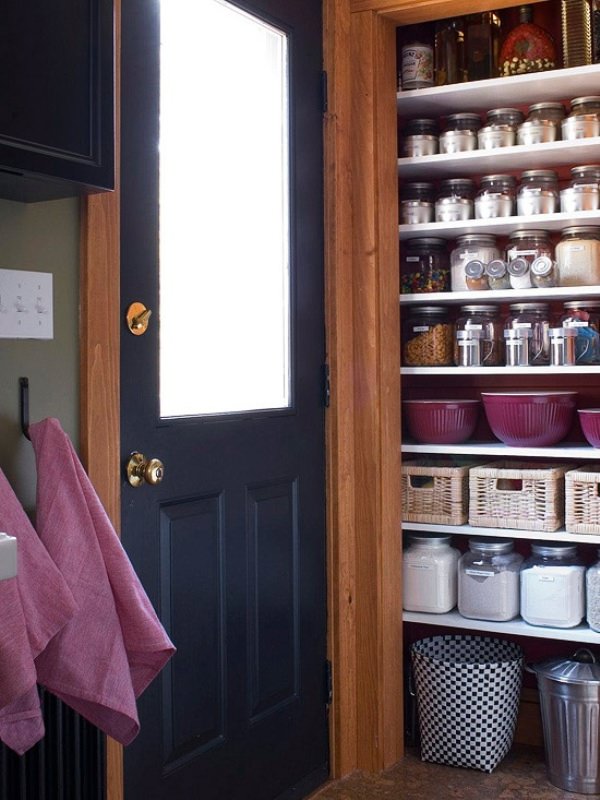 I like how these shallow shelves fill a wall near a door. Entryways and enclosed lean-to stoops adjacent to the kitchen often have unused wall space that can hold shelves like these. Here is more on it.