Organize your unorganized life and say goodbye to the paper clutter you've with these practical ideas and useful tips!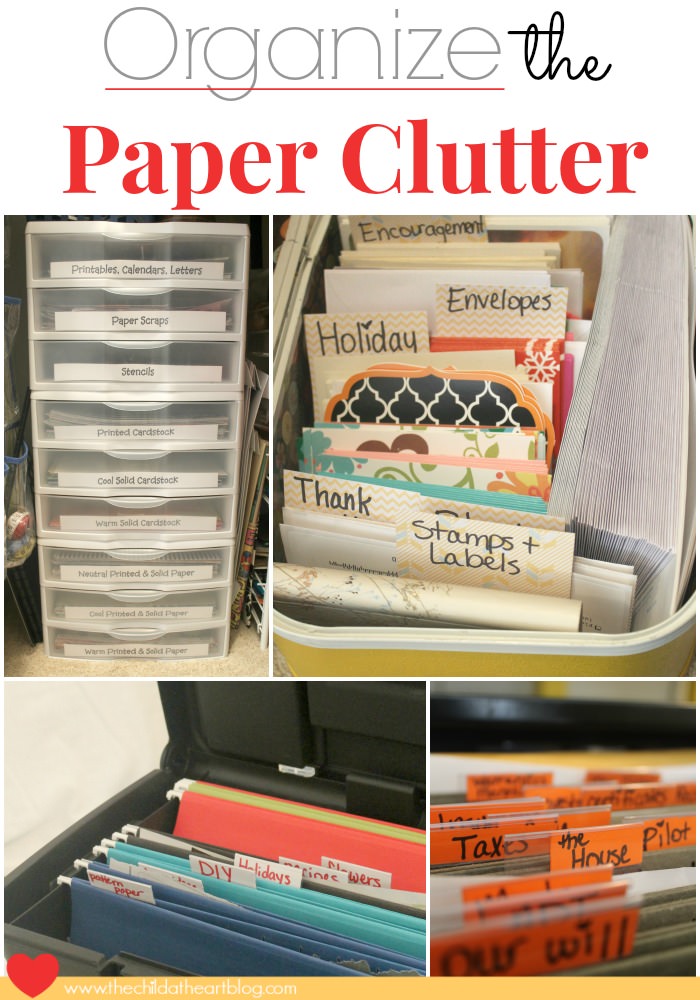 Ah, paper. They keeping telling us that tablet computers, high-tech wristwatches, and all other things digital will soon replace the need for Post-its and flyers — and yet, every available surface in your home is littered with mail, catalogs, forms, and more. Here's how to keep the paper monster at bay.
Here are some times to get your paper clutter organized:
Get documents OUT of the envelopes. This will help you see which paper is important or unimportant.
If you have bought a house and could sell it in the future, keep a separate file for that particular house to hand off to a new buyer someday. This could have paint chips for all of the walls, manuals for appliances that stay with the house, or receipts for new windows, etc.
Keep the important papers in a file and label them.
Visit TheChildAtHeartBlog to read the full post.